Nugget Friday (3/23/18)
March 28, 2018
2

min read
Here's the deal, if you signup for our newsletter you'll get a weekly dose of "Nugget Friday" - it's our way of sharing VALUE right before the weekend. If you have missed prior ones we have released in the past be sure to checkout our blog and catchup on all the gold nuggets you have missed!
Before you kick this weekend off in the biggest way, here are gold nuggets you need to know!
What we're pondering —
35% of Amazon.com's revenue is generated by its recommendation engine - "Frequently Bought Together" and "Customers Who Bought This Item Also Bought this" (source)
App we're enjoying —
We'll cheat and give you two nuggets here:
#1: With the click of a button, YASIV searches Amazon and builds an awesome web of how a search term or ASIN relates to all the other items frequently purchased with that product, so you can offer customers the ultimate Amazon frequently bought together bundles. It displays not just what other customers bought with that product, but what other customers bought from those resulting items as well. And it is a great opportunity for sellers to discover bundling/kitting ideas for their products. Check out this video to see it in action, or hit this link to try it out for FREE.
#2: We're indulging with our frequently bought together obsession, (re: massive nugget last week) by adding that SAME Amazon recommendation engine functionality to our Shopify store using the Bold Brain app.
Podcast we're listening to—
We sat down with The Mutesix Spend $10K a Day Digital Marketing Podcast focusing on Facebook ads, e-commerce and customer acquisition, so check it out.
What we're hearing —
Amazon will take photos for your Amazon product listings. Instead of taking your own product photos, let Amazon Studios do the work. The pilot launch is invite only very selective.
What we're reading —
With the explosive growth of Ecommerce and in the attempt to get a competitive edge, fast and quality shipping has became of paramount importance. To emphasize this our friends at easyship have created a comprehensive guide to the state of international shipping.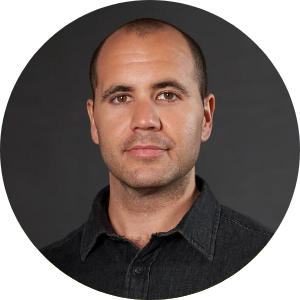 Written By
Chad Rubin
Chad Rubin is the co-founder and chief executive officer of Skubana, a multichannel e-commerce software the enables brands to unlock growth by unifying their back-office operations.