Nugget Friday (4/27/18)
Here's the deal, if you signup for our newsletter you'll get a weekly dose of "Nugget Friday" - it's our way of sharing VALUE right before the weekend. If you have missed prior ones we have released in the past be sure to checkout our blog and catchup on all the gold nuggets you have missed!
What we're trying —
If you are anything like us, you're tired of calling Amazon Seller Support and getting nowhere.
That's why we have these nuggets for you to try when things hit the fan, for you to get a higher quality level of support:
#1. Call Amazon Seller Support, ask for the Captive FBA team, or ask to speak to a FBA Captive Associate – This can help with potential language barrier issues (since Captives are based in the United States or Costa Rica) and will give you someone with a high level of expertise and knowledge. These peeps are the kind that are trained to handle the toughest problems Amazon sellers run into.
#2. Use the TAX question section when you contact Amazon Support – This signals to those in charge of support that you have an urgent question and need immediate assistance. It also helps guarantee someone with a lot of experience will help you.
#3. Be mindful of when you call Amazon, Indian Standard Time is 9 hours and 30 minutes ahead of Eastern. So calling at 5:51PM EST / 3:21 AM IST would guarantee you someone in the US or South America.
If Amazon isn't going to help us in the best way possible, you'd better believe we are going to try to find a workaround. Let us know how this works for you the next time you need support.
What we're experimenting with —
Emojis are all the rage these days, and not just amongst kids who like The Emoji Movie. In fact, using emojis in your Amazon product description bullet points might be something worth testing. Make sure you only use cross-browser emojis so all customers can see then no matter what browser they use. ❤
⚡ They are a good way to make your bullets stand out from the crowd
✔Offer a eye-pleasing way of reading your bullet list
✅ Can even increase on page engagement time for your product.
What we're seeing —
As the competition continues to rise (2,000 new sellers joining Amazon PER DAY), we are noticing 1st generation Amazon sellers (you know, the ones that pride themselves on going direct to market first with products off the shelf from Alibaba) cannot sustain themselves selling commoditized items.
Digitally native Amazon brands are being forced to innovate, to expand their brand's reach, widen their customer base, and generate more sales.
We are SUPER proud of Wildhorn Outfitters - Check out their kickstarter with 3,777 backers pledged $436K to help bring this project to life. Pre-sell your new idea, and bring cash in the door before even placing your first order! Anker did this too!
Onto the next one,
P.S. Watch our webinar replay with Rakuten Super Logistics where we presented The Million Dollar Outsourced Warehouse Playbook! Our Proven Formula To 10X Any E-commerce Business In 12 Months Or Less.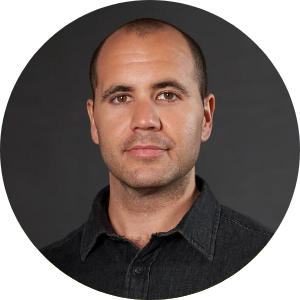 Written By
Chad Rubin
Chad Rubin is the co-founder and chief executive officer of Skubana, a multichannel e-commerce software the enables brands to unlock growth by unifying their back-office operations.