Nugget Friday (4/13/18)
April 25, 2018
10

min read
Here's the deal, if you signup for our newsletter you'll get a weekly dose of "Nugget Friday" - it's our way of sharing VALUE right before the weekend. If you have missed prior ones we have released in the past be sure to checkout our blog and catchup on all the gold nuggets you have missed!
What we're hearing —
Amazon recently announced
"On August 15, 2018, we will introduce $0.50 PER UNIT per MONTH for items in fulfillment centers for 365 days or more." Before this huge change (this is the biggest increase in 5 years!), we were only charged twice a year. But sure enough, some Amazon sellers were causing warehouses to become packed full and feeling the strain.
Some people have to ruin it for everyone right?
Since Amazon is in the selling business, and not the "store your stuff for you" biz, this new long term fee schedule is expected to hit by the end of summer, and hit hard if you're not careful.
Want an example of how to calculate your long term storage costs? Take a look:
Here's our advice for SellerXYZ --> If we were you, we'd clean house and eliminate long term storage where possible. Either that, or crank up your prices to absorb the extra costs (but don't complain when this makes your customers mad)!
What we're experimenting with —
For those that have been in the online retail biz for some time now, you know that conversion rate optimization (CRO) is no walk in the park. And, while it looks super easy, most sellers have no clue why their customers aren't converting.
A/B test landing pages to see what really happens when someone visits your eCommerce site. After all, split testing is one of the easiest and most effective forms of CRO around.
Thrive Market's landing pages resonate best with
Create an above the fold call to action, explain your business, and recommend products, all in that order
Change the sign up format, introduce a discount right immediately, and feature your best products in a big way for people to see
Do something crazy like start with a quiz to get customers interacting with your brand and excite them to sign up today and buy
It's all about that first impression. And the only way to succeed is to experiment and see what your target audience likes the most.
What we're thinking —
So many times Amazon focuses on acquiring new customers and immediately moves onto the next set of fresh new leads once they convert. And while this helps grow your business and helps generate sales, think about this: it costs up to fives times more to find and convert a new customer than it does to market to an existing one!
Focus on loyal customers. There's no doubt they'll buy again and again if you give them the chance.
Build a big email list with contact information of customers old and new. Segment your lists (we've got ideas for you here!) and target them with campaigns that matter to them. And make sure you reach out to those that have paid their dues by giving them some incentive to come back.
And as always, email us your comments and suggestions.
Onto the next one,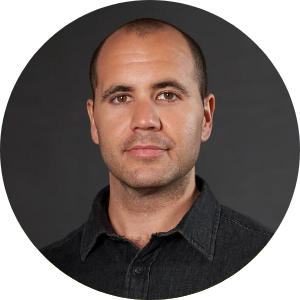 Written By
Chad Rubin
Chad Rubin is the co-founder and chief executive officer of Skubana, a multichannel e-commerce software the enables brands to unlock growth by unifying their back-office operations.