Nugget Friday (4/20/18)
April 26, 2018
2

min read
Here's the deal, if you signup for our newsletter you'll get a weekly dose of "Nugget Friday" - it's our way of sharing VALUE right before the weekend. If you have missed prior ones we have released in the past be sure to checkout our blog and catchup on all the gold nuggets you have missed!
What we're seeing —
Amazon is FINALLY explaining why they love a product as Amazon's Choice.
It's definitely still in beta...some badges have it, some don't. We frequently get asked the secret to winning the coveted Amazon's Choice Badge and it's as "easy" as three bullet points.
What we're experimenting with —
We posted a while back how to investigate Amazon reviewers so you can reach out and engage, or see if they're a competitor. It stopped working!
We have another nugget up our sleeves → Did you know that if you click on an Amazon review that was verified, but the name was labeled as "Amazon Customer," you can simply click on them, access their wishlist, and add something to your own cart from their wishlist to see information about them?
With a few simple clicks we found names and cities of random people with wish lists. And, while entire addresses weren't available "to protect the privacy of the list owner," the name and city was enough to have us thinking something was wrong here.
While we expect this creepy loophole to be fixed soon, in the meantime, use it to figure out who left you that negative product review.
What we're hearing —
Do you have a product that's about to release that you want to start pre-selling ASAP? Well, you can accept orders for Amazon items you sell without having them in stock.
Simply set up a pre-order date in your seller account, and ship by that date. If you don't, beware of the stiff penalties that will come your way. After all, Amazon isn't keen on the idea of not shipping out within the 2-day timeframe (and neither are your customers), so understandably they're a little sensitive about pre-order shipment dates.
However, you can increase sales, boost your Amazon page rank thanks to excess traffic, make official first day sales look uber successful, and keep up with forecasted demand by pre-selling your next big item. Just make sure to ship on time.
And as always, email us your comments and suggestions.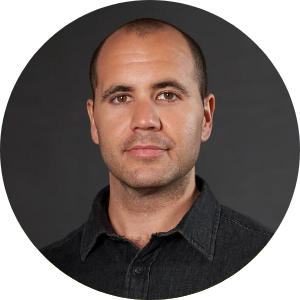 Written By
Chad Rubin
Chad Rubin is the co-founder and chief executive officer of Skubana, a multichannel e-commerce software the enables brands to unlock growth by unifying their back-office operations.