Nugget Friday (4/6/18)
April 11, 2018
2

min read
Here's the deal, if you signup for our newsletter you'll get a weekly dose of "Nugget Friday" - it's our way of sharing VALUE right before the weekend. If you have missed prior ones we have released in the past be sure to checkout our blog and catchup on all the gold nuggets you have missed!
App we're enjoying —
No one likes answering the phone and realizing the person on the other end is a spammer trying to sell you something ridiculous. If you're tired of junk calls, this app, fittingly named Robokiller, actually creates bots that not only block unwanted calls, but also wastes the spammer's time by communicating with them like a real person. It's the best revenge video we've seen!
What we're pondering —
As the commerce lines continue to blur between clicks and bricks, here's an interesting article that covers the problems that brands are now facing with staying competitive in the age of Amazon. We love this gem of a quote by an executive of a luxury company:
"If I'm a customer, a lot of the time I want to buy my toilet paper on Amazon. For us, the question is, 'Do I want to be in the same cart as toilet paper?' It's the toilet paper question; that's the biggest recurring theme."
For whatever odd reason, certain brands prefer to be off Amazon. If you're innovative enough and have a defensible brand, it can work for the small minority. It's a sharp contrast to our view that brands must embrace Amazon. Catch 22. Stay competitive and market to those looking to buy what you have to sell, alongside toiletries from Amazon, and risk becoming common, or market exclusively to high-end shoppers. Interesting thought that Walmart is currently buying up luxury brands - Bonobos, Modcloth, Moosejaw.
What are you going to do?
What we're hearing —
All these sellers we talk to are paying for an account manager, but did you know you can get an International Account Manager at Amazon for FREE:
"My name is Alan Chirls and I am a strategic business development manager on the Global Selling team here at Corporate Amazon headquarters in Seattle. I am offering free account management in our European marketplaces on a special invite only basis for ONLY BRAND NEW Europe accounts."
Wow…free is always welcome! But why sell in Europe? Building an international brand is something you should consider if you want to step up your game and take your business to the next level. And, it just so happens that Amazon has the perfect set of tools for reaching global customers in the UK, Germany, France, Italy, and Spain marketplaces.
Set up your call with Alan here or contact him at achirls@amazon.com and let him know we sent you.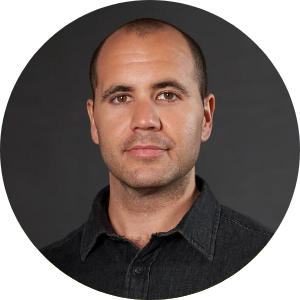 Written By
Chad Rubin
Chad Rubin is the co-founder and chief executive officer of Skubana, a multichannel e-commerce software the enables brands to unlock growth by unifying their back-office operations.