Nugget Friday (5/11/18)
August 22, 2018
10

min read
Here's the deal, if you signup for our newsletter you'll get a weekly dose of "Nugget Friday" - it's our way of sharing VALUE right before the weekend. If you have missed prior ones we have released in the past be sure to checkout our blog and catchup on all the gold nuggets you have missed!

App we're loving —
If you're wondering whether Amazon favors full-priced items over discount items, the answer is a resounding YES. In fact, it's likely you've noticed your discounted launch strategies are not working as well as they once did. Amazon prefers selling items at their highest price.
After all, 15% of $100 is worth way more to Amazon than 15% of $1.
And so, full-priced items continue to have the number one spots, regardless of whether your product is amazing, popular, or simply better priced.
Take charge of full-priced buys with Rebate Key. It helps you increase sales to new customers by offering cash back rebates after a full-priced Amazon purchase or any marketplace you choose. Buyers will receive their rebate in the mail 35 days after the purchase.
This way you can promote your full-price products and gain favor in Amazon search rankings, while still giving your loyal customers a steal of a deal.
Win-win right?!
Integration we're loving —
We're SUPER excited to announce our partnership with Zapier! If you're like us, you're constantly trying to automate your workflows between apps. Now you can connect Skubana to over 1000+ apps to streamline your business and remove repetitive low-value tasks!
When an order ships in Skubana, Zapier can text the customer their tracking information.
When a new order pulls into Skubana, Zapier can create a Quickbooks record.
When an order is out of stock, notify the customer.
& MANY MORE!
What we're seeing —
Amazon Stopped Advertising Product Listing Ads (PLAs). This is incredibly important, especially if your product category is margin sensitive and competitive. For the past year+, Amazon got very aggressive with Google Shopping Ads (Product Listing Ads a.k.a. PLAs). This increased CTRs for all, and many of our clients spent more $$ for the same or lower impression share on Google altogether. It's time to double down on Google PLA ads.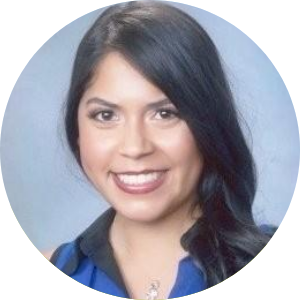 Written By
Emily Garcia
Emily Garcia is responsible for Business Development at Skubana. She's been with the company for over five years and has helped shaped the partner and integration strategy. Responsible for continuously creating, managing, and improving strategic sales and marketing partnerships with digital agencies, third-party technology software, warehouses, EDI providers, shopping carts, and marketplaces.