Omnichannel Expansion For Ecommerce – Webinar Recording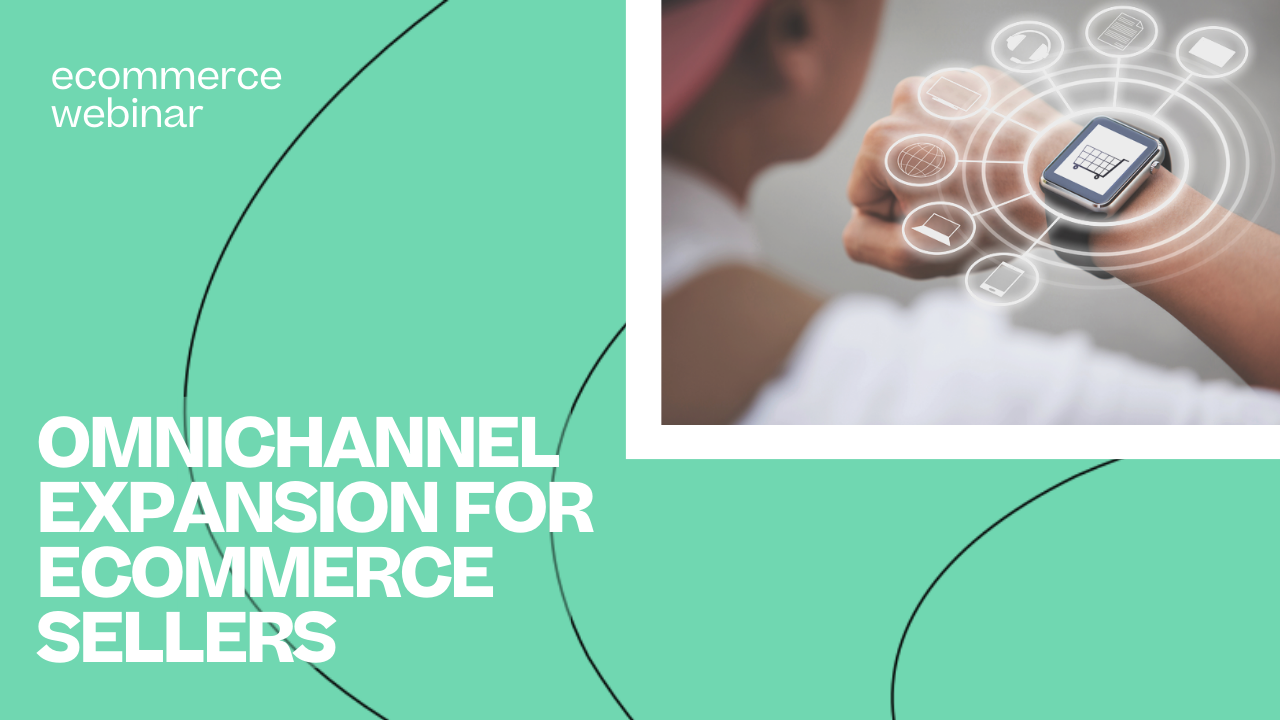 Skubana has teamed up with Payoneer and Deliverr to help you increase your digital presence while expanding your brand in 2021 and beyond 📈.
Here's what you'll learn:
🛒 Learn about diversifying your brand on US marketplaces
⚙️ Learn about tools to help you grow your brand domestically
💸 Capital Advance as a tool to grow your brand!
Watch the replay right here or read the transcript below:
Transcript
TJ Hyland:
All right, cool. So the webinar is live. Give me one second. Looks like we have a number of people already joining, and waiting for us, and trickling in now. So as everyone joins, feel free to put in the chat where you are joining from. We have myself, TJ from Payoneer, Chad from Skubana, and Tim from Deliverr. We will get into a little bit of deeper introductions in a couple of minutes, and we'll begin shortly. So we're just gonna let some people trickle in. Chad's in Florida, yeah. Got Brooklyn, got Seattle. Tim, where are you? North Carolina?
Tim McDonnell:
Charlotte, North Carolina.
TJ Hyland:
And I'm currently in Austin, Texas. It's a pretty gloomy day out here, actually, The fog's rolling in. We have Harry from New Jersey, Mark from Ottawa, and Dean from LA, and Gyro from Atlanta. A lot of people still trickling in here, so we'll give it just another minute before we start. But we really do have quite a bit of information to share with you guys, a number of slides. So this will be recorded, and we will share the video and the slides after. So you don't have to worry about taking a hundred percent notes on the action items here, but we'll go from there, and you guys can watch this or follow up at your leisure. Let's see. We are recording, just making sure. All right, cool. So I know people are still trickling in, but we're gonna get started because we do have a lot of content. So really excited for you guys to join us today. We are gonna be talking about omnichannel expansion, and specifically for online sellers, and what does that mean? So we brought Chad and Tim here today, to talk to us a little bit about how each of their respective companies can help facilitate the omnichannel expansion. So, Chad, how are you doing?
Chad Rubin:
I'm doing great. Can you see these rays of sun shining upon me?
TJ Hyland:
Absolutely, it's like glowing behind you.
Chad Rubin:
I love it. I'm doing well. So you want me just to share a little bit about Skubana?
TJ Hyland:
Yeah, let's give a little bit of background on yourself and Skubana.
Chad Rubin:
Yeah, I'm a first-generation seller on Amazon, embraced the marketplace. Then it started going omnichannel, really spread myself on Home Depot, and Groupon, and Wayfair, and Walmart, Target, et cetera. Also found a need to actually create a software called Skubana to actually manage that entire process. So an operating system to help me manage order management inventory and profitability across those channels as it got more complex, especially with two different warehouses across the United States. And yeah, we just recently actually were acquired, which is interesting news, by a company that powers 3PL software on the backend. And so they're sort of the operating system for a lot of warehouses, and we're the operating system for brands. So it makes a really good connection. I'm really excited to be here today. So thanks for having me on and to share a lot of gold gems with those that are joining today.
TJ Hyland:
Awesome, well, congratulations on that acquisition. And next we have Tim McDonnell from Deliverr. Tim.
Tim McDonnell:
Yeah?
TJ Hyland:
How you doing?
Tim McDonnell:
Doing very well, how you doing?
TJ Hyland:
Good, why don't you let the crowd know who you are? What's Deliverr? Why are you here?
Tim McDonnell:
Cool, yeah, so obviously I'm Tim. I've been with Deliverr for about a year and a half. Worn many different hats on like sales and business development, right now working most closely with our mid-market enterprise segment, which after all these rounds of funding is thankfully growing very quickly, and working more and more with really established brands. Whereas historically, you know, what we were working with a few years ago, were a lot of merchants, kind of going across different marketplaces. You know, now it's really about direct-to-consumer stores, offering and promoting fast delivery through discovery channels like Facebook and Instagram, where all the people are nowadays. So high level, what are we? We're a distributed network of warehouses. We use a technology to bring all this infrastructure together, and so when merchants wanna offer fast delivery, what they need is to have product close to their consumers before they even purchase it. So with Deliverr, we can help you distribute to multiple warehouses in different regions. And then when someone places an order, we just fulfill from the closest one. So I'll have a list of services we offer, and you know, what Deliverr is doing, and a little bit about me.
TJ Hyland:
Awesome, so fast fulfillment. And I mean, I know that's a key term and we'll get into it in a little bit. So looking at the agenda here, we're gonna talk about myself in the beginning, and just briefly of why we're here. And I think this is important to just touch on every time you're on a webinar, every time you're listening to somebody speak, what are you gonna get out of it? Why is it valuable for you? And sort of what are the actionable items at the end? Then Chad's gonna go. Tim is gonna talk about Deliverr, in terms of the value of localized shipping and fast fulfillment, and increasing brand exposure, and all that can do for you. I will touch briefly on, you know, any sort of financial tools or funding you might need to take your business and brand omnichannel, 'cause it's not gonna be free. And then at the end we'll have Q and A. So what I encourage you is from, you know, throughout the presentation, if you have questions, put it in the Q and A. If I can, I will interrupt Chad and Tim, and have them answer the questions on the spot. If not, we will save them all to the end. So no big deal, but we will get to all of the questions. So, why are we here? You know, what we've done is we try to bring together service providers and sellers on solutions and brands, and really put them in a place to succeed. One of the main mantras of Payoneer is to go beyond. I might literally mean beyond borders, but also beyond expectations, right? So, you know, if you thought I created a brand, I only sell on Amazon, this is all I can do. Fortunately or unfortunately, you're wrong. There's a lot more opportunity out there. And with a lot of the tools that we're gonna talk about today and the strategies, these guys are able to help, and Payoneer is too, just to be an incredible resource for you to make your dreams come true. And you know, there's a lot of talk lately about, you know, at the end of the road, and the sort of exit strategies for brands. And putting yourself and creating a brand in the best position to succeed, to be the most attractive, the most valuable, to get you the best results, whatever that may be, has to start with taking the next step. So what we're gonna do here is clear the doubt, any sort of ideas you might have, or preconceived notions about omnichannel expansion, and then actually give you some actionable takeaways to go and start today, because there's no time like the present. So that being said, we're gonna jump in, and let Chad start talking about some key strategies for omnichannel expansion.
Chad Rubin:
Yeah, thank you so much. And TJ, you're gonna drive. So I'll just say like next or forward and we'll wing it. We have a lot to cover today. So my perspective has always been to diversify. And so I first started off on Amazon, and I always thought Amazon was a great place to start, and never a great place to end. I saw it more as a channel, and I want to build a business around that channel. And so that's really what we did. But the first part of this presentation is really gonna focus on Amazon. We're gonna talk about off Amazon after this. So if we go to the next slide, it's nice to meet you. And I already talked about Skubana, we're an operating system for brands and retailers to go across many different channels and to manage their business, and to automate the heck out of it. So if you want to check us out, check us out. If you want to hit me up, I'll give you my email at the end of the presentation. So we're gonna talk about embracing Amazon, some channel expansion strategies, and then going omni with your product. And so if we can go to the first slide. All right, so to me, like this slide is just table stakes, right? What you need to have. It's definitely a new slide, right? Having your own e-commerce site, embracing social media, especially the special social media channels where your customers live, ranking for specific SEO key keyword terms that you don't have to rent through PPC, but owning that position on Google. And then lastly, I think this is the most controversial one is maintaining an Amazon brand presence. So if we go to the next slide, the reason why I say it's controversial is that there's a lot of brands that just actually refuse to play nicely with Amazon. And these are just a couple of them. And so they'll say, "We don't want Amazon. "We don't need it. "It dilutes our brand." And I've heard this countless times, especially with, there's certain brands that are using Skubana that also share the same perspective. That they don't have any control. There's no opportunity for us on Amazon. And for me, I always believe in seeing what you can learn from Amazon, and seeing what you can learn from the customers that are shopping on Amazon, because Amazon has 50% market share of all online transactions. And so if we go to the next slide you'll see just a simple search that I did for this presentation on Away Luggage. So Away Luggage is one of those brands that refuses to embrace Amazon. And on the left-hand side, when you type in Away Luggage you can see who's advertising against their brands. So right away, people are looking for a way. Now how do I know that? I've done some research to find out how many searches are being accomplished for Away Luggage. And the right-hand side, I'm using a special keyword tool that I'm gonna share as a bonus at the end of this presentation that everyone will have access to, which shows you in a pecking order what people are searching on Amazon for a given keyword, both before that key word and after the keyword. And so for me, it's about being seen no matter where your customer is. And so if we go to the next slide. There's a lot of companies out there that number one, don't wanna have a brand on Amazon. And I suggest having just one SKU of your hero SKU on Amazon. Like a SKU that's maybe a basic SKU. It could be if like you're selling sheets you want to have a gray SKU on Amazon of like, that's the best SKU, but if they want other colors, they can find you off Amazon. But Amazon is a great place for social proof. Now this is a little bonus I wanted to share, as I want to always provide value to those that are spending time with us, and joining us for this presentation, is that if you're using Shopify, you can take any company's URL. And if you add this slash collections at the bottom, you'll actually see some of the best selling SKUs for Shopify, for a Shopify brand, or that's hosting on Shopify. Now, why is this important? Because now you can actually see what brands, perhaps that aren't embracing Amazon, what's hot and figure out a way to actually bring that to Amazon, to essentially make your own magic with that specific product. So I just wanted to share that as an interesting tidbit of some of these brands that are refusing to embrace Amazon, because you can capitalize on that to mean anytime there's friction in that process, there's money to be made.
TJ Hyland:
Well, Chad, I think also when we talk about having a presence on Amazon, something like 50 to 60% of searches now start on Amazon. You know, it's not as common as going to the search engine anymore. People want to know the delivery times, and the Prime, and customer expectations have really changed things. So, when you know how soon you're gonna get to get an item, whether it's Prime or even three to five days, you know what you're getting with Amazon, that's why people are starting there. So if you don't have the presence there, like you said, you're just losing out. But it also, I think provides an opportunity, if you were a luggage seller, and you know Away is not there, like all those other brands had taken advantage of that opportunity to bid on those words for Away, right?
Chad Rubin:
And yeah, and by the way, just on that, Away is definitely losing market share because of this. Like, there's no question about it, but they have ego that's in the middle of it of allowing them to make the right decision around this. And I do think the other point that you made I thought it was spot on, which is like 60% of people start on Amazon. Amazon is like a gateway drug, they never leave. They're just hooked on it. And so if you're not present on Amazon, you're pretty much not relevant. And so this is a great way to get started. And so this is something I alluded to earlier, which essentially not only just being on Amazon for social proof, this is an example of Buffy the comforter. You get your best SKU on there, your hero SKU. And then either they buy it through Amazon or maybe they even go, you entice them by, you know, maybe they go check out your site for customizations or limited edition drops that they're doing from their website. But also even if you get that Amazon customer, and they really like your product, it's likely they'll find a lot of other Buffy products off of Amazon that there'll be capitalizing on, which essentially increases the lifetime value of your customer.
TJ Hyland:
And what I find interesting, Chad, is if you look across the top there, it says, "Shop bedding from Amazon Basics," right? So you're not just competing with other sellers, you're competing at sometimes with Amazon too, which they're probably gonna offer something cheaper, so you have to show your value in other ways.
Chad Rubin:
Yep, completely. And I think their way to do that is by your reviews, by listing quality, there's a lot of ways to do that. And I think the other thing is that you get as a brand is that by embracing, you get a lot of information, conversion rate data, key customer data, insights that you wouldn't have normally if it's just going through your own site. And so I believe in actually using this, just the same way Amazon's using data, as they're data scientists at heart, you can be leveraging this data as well in your own business. So just another, just a cherry on top of why I think it's important to actually embrace Amazon as a channel if you're not and you're coming to this webinar today just as a brand that's selling off Amazon. And then the next slide, TJ, is essentially Amazon actually just launched, some people may or may not know this, a new tool, that allows you to actually engage with the customers directly. And this was previously shunned upon by the company. And now is allowing brands to actually email customers and directly coordinate with customers to get them to buy more product, which is pretty cool. So that's new, it's been happening. I suggest those, anything that comes up that's new in e-commerce, is like things in e-commerce expire after three weeks, it has a short shelf life. And so being able to capitalize on these things and do them quickly, first mover advantage is key in a world that's moving so quickly.
TJ Hyland:
Yeah, I haven't heard of that actually. Is that obviously tied to creating your own like brand on Amazon? I know it's a brand registry, but
Chad Rubin:
Amazon Store, yeah.
TJ Hyland:
Thank you.
Chad Rubin:
And Amazon Store and they can follow you as a brand. And then you can actually directly communicate with the customers. The other thing is voice of the customer. I think this is also really important. They give you tools that you naturally understand what are the issues people are having with your products. What are the listing issues, key defects issues, things that people don't like, commentary, et cetera, that you can actually work to improve on. I think that's a really nice, a nice thing to have. All right, and then lastly, with Skubana, with a software that allows you to be multi-channel, it allows you to actually see what customer shop where, understanding that customer behavior and the frequency of that behavior across Amazon and across your other channels. So you can understand the lifetime value of those customers across your channels. And then, so now we're separating from Amazon to just a lot of people like to say, "Oh, it's either Amazon or it's Shopify." And I really believe it's an and equation, right? It's Amazon and Shopify. It doesn't have to be binary. It doesn't have to be, I'm gonna do one, I'm not gonna do the other. It's not a zero sum game. And so for me, I think I said this earlier is I believe in like being wherever your customer is. So if your customer is on Amazon, you should be capitalizing on it. If they're gonna be going into specific retail stores, that's a strategy that you should be embracing. I really come from the background of, I think that the days of going direct-to-consumer to be cheaper, faster, and direct, isn't really sufficient enough to scale in e-commerce, especially in 2021, after e-commerce is so mature at this point or much more mature than what it was. And so for me, I embraced going from direct-to-consumer to going direct-to-everywhere, D-to-E. And that allows you to de-risk sales channels and create a customer experience no matter where eyeball share is going you're getting money share as well.
TJ Hyland:
I haven't heard the phrase D-to-E before, but I really liked that. I'm probably gonna steal that by the way.
Chad Rubin: Nice, it's okay, just make sure you-
Chad Rubin: Trademark it.
Chad Rubin:
Well, yeah, we trademarked it already. So all you gotta do is be like, "Yeah, this is from Skubana." And like there's some new things that are happening that I think are important to embrace, especially if you're embracing a Shopify-like solution would be like live e-commerce, texting is big, I think SMS is a great channel that we've been embracing on my Shopify store. We use something called tone messaging. And I really liked them. It's actually two way live SMS. And it helps us recover our baskets far quicker for questions. So there's a lot of different things you can be leveraging to allow you to capitalize on more dollars to continue your brand strategy and your expansion across the business.
TJ Hyland:
What I think is important when looking at some of these channels off the marketplace is you have the opportunity to own the client, and own their email for a longer term period. So your communication and your relationship with the client is very different than it would be on the marketplace.
Chad Rubin:
Yeah, I agree to that to an extent. I think that the marketplace could bring awareness to a brand, and if they absolutely love your serum for your face, but you have most of your other SKUs that are more important or more of your new trending SKUs you haven't brought to the marketplace yet, it's a great way for you to actually get that business, bring that awareness off of the marketplace without pointing any fingers. And there's different strategies to do that. And just lastly I just want to share on diversification. Like you wanna make sure that you're just layering on top other sales channels that allow you, and I think this also goes into talking about like, you know, you mentioned TJ, acquisitions and exiting businesses. Like you're gonna get a specific multiple on EBITDA if you're just focusing on a channel and if you're more diversified you're de-risking the business, and then it actually gives you multiple expansion in that process. So making sure that you're actually evaluating your diversification, how you're diversifying, and not just by channel, but you can also diversify by warehouse, which I'm sure Timothy is gonna get into speaking about, so that you can get products as close to the customer as possible, so you can maximize your margins associated with that product.
TJ Hyland:
It's a very visually appealing chart over there.
Chad Rubin:
And then this really was just about making sure you have the system to do it. And you know, for me, like scaling my business, being on 10 different channels, I couldn't find a software out there that worked for me. I really was stubbing my toe. And so we had built Skubana out of my own pain, from a seller's perspective, to actually be able to scale. And so being able to have a tool in place that allows you to scale. Like if you don't have a foundation for a house, I know somebody here who's from New Jersey and I don't wanna be offensive. But essentially in New Jersey, they built malls on wasteland, right? That's something that's happened. And so you wanna make sure that you're actually building a mall on firm footing, so that actually it's not sinking or cratering in, so that you can actually scale the mall, and add more units to that mall, et cetera. So it's the same thing when it comes to software, right? The tech stuff is so important and actually it gives you a competitive advantage especially if you can automate your business in real time
TJ Hyland:
A hundred percent. Now I think there's some secret sauce.
Chad Rubin:
Yeah, so I think I shared this like keyword tool on Chrome that I thought was interesting. And so if anybody wants access to that tool that essentially integrates directly into Amazon as your searching you can see what's happening before and after the keyword and pecking order. There's a Bitly link here, and just pay attention to the capital letters, capital letters are important or sensitive in Bitly. So maybe Ashley who's joining the call can just drop that exact link into the chat so people are aware of it and go crazy with it. It's a great tool, feel free to check it out.
TJ Hyland:
Cool, and that you said it's a Chrome extension.
Chad Rubin:
It's a Chrome extension.
TJ Hyland:
Cool. Just before we hand off to Tim, and first off Chad, well done, we went through a lot of slides there, so thank you for the prominence. But Laura had a question that said, "Besides Amazon, Walmart, and eBay, "what channels does Skubana integrate with?"
Chad Rubin:
So we have our native channels, the typical ones, Amazon, Walmart, eBay. And then we have an app store just like Shopify does, that allows you to expand anywhere you'd like. So we have middlewares that are connected, and so for me, I'm on Home Depot, Groupon, Wayfair, Overstock. I'm sure there's others that I'm missing. I'm on the international channels as well. We have some pretty tight integrations with Amazon, specifically around FBA, 'cause if you're not FBA, you're also not relevant. So it's kind of a, it's table stakes to just even be Prime right now, Prime eligible. And so, yeah, feel free to shoot me an email by the way, my personal email address is chad@skubana.com, and I'm happy to point you in the right direction, and see if I can help.
TJ Hyland:
And we will share the emails at the end. I have a slide with those on there. Just another question before you go. And I've seen this Skubana platform and it's pretty awesome. And you know, there's a lot, a couple of questions here about ERPs or accounting softwares, and just within the Skubana Store, I think that's what you call it, right?
Chad Rubin:
Yeah, the app store, we have an app store, yeah.
TJ Hyland:
Right, so within the app store, there's all these other tools. It's not just the marketplace side of things. It's all the other tools that you might use to run your business or can help your business, right?
Chad Rubin:
Yep, so if you start doing brick and mortar and you need EDI, we have four different EDI providers in the app store. If you want a re-pricer, we have re-pricers integrated. If you want a email ticketing software, we do that. We have connectors to all the warehouses. Deliverr, for example, is in our app store, so it allows you to have a seamless integration to Deliverr, so you can actually expand. So we built a really nice ecosystem that allows you to essentially have, we shake what our mama gave us, right? We have a great operating system. It's somewhat like an ERP, but really purpose-built for today and being nimble and agile in today's commerce. So it's order management, inventory, purchase order, forecasting, demand, planning, and profitability. And then if you wanna add other softwares to it, you just go right to the app store and you make it happen.
TJ Hyland:
Cool, awesome. If you guys have any other questions for Chad, please put them in the Q and A, and we will get to 'em at the end. Because now we are going to transition over to Tim and Deliverr. Quick poll question. So feel free to put it in the chat 'cause I forgot to set up the poll. But where are you selling now? Are you traditionally, you know, marketplace sellers, or are you D-to-C, are you D-to-E, as Chad mentioned? Let us know in the chat where your business is, who you're selling to, who you're working with. And we will give that just a second for some people to respond. Tim in the interim, how are you?
Tim McDonnell:
Doing pretty good. I'm trying to, I'm trying to think of a way to, when Chad said shake what your mama gave you. I'm trying to figure out how to implement this into my pet share, so we'll see.
TJ Hyland:
There must be some, like-
Tim McDonnell:
Yeah, I'm gonna think on it.
TJ Hyland:
I've seen those like interviews where someone gives people a phrase and they have to somehow loop it into a presentation. So it looks like we have some people who are selling on just D-to-C, D-to-C and Amazon, just Amazon. So we do have a range marketplace sellers on eBay, Walmart, and Amazon. So we do have D-to-C, and marketplace sellers. So I think Tim, we have a mix here. So I will hand this over to you.
Tim McDonnell:
It looks like a lot of them are like channels that, you know, we already fulfill. And we have like Fast Tags on today, so I'm glad to see that. Like one person has Walmart, Amazon, eBay, Shopify, Wish, it's right up my alley. So Kat, we need to talk some time. But yeah, so the importance of diversification I feel like Chad already did a really good job on kind of touching on that importance. And you know, I think they're a great partner of Deliverr. We have a lot of mutual clients and you know, where I think we work so well together is there the technology and sort of the, I don't know, intelligence behind going multi-channel. And what Deliverr is, is essentially the fulfillment behind it in offering Prime-like across all these different channels. So it kind of enabling you to be successful with fast delivery everywhere you sell. All right, go to the next one. So, selling on one channel, what does that really mean? And I feel like, again, Chad already kind of hit on this really well. You're at the mercy of one channel. And I think everybody last year in particular when they were selling on say, just Amazon, then all of a sudden COVID hits, they can't send product in, there's limitations. And that can make your business go belly up overnight. You're relying on just one place. And if you can't get it in, then revenue is not coming into either. The other thing is that, if someone buys from one channel, doesn't mean that they buy from another one. So for example, people who shop on Walmart, shop on Walmart. People who shop on eBay versus Amazon, et cetera. And I know one thing for me personally, this is very much just like a me thing, but I've been trying to get away from, you know, Amazon. And so I think in a lot of ways people are intentionally trying to avoid that channel. And so there is gonna be a rising tide everywhere else. Cool, you can go to the next one.
TJ Hyland:
So we do have another poll question. So in the chat as well. What is your highest sales channel? Might be, you know, if you're only selling D-to-C, then it is that D-to-C, depending on the marketplace, which marketplace is your highest sales channel? So we have people saying eBay, two on eBay, one on Amazon, one on their own direct.com site, followed by Walmart.
Tim McDonnell:
I was really, I was expecting more Amazon.
TJ Hyland:
Yeah, so was I.
Tim McDonnell:
I wonder like for those people that are doing eBay, what category of products are you selling?
TJ Hyland:
I got another Amazon coming in. So, let's carry on and let's hear. I'll find out what they're selling on eBay, Apple computers.
Tim McDonnell:
Cool, and just curious because like that's the other part of it is we kind of call it category relativity. And so essentially like when you take a certain type of product, what is the expectation in terms of how it should sell. Like different products do well in different channels, again that's where Skubana can help you break down this data. Refurbished, designer handbags, cool. Let's go onto the next one.
TJ Hyland:
Cool.
Tim McDonnell:
One more, got a lot of titles slides in here.
TJ Hyland:
Sorry.
Tim McDonnell:
Cool So the challenges of using multi-channel FBA. So I think a lot of people might know this as MCFBA. A few things that I've seen merchants come up against is A, you can't use it on Walmart. I've heard of people doing it, and then when items started showing up in Prime boxes they immediately get shut off. So you can give it a shot, but I wouldn't recommend it. And the other thing is that with Deliverr, we'll help you get the badges, you can get pro seller accounts. If any orders do go out late or anything like that, essentially Walmart will look at Deliverr and say, "Hey, what's going on?" It's not gonna impact your account per se. So that's a big thing where I would not use MCFBA for Walmart for all those reasons. Some of the other things is that we are able to offer next day, two-day, three-day dynamic badging, not just on Amazon, but on your other channels. If you're using MCFBA, you won't be able to dynamically promote this speed of delivery. So that's an opportunity you're missing out, particularly what if someone does a search they find your product, they look at it on your website, and they're like, "Okay." They're about to check out, and they see that it's $5.99 shipping, and they're not gonna get it for five days. My guess is what they're gonna do next is they're gonna search and put Amazon on the back end of it, then they're gonna do it with Prime. And so this is an opportunity to increase conversion and hold people on your site. Other thing is obviously the Amazon branded packages, I think particularly if you're selling on other marketplaces, that's a big issue. I think it's up in the air a little bit about like having Prime and using Amazon for that. And like, does that impact it. I've heard people say both ways, that they do like the Prime boxes, other people don't. Other people like unbranded, so I think that can be a little bit of a personal preference there. And then obviously the last thing is when Amazon all of a sudden says, "No more chocolate for six months." Or, "Here's your limitation on your whole account." Those are not things you're gonna run into when you're using Deliverr for example. So typical 3PL, I'd say really high level. The thing I remember about Deliverr is that I would almost describe us as infrastructure as a service. We're using warehouses and infrastructure that already exists, and we're a technology that's essentially piecing all this stuff together. And so we're using this data and technology in order to distribute and then find the best way to get product from as close to the consumer as possible to the consumer. And so naturally with all this technology behind it, we're gonna be able to offer a better rates, and faster shipping. And, you know, so I'll just leave it at that. It'll be better rates and be faster shipping. And the reason is technology. The other thing is that it's flat rate, so there's no zoneage, there's no unpredictability. Fast shipping programs, I would specifically highlight like Google Shopping. That's an instance where we're one of the only providers that's approved to have Fast Tags. So again, if someone's doing that search, you're paying for PLAs, you can be the product up there that has the Prime light badge, which is just gonna make you win more orders with the marketing that you're already spending money on. Last thing is I've seen people get launched on Deliverr in about a week. So particularly if you run into some type of issue, you need to move over to a 3PL really fast. You can do that with Deliverr very quickly. You just get basically a slot with a sales rep. They can get you fully set up and ready to inbound in about 30 minutes. Beautiful thing beyond that is we don't have contracts. So hopefully we have a long-term relationship, but even like, in-between, if you just kinda need somewhere to get that product to be a backup to Amazon, of course, we'll try to work with you to go multi-channel with that product, but there's no commitments to that end. It's very much like pay as you go, kind of like an Uber-like model, very flexible. So, you know, you're not gonna get locked into a contract, and I don't think anyone wants that, so big opportunity.
TJ Hyland:
So we do have another poll question coming up. So again, put it in the chat, but, how do you fulfill your orders on those channels? So if we're talking about Amazon, are you doing FBA? Are you doing FBM? What does it look like for Walmart? What does it look like for eBay? What does it look like on a D-to-C site? So are you guys using traditional shipping methods? Are you using a 3PL? What does it look like? So we have a Deliverr user in here. I think we had a few, 'cause I saw some comments before. We have a 3PL, and FBA, FBM for all channels, a 3PL, FBA.
Tim McDonnell:
A lot of 3PL and FBA, it seems like.
TJ Hyland:
Well, it seems, yeah. So, you know, you have to figure out how to get to the end consumer.
Tim McDonnell:
Yeah.
TJ Hyland:
Cool.
Tim McDonnell:
They're definitely all good solutions, I think there. I just think, again, the opportunity is if it's a 3PL, we can offer faster and lower cost shipping. If it's FBA, it's that multi-channel, that opportunity. Like I say, stick with FBA, definitely stick with FBA. They have the best rates. They're gonna get you the Prime tag. But it's really about taking inventory and displaying it out in different directions and using Prime to sell there, so quick little plug on why to use us to fulfill across channels.
TJ Hyland:
Well, let's jump into why Deliverr as well.
Tim McDonnell:
So a lot of things that we've kind of covered here, no contracts, flat upfront pricing. Sounds like everyone is pretty much an Amazon seller. So if you want to know what it would cost to work with Deliverr, just go and grab the URL or the ACN from your product listing. We have a cost calculator on our website, so you just drop it right in there, and it'll pull the weights and dims, and it'll tell you what the fulfillment is. Fulfillment flat rate that includes pick-back, or a handling and shipping, only other cost is storage. So, very transparent. You'll know what it is. You don't have to sign up with a contract, and you can offer next day, two-day, three-day, et cetera. Let's go to next.
TJ Hyland:
Cool.
Tim McDonnell:
So how do we do it? I've already alluded to it a few times, but we've a distributed network of over 50 warehouses. So traditionally, what you're gonna see is that when you're working with Deliverr, you're gonna have product up in the Northeast. So probably like Pennsylvania or New Jersey. Southeast, like Atlanta, Georgia. Middle of the country like Southern Illinois or Northern Texas. And then West coast like Las Vegas, LA, San Fran. So if I place an order and I'm in Charlotte, Carolina, chances are the product's coming no further than Atlanta, Georgia. If someone's in New York and they place an order, probably coming no further than New Jersey or Pennsylvania. So ultimately that's the secret sauce is don't ship products very far. And that way, the only thing that is standing in the way of fast delivery is processing. Just getting it out of the warehouse in time, we can ultimately use like ground methods in order to still do fast shipping.
TJ Hyland:
Tim, I have a question on this, if I may. Is Deliverr auto balancing the inventory across the different locations?
Tim McDonnell:
Exactly, so we essentially have an algorithm, and that's why we have like the flat rate upfront pricing is ultimately it's on us and our technology in order to get the product appropriately distributed. So for our merchants, they totally get to decide what they want to send in. They tell us the number of SKUs and what quantities, essentially what we'll generate is just like a packing list, box content labels, and saying, "Hey, send your product to these locations." Or we have a cross dock and then we'll just forward it on and distribute it automatically.
TJ Hyland:
So for those familiar with the FBA model, in terms of shipping to different FBA warehouses around the country or even around the world, similar in that sense.
Tim McDonnell:
Yep, very similar. The one advantage I'm gonna throw out there is that for our forwarding right now, bless you, Chad, I saw you sneeze there. One of the advantages with our forwarding, this is like a little plug. Hopefully you guys will go and get Deliverr and get moving quickly, because our forwarding is free right now. So if you do send it to a cross dock, you just pay for that first step and then it'll get forwarded on. Can't guarantee is gonna be like that all year. So take advantage, get the products in, and distributed at a very low cost using Deliverr.
TJ Hyland:
So yeah, one question came in, that's a bit timely here. It says, "Can I send my inventory "on pallets to your warehouse?" Since their warehouse is in California as well?
Tim McDonnell:
Yep, very much preferred. Particularly if you're doing a container, it cannot be floor loaded, so it will need to be palletized, which is something that we run into sometimes when it's coming from overseas, is it'll be floor loaded. We'll have to use a 3PL or something like that to get it palletized, and then inbounded. And I always loved pallets more than parcels, you know, the more the better.
TJ Hyland:
All right, cool.
Tim McDonnell:
Cool, so I personally really liked this graphic. I think it does a great job of sort of like highlighting where Deliverr fits into this fulfillment space. So let's imagine that the very bottom, the red little boxes, FBA and Deliverr. This is your existing inventory. And then when you go up, you'll see all the different sales channels. So Amazon all the way through eBay, and then above that, what we would call a discovery channel. So Instagram, Facebook, YouTube, Google. So what we're gonna enable is one distributed stock. All of these channels we see here, we'll be able to enable Prime-like badging, so like eBay guaranteed Fast 'N Free, Walmart 2-Day. We can also push that dynamic badging to where you're advertising, Instagram, Facebook, those are the ones that you see up there. Over on the left you'll see, that's the little Amazon piece. That's where we can be a backup and a redundancy. Again, we're encouraging FBA. We're just saying that during this time, and when it's unpredictable, you already have inventory with Deliverr, you're making money selling it elsewhere. It can also keep your listings live on FBM if you're in a pinch.
TJ Hyland:
And kinda as we saw last year, about a year ago or a little more, is when things become unpredictable, there's not much time to get set up, and you know, try and figure it out from there. You might've already had all your inventory waiting to be uploaded into Amazon. And then they only wanted, you know, PPP. Protective person, one of those things. So could have prevented your business from doing that. So being prepared before the event, whatever it may be might happen.
Tim McDonnell:
Yeah, and one of the like kind of terms I like to use is redundancy in your supply chain. You always have to have a backup.
TJ Hyland:
Wait, wait, you said it way better than I did. Oops, sorry.
Tim McDonnell:
All right, so really what this is highlighting is that, you know, we do direct-to-consumer fulfillment. We're basically like an automated solution and that's the service we provide. What would I say is our main value proposition? It's offering and promoting fast delivery, because when you can do that and you can fulfill quickly it's a revenue driver. It's going to increase your conversion, increase your sales and reduce, say your marketing spend. And so ultimately it's gonna improve your margins just by offering and promoting fast delivery.
TJ Hyland:
Cool.
Tim McDonnell:
This right here is an example of if you have a Shopify store, we also do have like a dev kit, where you install these dynamic badges on other types of stores like BigCommerce, WooCommerce, et cetera. Essentially what it is, is it reads the consumer's IP address. That helps us identify what is their zip code. And then we have real-time carrier and warehouse data. So it essentially like looks at where they're at and then it reverse engineers from there, and it promotes the speed of delivery. So that's how we're able to accurately predict it'll be two-day, it'll be next day, and the badge is gonna change, obviously with us trying to offer fastest possible because the faster, the higher the conversion. We can go to the next. So this is just another example where I would say on the left, this is like that Shopify store, it's mid-funnel conversion. In the middle, that's Google. So it's where people are gonna first find your products. And if you're advertising, also include the advertisement of fast delivery. On the right, just reiterating the idea that we fulfill the closest warehouse and product to the consumer at time of purchase.
TJ Hyland:
Cool.
Tim McDonnell:
Here's a few examples of Instagram and Facebook campaigns that our merchants have run. Where you integrate with our Facebook, Instagram, your Facebook Ads Manager, and then Deliverr, where we're gonna automatically segment your campaign. And so then all you would do as the brand is you would drop in the designed graphics with promotion speed of delivery, run the campaign.
TJ Hyland:
Sweet, and then I think one of the next part is talking about optimizing your marketing spend, right?
Tim McDonnell:
Exactly, well, so taking the idea of like those different advertisements through Facebook and Instagram, that's actually from real trials that we ran where the idea is, and what we proved out through these trials is you should invest in faster delivery. You should offer faster delivery, even if it's more cost. And I think the first people that prove this out was Amazon. They built a network, they offered fast delivery, not because it was the lowest cost option, but because it made their marketing and acquisition to the channel that much more effective. So it was paying a little bit more upfront in faster delivery and then a windfall coming back in terms of acquiring customers on a Prime. So what this shows us, oh, take one step back. So what this shows us, and what we ran on the trials is we essentially just did a dynamic segmentation. One group, we're not offering a promoting speed of delivery, we're doing the lower cost standard option. Then we had one where we are offering two-day, and we are promoting it, and then next day. And essentially what this showed us is that in this instance, you're gonna pay about $2 and 50 cents more per order for a fulfillment, but for two-day for example, you're gonna pay about $10 less in marketing. So it's more holistic than just fulfillment, and that cost is fulfillment and marketing to acquire. And I'd argue in most instances, the marketing makes up a lot bigger portion of that acquisition piece. And so that's where we're ultimately coming in, is we're coming in as a fulfillment provider that drives better marketing, and can impact your margins much further.
TJ Hyland:
Cool.
Tim McDonnell:
That's pretty much it. It's just a nice little graphic here showing going multichannel, and all the different channels you can hook up to Deliverr. I got nothing to say on this one.
TJ Hyland:
All right, cool. So the last part that I'll touch on briefly here is, if you're familiar with Payoneer, you kind of know what we're working with here. If not, happy to briefly go over it, but you can touch or contact me at the end, and happy to talk, but, you know, ultimately we are a platform that helps businesses that are selling online. So what does that mean? Typically and historically we had only been helping businesses that were selling cross border, but in reality, what we've done is we realized there was a large opportunity to help the domestic seller who's selling just in the US. So if you look at our whole suite of products, just one of them here is our working capital solution. And I'm gonna touch on that a little bit, and sort of how that can help you expand your business to diversify as Chad and Tim have also gone into in different levels. But before we go there, just want to briefly touch on the international receiving accounts. So if you are selling and listing on an international account, and I know there was a question about Walmart Canada and Amazon Canada, which we'll get to at the end. If you're listing your products on those marketplaces, you're most likely gonna get paid in local currency. Similarly, if you're selling on a D-to-C site, depending on how you set it up, you can get paid in local currency. So instead of the marketplace or any other solution converting the funds back, what Payoneer does is give you the ability to receive funds into your Payoneer account in whatever currency you'd like, and give you more freedom and flexibility to pay out whether that's to a supplier or a freelancer, to a vendor, withdraw back to your own bank account, any sort of VAT or tax solution. And then also here, if you look at the top is Payoneer Capital Advance program. So this is a program that we launched about a year and a half ago, two years ago. And what really was out of customer feedback, right? So businesses wanted to, or businesses had relayed the message that cashflow and capital is an incredible issue for them. And I think that's no secret in the world of e-commerce. So what we did is we created our own solution to help businesses fund their growth and go beyond to kind of wrap that whole circle up. So we have this solution where if you are selling on Walmart or Amazon, any other US or European Amazons, you're actually eligible for an advanced, based on your future sales receivables. Some of the performance data that we look at via MWS is on the right there. But essentially you have to be a seller in good standing, and you have to be selling for at least one year, which I think has actually changed. I think it's just six months, I need to update that. But within that, there's three offerings that we have. And it's a Capital Advance Express, which is what we call our gateway offering. And why that's important is it's a low value entry offer. And why that's important is 'cause we don't do any credit checks, we don't do any credit, credit checks, or bank statement checks, or anything like that. We're typically just looking at your disbursements from those marketplaces that I mentioned. Then there's two more upgraded offers, depending on which one you'd like, it's up to 100% of your monthly volume or even 140%. And the key portion here is the flexible repayment model. So the collection per seller payment is a percentage. And that's important because as we know in the world of selling online, there's natural ebbs and flows to your business, right? So when you are, maybe you have the buy box, maybe you lose the buy box, maybe you run out of inventory, maybe you're not set up with Deliverr and Skubana, and you're not optimizing your opportunity. You know, we know that potentially you might have a week or two where your sales are down. So we're not here to bankrupt you and say, "You owe us 10 grand each month," on that side of things. So it's a flexible repayment model with pretty attractive pricing, which is a flat fee. So if we look here in this instance of a business taking a hundred thousand dollar offer, after a grace period, we would take a percentage of each disbursement to help or to repay the advance that went out. And if you look at the green box here on the right, the total repayment amount is $104,000, which is the a hundred thousand, plus a 4% fee, which is a flat fee. And I think that's also important in terms of setting expectations, and bookkeeping, and et cetera, you know, that fee is not gonna change, like a traditional loan, if you pay it back sooner or if you pay it back later. Like I said, with the percentage-based collection, understand that that's how businesses work. And the good part is, whether you pay it back sooner, pay it on time, maybe pay it a week or two later than this, you know, you're eligible for another advance. So this product is about a hundred days, about three to four months. From there, you could take two or three of these a month. And what we've actually seen is a lot of businesses wanting to and actually taking multiple of these offers per month. So that's my really quick portion on working capital. Like we said, these are our emails. There's a number of questions here in the Q and A, so I will go through them. And the first one's for you, Tim. Does Deliverr handle returns, or do you have a partner that might help with that, in terms of getting the product back to the seller?
Tim McDonnell:
Cool, so very short answer here is no. We do not do returns as it is today. And I think there's like a few different solutions or like questions I typically have around returns. And just like what I'm seeing, like really high level, a lot of e-commerce merchants are starting to look at like donations. So if someone doesn't want a product, they'll just have it donated. I know that can build a lot of goodwill, especially around sustainability. The other part of it is that a lot of products nowadays the cost of getting the product sent back, like between sending out, sending back, all the other acquisition, will actually just further impact their margins. And so sometimes they say, "Just keep it." Particularly if it's like a supplement or other stuff like that. So the last thing I would throw out here is that Deliverr is optimized for direct-to-consumer fulfillment. And so we don't do a lot of the other like traditional 3PL things, at least not today. And so a lot of our merchants will have sort of like a long-term storage warehouse, or somewhere that's kind of their home base, and they'll send in regular shipments to deliver from there. So what I'm recommending is if you have that warehouse or somewhere else that's like your home base where you hold stock most often, I'd have it sent there. If we do get something, we'll contact you and either send it back to you or we'll just dispose of it. But again, that has an added cost, so.
TJ Hyland:
Cool, Chad, this question is for you. And maybe you can give your perspective as a seller in this instance. It says, "For FBA and off marketplaces, "how do you manage tax collection? "Additionally, any recommended software "that integrates QuickBooks, Enterprise and Amazon?"
Chad Rubin:
Yeah, so tax collection is tricky. There's Avalara to AvaTax, there's TaxJar, which was just acquired by Stripe. Those are the two main ones that I'm familiar with. But we do automate it with technology to actually have that coming into from all of our channels into one place. And we pull a lot of that data by the way from Skubana. And then two, I think the second question was QBO?
TJ Hyland:
Yes.
Chad Rubin:
Well, it depends on how many channels you're on, right? There's a sort of like single channel connectors to QBO. If you're doing high volumes, those things typically collapse fairly quickly, and they're not very robust either. And so Skubana has built their own QBO connector that goes from Skubana into QBO that's fairly robust.
TJ Hyland:
And Chad, if somebody wanted to find how the pricing works for Skubana, where would they do that?
Chad Rubin:
Well Skubana, we're definitely more of a operations platform for a more advanced seller. So we started at a thousand dollars a month, and we'd go all the way up. But if they are actually interested, they can always just reach out to me at chad@skubana, and I'll help them out.
TJ Hyland:
Cool, next question. There's two of these questions surrounding Deliverr is, A, do you support international delivery from the US and/or more specifically Walmart Canada?
Tim McDonnell:
So I'm glad that we just have this question, because I can finally at long last say, yes. We can do international shipping. Thanks for the round of applause. So like, what I would say with a caveat is that we're still shipping from the US. So it's gonna be kind of like that standard service level and we are in a beta currently. And so we do need to make sure that it goes through the appropriate warehouses which are enabled for international, not every single of our warehouses currently is. So if you are planning on in-bounding to Deliverr, and you need international services, just make sure you communicate with our rep, and we can ensure that it goes to the appropriate warehouses.
TJ Hyland:
Okay, cool. I think this question is from when Chad was on, when talking about the marketplaces that you support, and maybe even Tim. It says, "Do you guys support invite only marketplaces, "like Target and Lowe's?"
Chad Rubin:
So yeah, we do, but you have to be invited. And so we support those in our app store. So the answer, at least on Skubana side is yes.
TJ Hyland:
Okay. Tim, do you have an answer for that?
Tim McDonnell:
It will be yes, as well. I think so Target, we have a lot of customers who do use Target today. It's in my opinion, a great marketplace and stuff. You can get approved to do it, and the volumes are good. Ultimately with the other channels, like if you have a tool like Skubana, and it'll help you get the orders from that channel over to Deliverr, as long as we get it over to Deliverr, we can fulfill it. I think what I would caution the sellers to do is if it is like Lowe's or Kohl's or something else like that, just confirm with them that there's no need for special types of packaging, specific carriers, inserts that need to go in, because we're not set up to do sort of like this specific marketplace things if they need that. So even if the order finds his way to us, we just wanna make sure that we're kind of doing all the right things by the merchant, and that your fulfillment going out is compliant with whichever marketplace.
TJ Hyland:
Okay, cool. There's a couple of questions about Payoneer. So it's asking is our Capital Advance product a one-time loan, or more like a business line of credit? I would say it's neither of those. It technically classifies as a merchant cash advance. I guess it would operate as a one-time loan. But as I mentioned, you are able to get a recurring offer should you pay back and maintain your good standing as a seller. For Chad, does Skubana integrate with Walmart Canada and Kroger EDI? Which I'm not sure-
Chad Rubin:
Yeah, Walmart Canada, yes, we have an integration with, and Kroger, yes, grocery store. We have four different EDI providers in the app store. So whether it's SPS, or B2BGateway, or EasyCom, ACT Data, and I think there's even one more in the app store that I can't remember off the top of my head right now, but the answer is yes, again.
TJ Hyland:
Okay, cool, I think we are getting towards the end of it. What I would suggest is if you have any other questions maybe more personal questions, which I do see one in here, feel free to email the respective party on the screen there, we'll be able to help or get sorted or answer any questions you may have. We are coming to the top of the hour as well. So if there are no other questions coming in, I'm happy to wrap this up. I would like to really say thank you to Chad, thank you for Tim, to Skubana and Deliverr. I think we had over 50 slides. So I think we managed to get through them pretty quickly. Like I said, everyone will get the recording of this. We'll also get the slides with the contact details. So if anybody has any further questions, feel free to connect with any of us. And we are happy to help you guys in anyway.
Chad Rubin:
Thanks TJ.
Tim McDonnell:
Thanks TJ.
TJ Hyland:
Of course, so thanks guys, have a great day.
Tim McDonnell:
Adios.
TJ Hyland:
Chad Rubin:
You too.
Omnichannel Expansion FAQ
Here are the answers to the most popular omnichannel expansion questions.
What is omnichannel expansion?
Omnichannel expansion refers to expanding retailing to multiple channels. These channels can include brick-and-mortar stores, social media, marketplaces, and more. It is sometimes referred to as multichannel retailing.
What is the omnichannel approach?
Omnichannel approach is a multichannel sales approach that focuses on providing an excellent customer experience to clients regardless of where they shop — online on the retailer's web shop, in a marketplace, a brick-and-mortar store, etc.
Why is omnichannel important?
Omnichannel expansion is important because it improves the customer experience by allowing retailers more availability, bringing more traffic and sales, and additional digital touchpoints with the brand.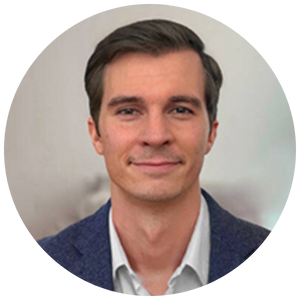 Written By
Matt Rickerby
Matthew Rickerby is the Director of Marketing at Extensiv, the leading solution for multichannel, multi-warehouse D2C brands. For the past ten years, he's covered e-commerce topics ranging from SEO to supply chain management.