How to Optimize Your E-Commerce Business, Increase Profits & Have the Most Profitable Q4 Yet
October 2, 2015
10

min read
We're happy to feature Kenny Kane, the COO of StupidCancer.Org & Branding Expert as Skubana' guest blogger this week. Kenny plays a pivotal role in Stupid Cancer's operations including their e-commerce business, IT, content curation, social media strategy, broadcast communications, mobile platforms, fiscal oversight, CRM/CMS, internships, fundraising, human resources and corporate operations.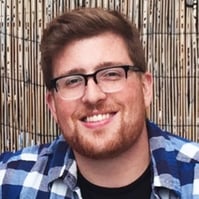 As we enter Q4 and the holiday shopping season, it's important to make sure that you're ready to handle the increase in traffic and sales, both online and offline. The holiday season is a time of running on all cylinders to dazzle customers, convert as many carts as possible, and drive revenue. Below are some tips on how to make sure you're ready for anything this Q4.
Look and Feel
If you were thinking of overhauling the look and feel of your online store, let me stop you right there. Unless your website isn't mobile friendly, or responsive, there's no reason to fix something that probably isn't broken. Save it for after the holidays.
While it's not a great time to change things visually, it is a good time to audit some of your backend settings. If something is off, you certainly don't want to replicate it over and over. Ecommerce sales tax rates and shipping prices are things than can change periodically, and with limited notice.
If you are feeling the urge to make some improvements to your store just short of a complete overhaul, product pages are a great place to start. These pages can mean the difference between window shopping and making a sale. Start with your best sellers and work down from there.
Product title and descriptions should be concise and accurate. You can use the space below the fold to include extended product information like a size guide, how to tutorials, and more. Product photos should be a high resolution. Consider adding multiple angles and the use of mannequins or models. Sites like Bigcommerce or Shopify have great tips and tricks to make your products speak for themselves.
Customer Service
This time of year can also be intense for your customer service department. Help offset the burden by making sure shipping and returns, store policies, and FAQ are up to date.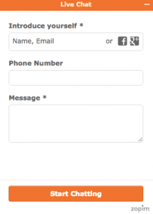 If you are using an inbox to manage customer service inquiries, it may be time look into adding value to your store with live chat or help desk software, such as Zopim. Live chat can mean all the difference between making and losing a sale. Live chat services can also show you where the customer is in their sales journey, and which pages have been looked at giving you further insight into their behavior to make smarter decisions for conversions.
Helpdesk software, like Zendesk, makes it easier to communicate with customers by assigning ticket numbers to communications and providing historical context by putting prior communications alongside current ones. If you find you're giving the same answer over and over again, you can create pre-scripted macros to save time on the admin side of running your online store. Easily pass communications between departments without leaving the customer hanging out to dry.
Now that we've addressed the online elements, here are a few ways on how to tune up your offline operation for Q4.
Inventory Management
When was the last time you did a full inventory count? This seems like a no-brainer, but often times it can be pushed to the side in favor of other quick wins for your e-commerce business. Once you've got a better idea of what's on your shelves, you can begin to craft your strategic plan for the holiday season.
One of my favorite pastimes is looking at product recency. When we migrated to a 3PL last summer, we gained the space we needed to scale, but lost touch with our products on a day to day basis. I recently had my warehouse run a 12-month "last touch" report and marked items down accordingly that have been sitting around the longest.

Skubana can help make sense of what is sitting on your shelves by providing insights on inventory value, aging, turnover, and critical levels.
Apps
Born out of platform limitations, most pipe dreams can be achieved by finding the right app. Platforms like Bigcommerce and Shopify have created sleek, robust app stores to help make the selection process easy.
It's important to note that some of the most recent apps have yet to be included in these app stores since they have to go through a formal review process. If your search doesn't yield any results, try Google!
One of my favorite parts of using Bigcommerce is having hundreds of apps at my fingertips, all with a one-click installation. Some of my favorite apps assist with things like real time customer tracking, fraud, loyalty incentives, enhanced product reviews, and dazzling post transaction emails. Here are some apps I use on a daily basis.
Signifyd – Free

Signifyd provides an additional layer of fraud protection for sellers. Signifyd takes 10 pieces of transaction data into account and assigns each transaction a fraud score. The higher the score, the less likely the transaction will result in a chargeback. It sends instant email notifications when something looks suspicious.
Zendesk – $1/agent/mo

Zendesk is the evolution of the customer service inbox. Prior to implementing it at Stupid Cancer, multiple users would log into the same email account and respond accordingly to inquiries. As we gained traction, we quickly realized this wasn't a sustainable model. Zendesk allows us to direct inquiries to the right person using triggers and automations. It allows us to more efficiently serve our customers and leave no stone unturned.
Live Web Insights by Yahoo – Free

Live Web Insights (formerly Lexity) is a tool that allows you to track your customers movements within your online store. One of its unique shopping cart features is that Live Web Insights will tag customers who have visited the shopping cart and are likely to convert. For a small monthly fee, you can utilize the live chat functionality built into the platform.

Stupid Cancer uses Slack around the clock for team communication. Using Zapier integrations, we can connect platforms such as PayPal and Zendesk to Slack and bring in endless amounts of information. By automating the process, we're constantly alerted to things happening within our online operations.
Conclusion
With less than 9 weeks until Black Friday and Cyber Monday, it's important to prioritize what stands between you and having the best holiday season ever. E-commerce experts are predicting that US online retail sales will be up 5.9% in November and December compared to last year. Additionally, many shoppers are starting earlier in the season, with 25% of all US shoppers purchasing a holiday gift before Halloween.
Now is the time for your e-commerce business to reap the benefits of the busiest time of the year. In order for you to do that you need to be prepared and seize the opportunities presented to you. Long-term projects should be saved for after the holidays while more focused changes dedicated to optimization & customer service are the priority.
With the right preparation, and software at your disposal your e-commerce business can reach its true selling potential this Q4 no matter how much traffic gets driven to your site, or how many orders get shipped out the door.
Looking to work smart and sell more this holiday season?
Skubana is an all-in-one e-commerce ERP that unifies the entirety of your business. From managing your orders, inventory, customers, shipments, analytics & more, Skubana is designed to organize your business regardless of how many sales-channels you're on, or how you fulfill. Real time numbers, and unified software give you THE essential information you need to make smarter decisions for your business's success.
Don't get stuck playing catchup this Q4. Start your FREE 14-day trial & discover why online sellers are choosing to work on their business and not in it.
Also, check out our ecommerce holiday checklist for more info on how to nail operations in the holiday season.