February 2020 Platform Updates - Check Out What's Now Available
February 3, 2020
10

min read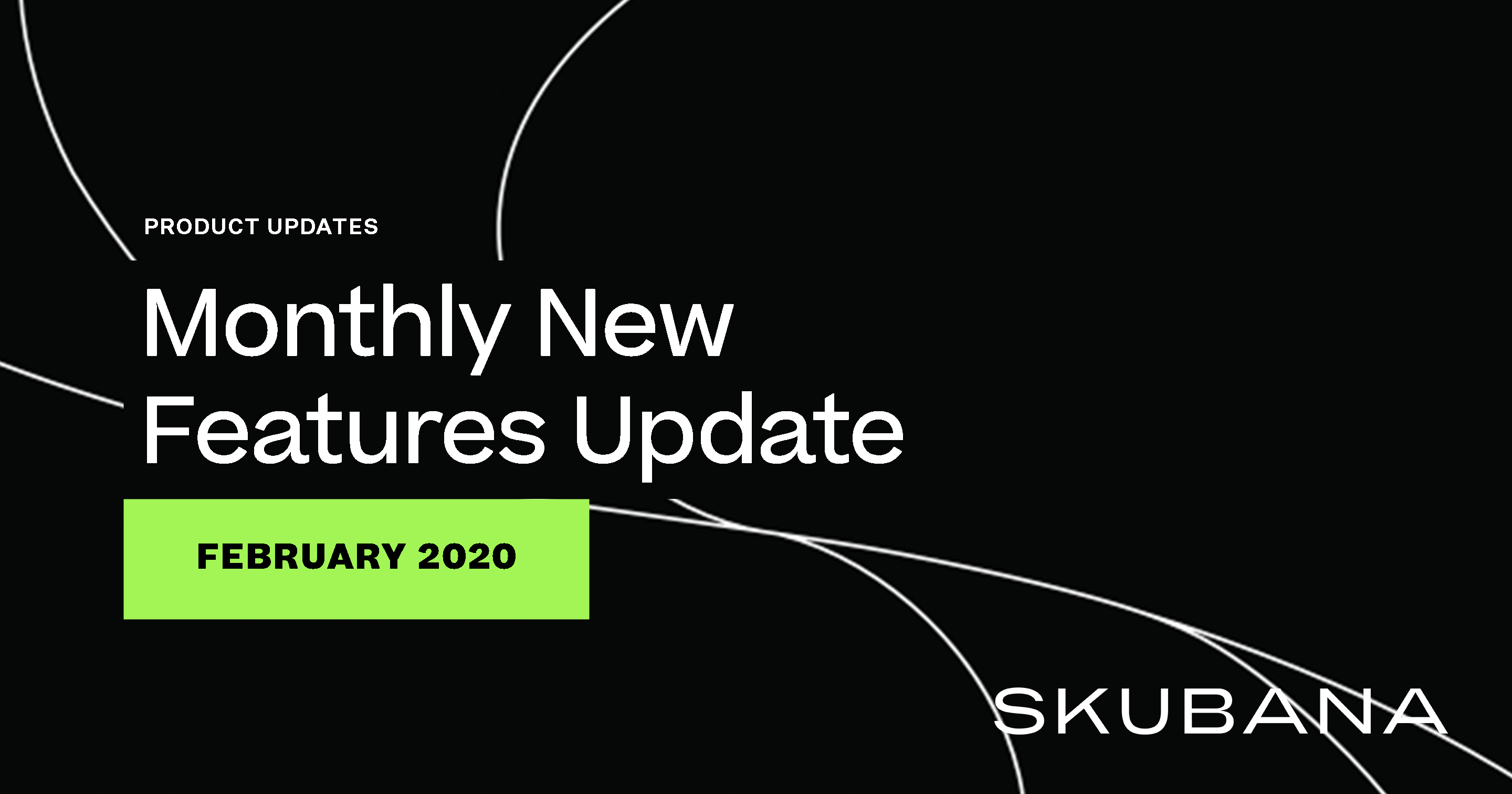 Welcome to the February Product Updates!
Here you'll find product news, new feature updates, and information on upcoming releases to help drive success, growth, and greater efficiency using the Skubana platform.
---
NEW FIELD ALERT:
Line-Item Discounts in UI and via API 🔌

You asked for it, and now it's finally here! Skubana now displays discount information on a SKU-by-SKU or line item basis. Discounts now appear in all areas of the platform that feature order details as well as via API connection.

How it works: When pulling order details, original unit value and discounts will appear in separate fields. Previously, discounts were shown on a complete order basis. This update allows users to apply item-specific discounts for more accurate COGs and revenue calculations.
---
NEW FIELD ALERT:
Receive Date is now available on POs, FBA Inbound Shipments, and Stock Transfers! 🗓️
Skubana has added a new field to indicate the Received Date on Purchase Orders, FBA Inbound Shipments, and Stock Transfer items. This Received Date field can be used when receiving both individual items as well as for Bulk Receive actions.

Key Takeaways: This update gives users more transparency and historical accuracy on POs and Stock Transfers - specifically for accounting purposes. For FBA shipments, the close date is shown for the shipment as a whole, whenever the shipment is received by Amazon and sent to our system.
---
NEW CORE PRODUCT CATEGORY:
Gift Card and Digital Product Differentiation 💳
Now users can differentiate digital products from physical products in their catalog by marking a product as "is Gift Card" or "is Digital."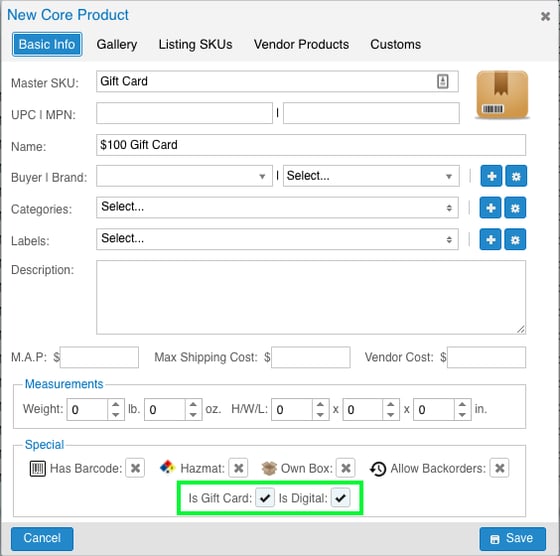 Key Takeaways: This is important for products that need to be treated differently for fulfillment and tax purposes, especially when order information is sent to Quickbooks Online via our QBO connector.
---
PICKLIST UPDATE:
Order Item Notes Can Be Added to Picklists 📝
Customers can now include order item notes on their picklists. Picklists can also be sorted by this new field as as with the existing picklist settings.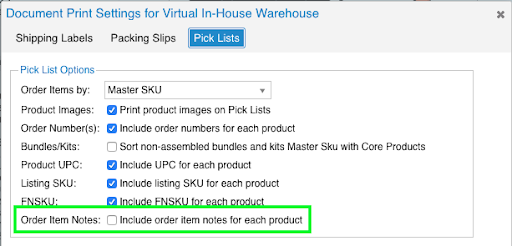 Key Takeaways: This is extremely helpful for brands that offer custom items, engravings, and customizable core components. With order item notes, warehouse staff can be given precise instructions on what to include in each box.
---
WAREHOUSE UPDATE:
Set Timezone on a Warehouse Basis ⏰
You can now set a timezone for warehouses under Basic Information.
Key Takeaways: The timezone will apply to Shipping Cutoff Times for an In-House Warehouse's Document Print Settings, this allows you to be more transparent with customers about estimated delivery dates.
---
SHIPPING PROVIDER UPDATE:
DHL Express is now available through direct integration! 📦
DHL Express offers shipping, tracking and courier delivery services through a direct integration with Skubana. Simply select "Add New Shipping Provider" and select DHL Express for international shipments.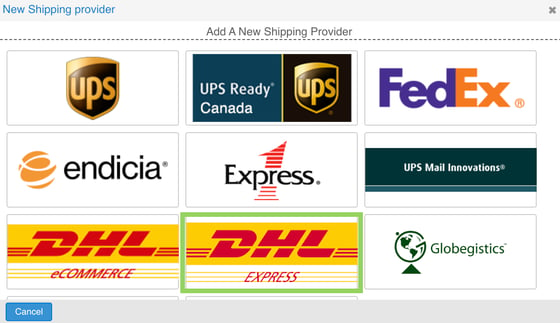 ---
SHIPPING PROVIDER UPDATE:
FedEx Compatible (ETD/Freight) ⚓
As a FedEx Partner we're always looking for ways to expand our offering to FedEx customers. This month we updated our integration to enhance functionality for FedEx Freight, better rate calculation, ETD, and more.
---
Have questions about your Skubana account?
Don't hesitate to contact us at support@skubana.com or reach out directly to your Account Manager.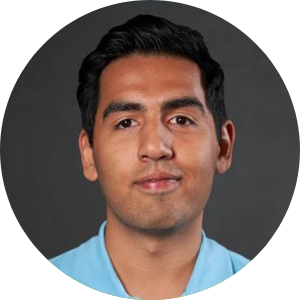 Written By
Abdullah Wali
Abdullah Wali is the Group Director of Customer Success at Skubana. Wali was one of Skubana's first employees and oversees account management, new customer implementations, and technology integrations. When he is not hard at work, Wali is playing with his dogs Mac and Maya.