February 2021 Platform Updates - Check Out What's Now Available
February 25, 2021
5

min read
Welcome to the February Feature Updates!

Here you'll find new feature updates, product news, and information on upcoming releases that will help drive success, growth, and greater efficiency for your business while using the Skubana platform.

Feel free to check out our previous feature updates here: January 2021; September/August 2020; July 2020; June 2020; May 2020; April 2020; March 2020; February 2020
At Skubana we want to allow you access to your data in an easy and efficient manner. Read on to learn about the new features we have built out which centralize around the theme of this newsletter - enhancements towards data control.
---
INVENTORY UPDATE:
Recent Stock History Export 📜
Our new Stock Edit History Export allows you to export out all of the inventory edit history over the last 6 months as well as what is in the Skubana UI for your SKUs per warehouse.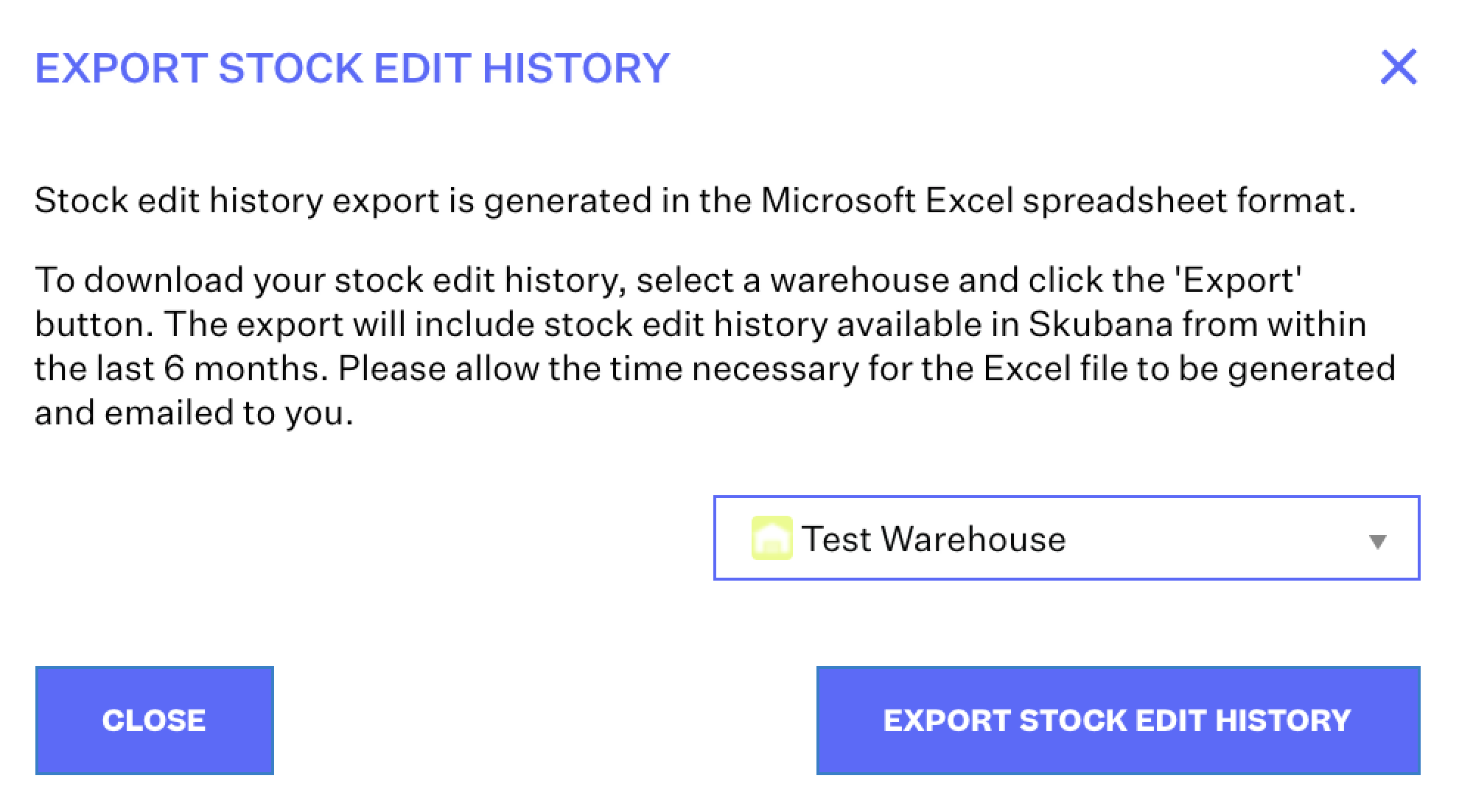 ---
Key Takeaways: As this feature allows you to more easily view data, you are now able to dive even deeper into any potential stock discrepancies and confirm accuracy with your inventory.
The export file that is generated will include data on which Master SKU was edited, when, by which user, at which location, what the exact edit action was, and the Edit Description. You can read more about it here!
---
ANALYTICS UPDATE:
Historical Orders Export 📂
Continuing with the theme of data accessibility, we have enabled the ability to export your Order records with no file size limitation. Our Historical Order Export will allow you to pull an unlimited amount of data into one singular file.

Key Takeaways: Any time you need to access data into over 5,000 rows (which is the current export limit in the Orders module), use the Historical Order Export feature in the Analytics module.
This feature is a CSV data export tool meant for large exports of historical data. Historical data exports differ from grid exports (i.e. Orders module exports) which are customizable exports for live data in Skubana. Order data retrieved via the Historical Order Export can be delayed for up to 24 hours, meaning that recent edits to orders will not be accounted for in your Historical Order Export filters and downloaded report.
Take a moment to read about it here!
NOTE: This feature is in beta, if you wish for it to be enabled contact your Account Manager or support@skubana.com / live chat.
---
RETURNS UPDATE:
RMA Created Date Search Parameter 📆
In our January 2021 newsletter we announced the RMA raw data export. To further enhance this feature, we have introduced a new search parameter, RMA Created Date, which allows you to search for RMAs based on the date they were created in Skubana.

Key Takeaways: Previously, results could be missing if queries were run against the Received Date, as not all RMAs have a Received Date. This new filter will ensure that unreceived RMAs are also accounted for in your search results for a certain date range.
Read about RMA exports here!
---
ANALYTICS UPDATE:
Improvements to Top & Worst Seller Reports 📊
Historically, our Top and Worst Seller reports in Analytics would show the units sold and revenue data based on the listing that was sold for the item. Now we have added a new view for "Master SKU" that will allow you to see units sold and revenue based on the Master SKU that was actually shipped in the order. So if you breakdown bundles into cores, or ship bundles/kits from their cores, this new view will provide more accurate information on what was shipped. The view you are currently used to seeing is now labeled as "Listing SKU" at the top of the report.


Key Takeaways: The Master SKU view will allow you to view the Units Sold/Revenue information for orders based on the actual products that were shipped (e.g. a bundle that was broken down into cores and shipped individually).
---
UI UPDATE:
UI Feedback Updates 💻
As you may already know, last month we introduced a new design to the Skubana UI. After sending a few feedback surveys and hearing your direct feedback, we are happy to let you know about all of the changes and updates we made.
After reviewing this list, if you have further feedback on the new UI, please submit it here. We take pride in having a strong feedback loop with you and any users from your company.
Changed the font to make it easier to read

Updated overall contrast of the UI (less bright)

Removed all instances of forced upper-case in grids

Replaced the neon green color with a teal color across all charts

Shortened the height of all grid rows by 6px to allow for more rows to be seen at a time in each grid

Increased the height of stock breakdown grid to allow for more stock locations to be seen at once

Fixed font sizing issues for order items

Fixed re-sizing issues when shrinking a browser window

Updated commercial & residential address icons

Fixed bug where labels were being named with tags, causing the page to break

Fixed bug where it was impossible to delete scheduled import time if the user scrolled within the modal

Removed icon from export button in bulk update for 3PL

Increased the width of date and age columns in orders grid to fit content without needing a resize

Switched font from Medium to Regular size in grids to reduce font boldness

Fixed colors in App Store

Fixed disabled state of input fields so they no longer look enabled

Fixed bug where tooltip + dialog combo would make buttons un-clickable

Fixed issue where warehouses were showing up in a single column in Settings

Fixed bug where warehouse drop-downs were not properly overflowing their card

Fixed "Rate" button hovering blocking pricing info

Decreasing the overall brightness of each page

Shading rows to more easily distinguish one from the next

Utilizing distinct colors to make it easier to spot orders and products needing your attention (Orders and Purchasing Modules)

Streamlining fonts and text formatting

Fixed the bulk update checkbox breaking UI when checked

Fixed text wrapping for date columns in history modals

Fixed black dot on left sidebar preventing user from switching filters in orders module
---
Have questions about your Skubana account? 🤔
Don't hesitate to contact us at support@skubana.com or reach out directly to your Account Manager.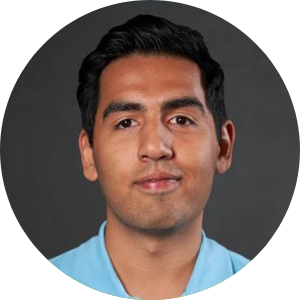 Written By
Abdullah Wali
Abdullah Wali is the Group Director of Customer Success at Skubana. Wali was one of Skubana's first employees and oversees account management, new customer implementations, and technology integrations. When he is not hard at work, Wali is playing with his dogs Mac and Maya.