June 2020 Platform Updates - Check Out What's Now Available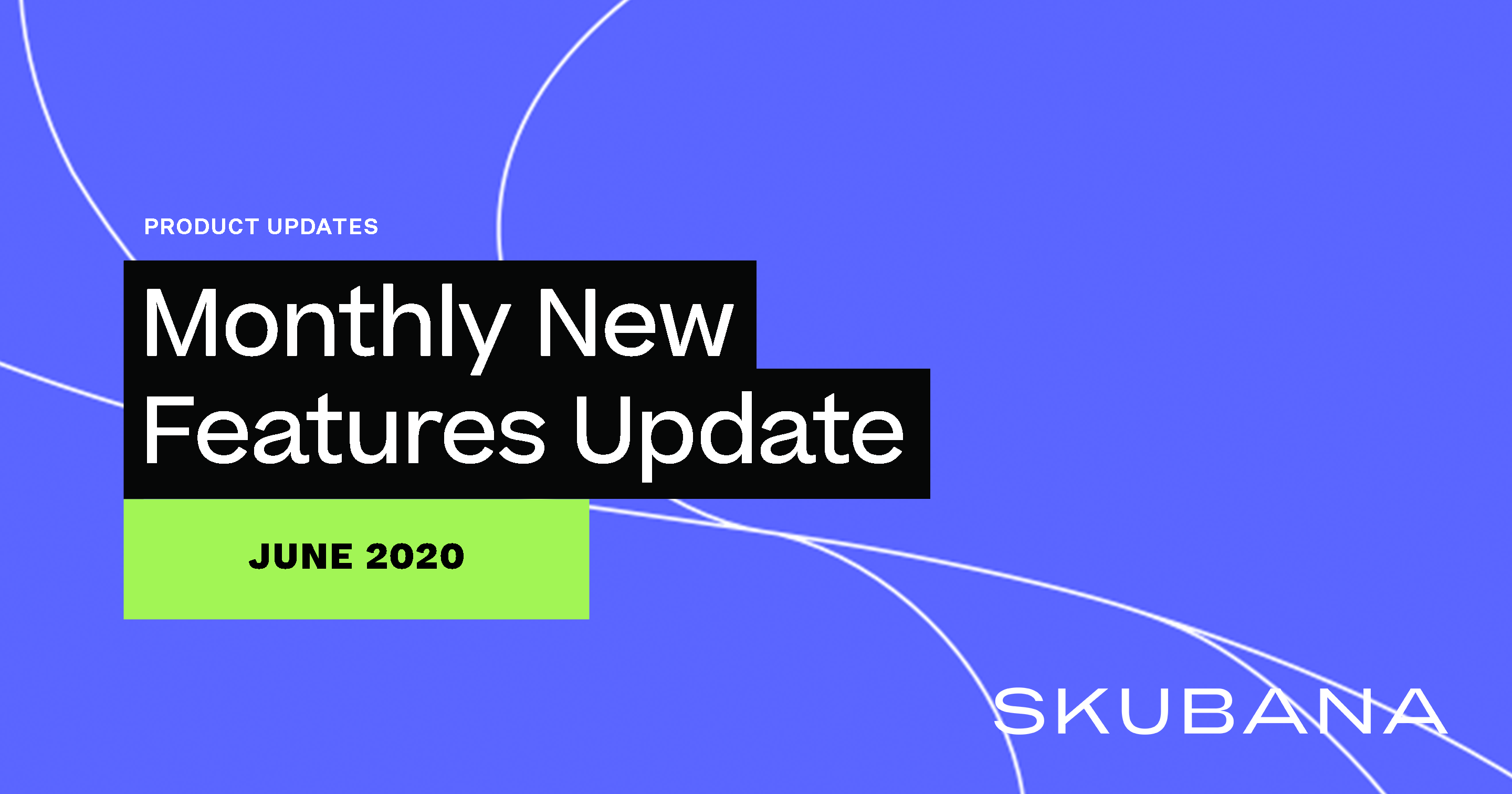 Welcome to the June Product Updates!
Here you'll find product news, new feature updates, and information on upcoming releases to help drive success, growth, and greater efficiency using the Skubana platform.
---
COMPANY UPDATE:
New Skubana Site 🌐
We're really excited to announce that Skubana.com has gotten a full makeover! If you haven't already, check it out.
You might see some familiar faces!
---
Partnership Network 👥
We're opening our partner network to all of our customers to help you find the solutions you need to run your business.
If you're interested in learning about how our partners can help, fill out this questionnaire and our Partnerships Team will be in touch.
---
ORDERBOT UPDATE:
Add Item Orderbot ➕
Last month we announced the ability to edit line items on Shopify orders. This feature allows you to add and remove SKUs from Shopify orders and adjust quantities. We've taken this to the next level by creating an orderbot action that will allow you to automatically add item(s) to an order based on the filters you choose.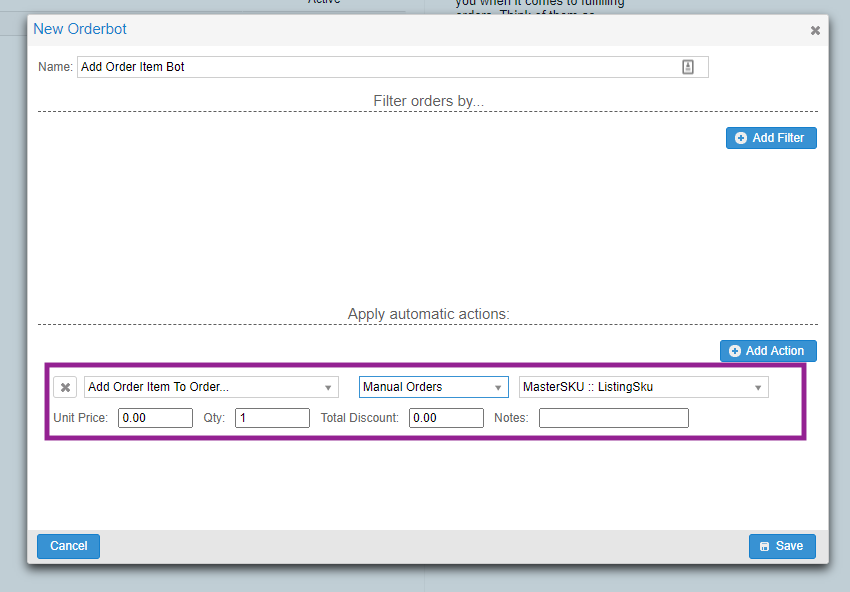 Key Takeaways: This orderbot action gives you the ability to support "Gift with Purchase" workflows, track custom packaging or inserts, and provides more flexibility to customize your orders!

Note: This orderbot can only be used on manual and Shopify orders at this time.
---
SHOPIFY UPDATE:
Capturing shipped status from Shopify ✅
Our new Shopify Fulfillment Webhook allows your unshipped Shopify orders to automatically close in Skubana when the original orders are fulfilled in Shopify, eliminating the need to mark them as shipped.


Key Takeaways: You'll be able to select the Skubana order statuses you want the webhook to apply to when configuring it. With this webhook enabled, Skubana will automatically fulfill open orders when they're fulfilled in Shopify.
This webhook also eliminates the need to manually reconcile shipped Shopify orders, saving time and improving efficiency. Contact our support team or your Account Manager to learn how to configure this webhook or read about it here!
---
SHOPIFY UPDATE:
Shopify Tag Capture 🏷️
Skubana now captures all tags associated with Shopify orders. These tags can be found in the "Channel Fields" tab in the order window. You'll also be able to see if the order is a Subscription Order or POS Order.

Additionally, we've added a new setting that's accessible from the Shopify integration window that once enabled will automatically convert Shopify tags into Skubana Order Labels.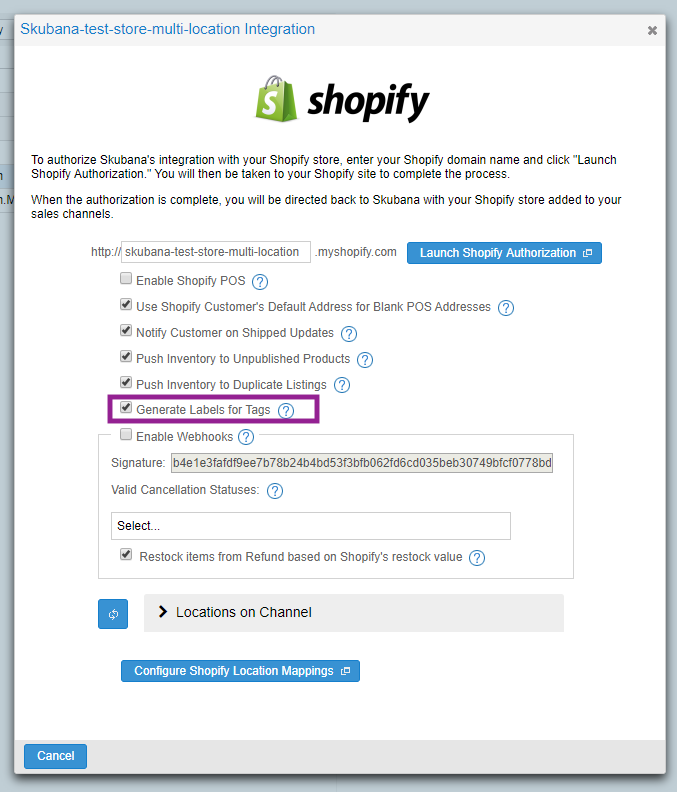 How it works: Once the setting in the Shopify integration window has been enabled, Skubana will begin generating order labels for the Shopify tags associated with each order. This setting does not need to be enabled in order to capture tags as Skubana will recognize them regardless and save them in the new "Channel Fields" tab for all of your Shopify orders. Learn more here!

---
ORDERBOT UPDATE:
Shopify Tags Orderbot! 🏷️
To piggyback off the update above, there is a new orderbot filter called "Shopify tags" that has a comparator for various "contains" values (for example: all contain, at least one contains, are all blank, etc.).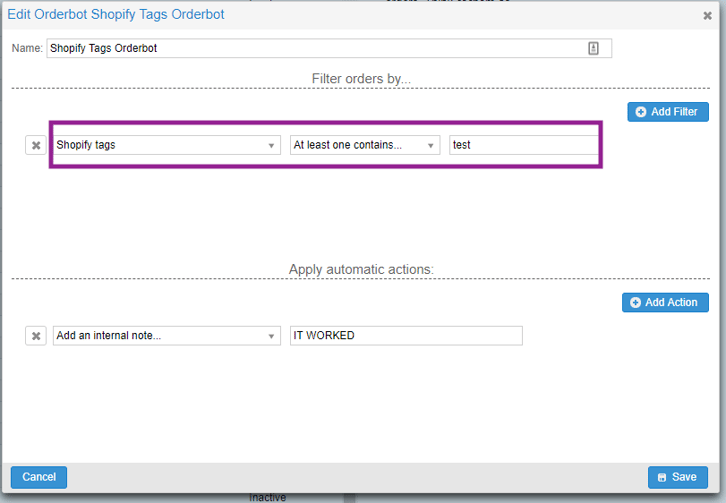 Key Takeaways: With this filter, you'll be able to target Shopify orders based on their specific tags and create some orderbot magic by leveraging the full library of actions!
---
PRODUCT MODULE UPDATE:
Custom Product Fields 📝
You now have the ability to add custom data fields to your products within the Products module. There is a new section in the Master SKU window called "Fields"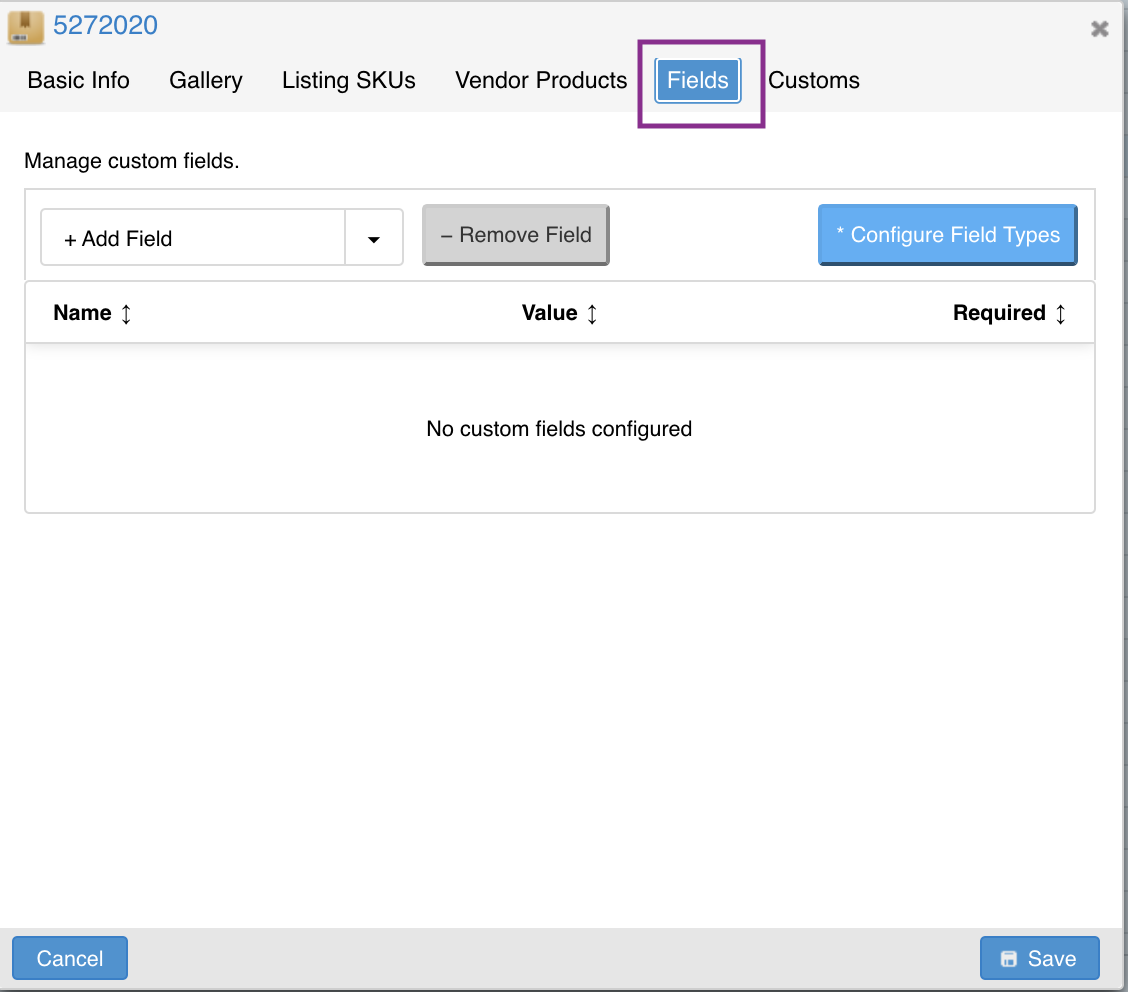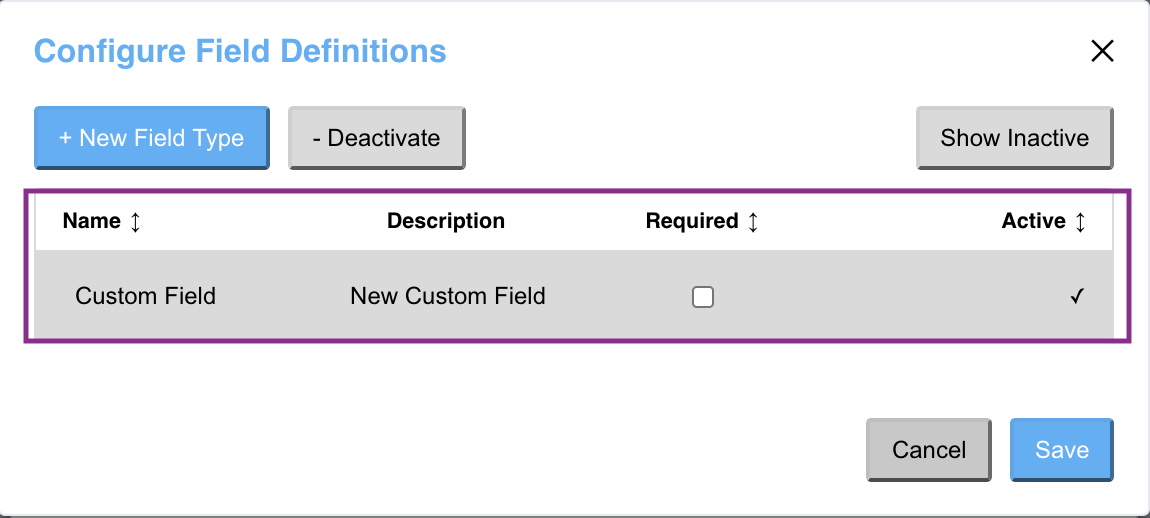 Key Takeaways: This functionality gives you the ability to customize your entire product catalog. If you have unique attributes or fields that you would like associated with your catalog, this is the feature for you!

---
INVENTORY UPDATE:
Reconciliation is Live! 🎉
A few months ago we launched our reconciliation feature as a beta release. This feature gives you the ability to assign inventory values to manually added or removed units. Reconciliation is now live for all users!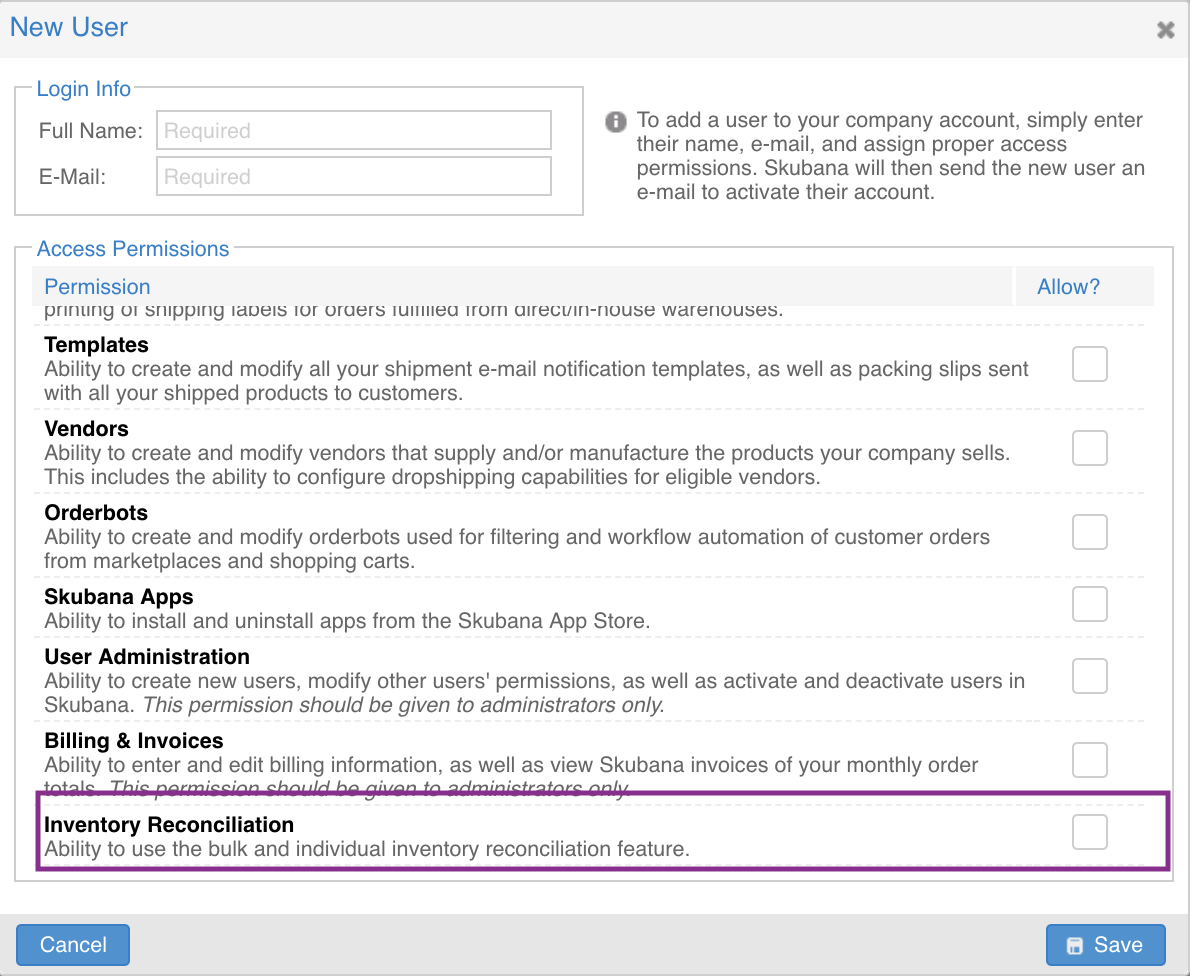 Key Takeaways: Located in the Inventory module, this feature allows you to reconcile units on a per SKU, per warehouse basis. Inventory Reconciliation allows you to take control of your inventory value, resulting in greater accuracy for data and reporting needs!
---
Have questions about your Skubana account?
Don't hesitate to contact us at support@skubana.com or reach out directly to your Account Manager.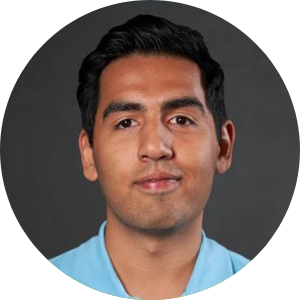 Written By
Abdullah Wali
Abdullah Wali is the Group Director of Customer Success at Skubana. Wali was one of Skubana's first employees and oversees account management, new customer implementations, and technology integrations. When he is not hard at work, Wali is playing with his dogs Mac and Maya.