March 2020 Platform Updates - Check Out What's Now Available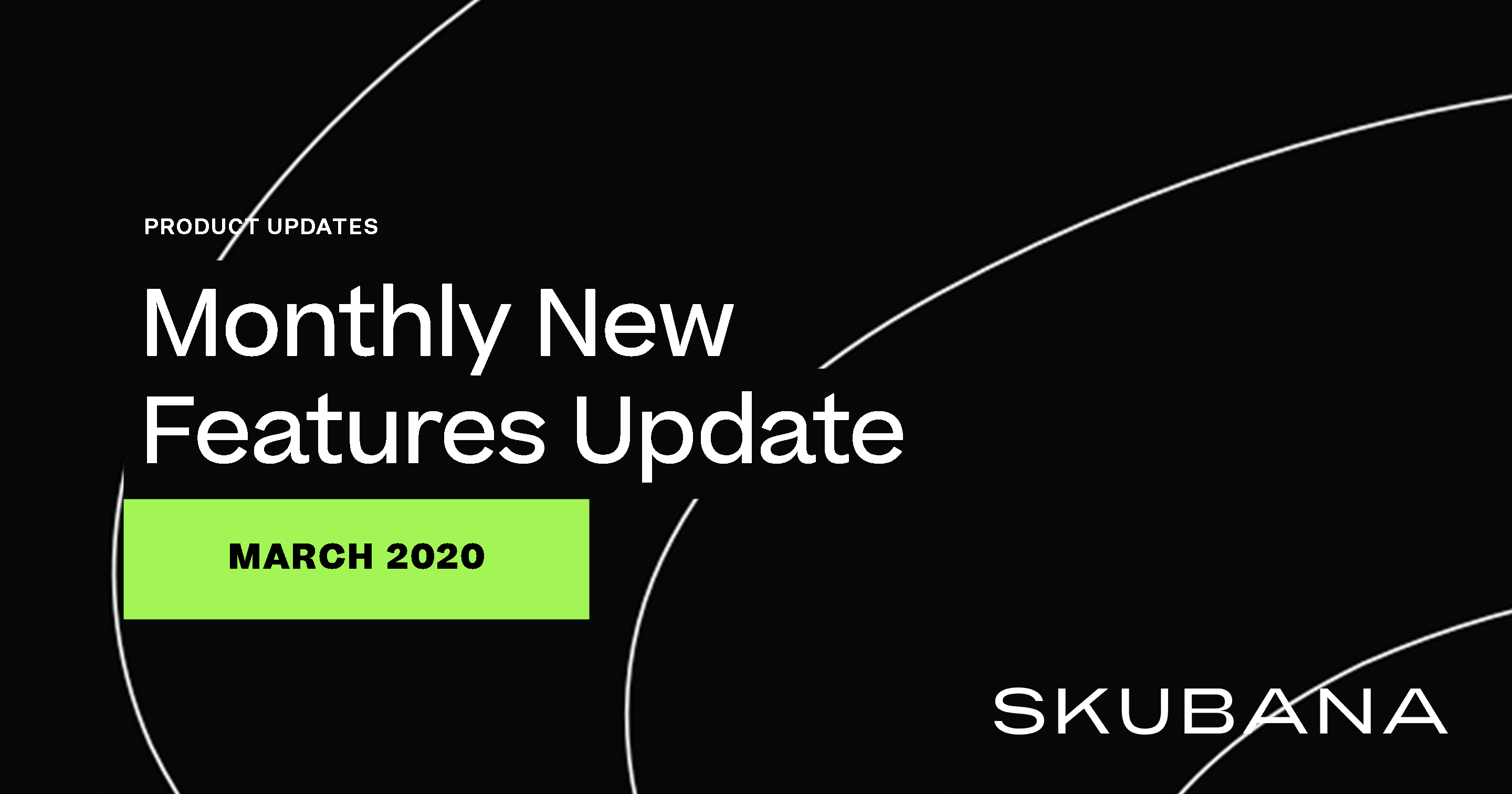 Welcome to the March Product Updates!
Here you'll find product news, new feature updates, and information on upcoming releases to help drive success, growth, and greater efficiency using the Skubana platform.
---
SHOPIFY UPDATE:
Shopify Locations Support 📍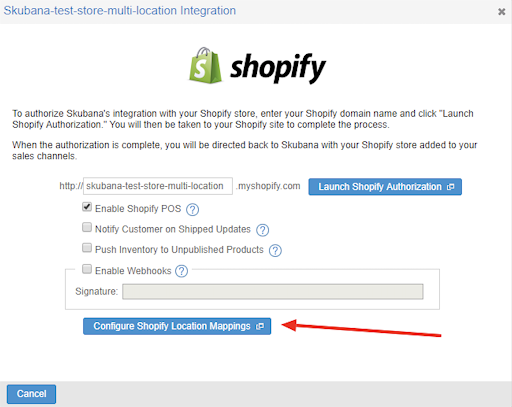 Skubana now supports pushing inventory to Shopify locations. This new feature provides greater control over your inventory by allowing you to choose how it's allocated across Shopify locations. Pushing inventory to virtual and point-of-sale Shopify locations is also possible with this update.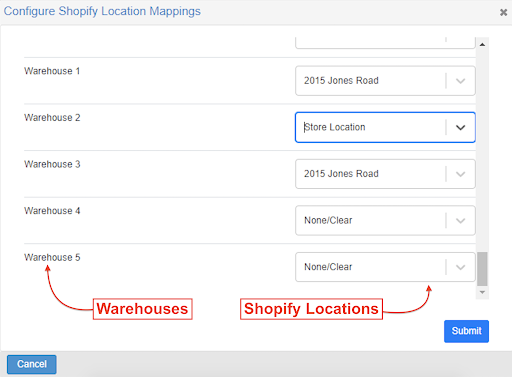 How it works: Once locations have been created in your Shopify account, you'll be able to log in to Skubana and map your warehouses to your Shopify locations. If multiple warehouses are mapped to the same location, Skubana will combine the inventory at those warehouses and push the total amount to the specified location.
---
ORDERBOT UPDATE:
Orderbot Hierarchy! 🤖
With orderbot hierarchy, you'll now be able to decide the order in which your Orderbots will be applied to incoming orders by determining the "rank" for each one. This will now give you a waterfall effect with your Orderbots!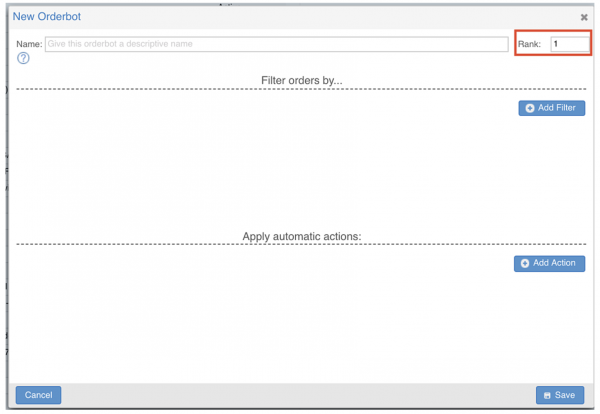 Key Takeaways: Orderbot rankings are applied in ascending order and orderbots within the same ranking will be applied at the same time, which means that orderbots in rank 1 will be applied first, orderbots in rank 2 will be applied second, and so on.
If you decide that you don't want to set up an orderbot hierarchy, keeping all of your orderbots in rank 1 will maintain the previous functionality of all orderbots being applied at the same time.
---
SHOPIFY UPDATE:
Capturing cancellations from Shopify ❌
When orders are canceled in Shopify, our new cancellation webhook will update Shopify orders that were previously imported into Skubana by automatically canceling them.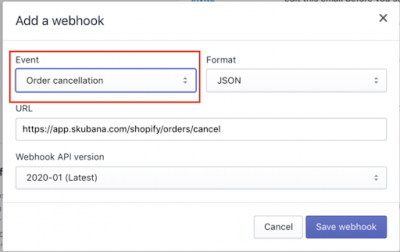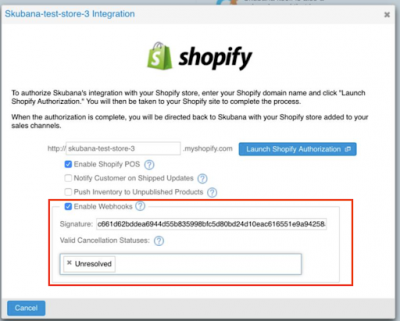 Key Takeaways: When configuring this webhook, you'll be able to select the statuses that will prompt Skubana to automatically cancel orders once they're cancelled in Shopify. This will now eliminate the need to monitor Shopify to catch cancelled orders before they're fulfilled, saving time and improving efficiency.
Contact our support team or your account manager to learn how to configure this webhook.
---
COGS UPDATE:
Inventory Reconciliation 🗃️
You now have the ability to assign inventory values to units that were manually added or removed with Skubana's new Inventory Reconciliation feature.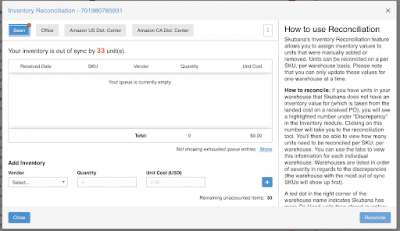 Key Takeaways: Located in the Inventory module, this feature allows you to reconcile units on a per SKU, per warehouse basis. Inventory Reconciliation allows you to take control of your inventory value, resulting in greater accuracy for data and reporting needs!
---
PURCHASE ORDER UPDATE:
Custom Purchase Order Numbers 📑
You can now set a custom purchase order number for your POs!


Key Takeaways: We've added a new field to the POs module called "Custom PO Number". The custom PO number is also searchable from the search tool in the POs module. You'll also be able to include it on your PO templates and see it when exporting POs from Skubana.
---
SHIPPING UPDATE:
Add Carrier Fee with external shipments 🚚
When marking orders as shipped in Skubana, you now have the ability to enter the carrier fee.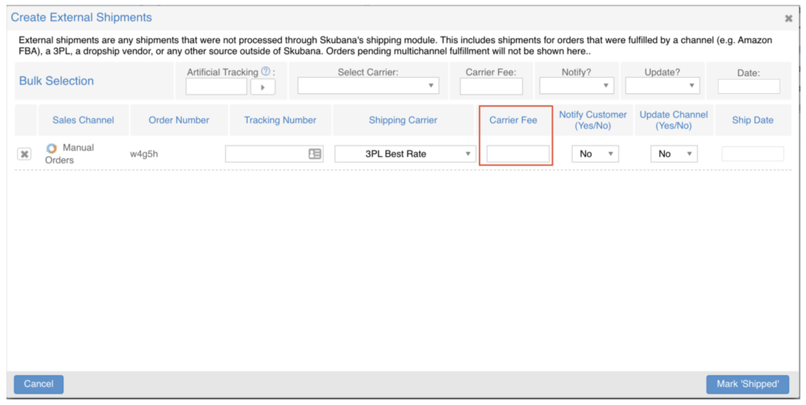 Key Takeaways: Adding carrier fees for external shipments means greater accuracy in profitability reporting for orders that were not shipped directly through Skubana. You'll also be able to enter the carrier fee when importing external shipments via spreadsheet as well.
---
ORDERBOT UPDATE:
POS flag for orders and Orderbots 🤖
Good news point-of-sale sellers! Skubana will now be able to differentiate Shopify POS orders from online orders and orderbot actions can now be assigned to Shopify POS orders using the "Order is a POS order" filter.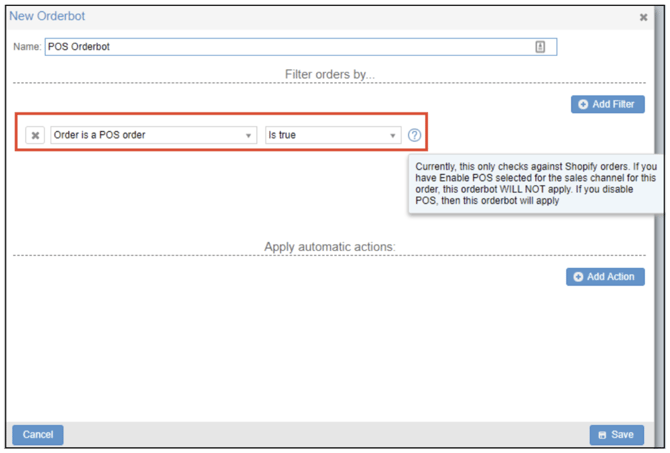 Key Takeaways: You'll now be able to send Shopify POS orders to the warehouse of your choice and take control of the order status (instead of the order automatically going to "Shipped" status) or apply any of the other orderbot actions as well.
Note: At moment, the POS flag and orderbot filter only applies to Shopify orders. The POS flag and orderbot filter is only available if you do not have "Enable POS" configured for your Shopify integration. If you have "Enable POS" configured, this orderbot filter WILL NOT apply.
---
ORDERBOT UPDATE:
Orderbot Filter: Order Item Notes ✏️
Last month, we introduced the ability to capture and add order item notes to orders. This month, we're adding a new orderbot filter that allows you to search for specific text within order item notes and leverage any of our existing orderbot actions.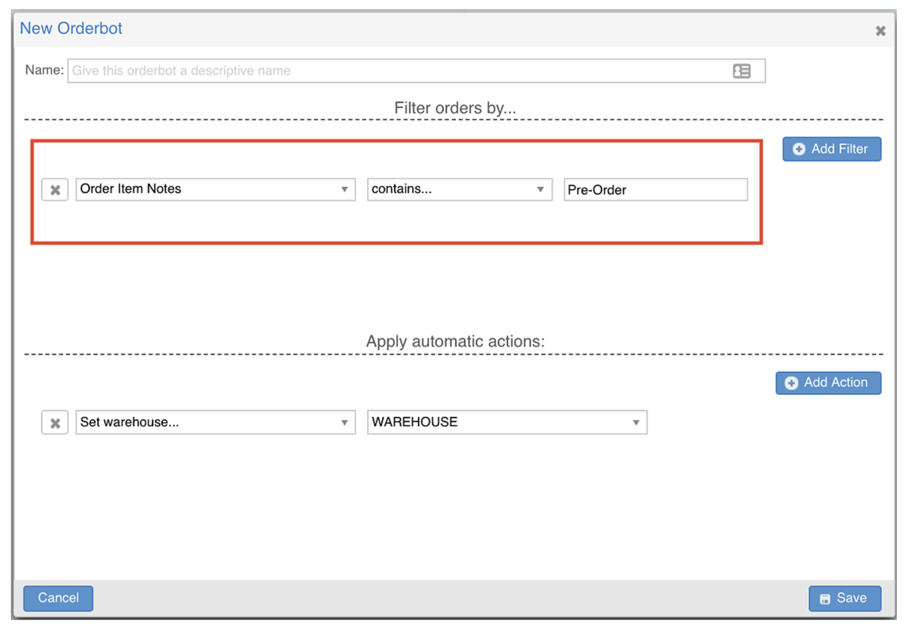 Key Takeaways: Now, for example, you can filter by "if order item note contains pre-order", apply the action "hold order for 10 days". Another example would be filtering by "if order item note equals 'backorder', apply action "split order by available stock".
---
INFRASTRUCTURE UPDATE:
Downloading Amazon orders at the speed of light 💫
We've increased the speed for downloading orders from Amazon sales channels so your Amazon orders will populate in Skubana at a faster rate than ever before!
---
Have questions about your Skubana account?
Don't hesitate to contact us at support@skubana.com or reach out directly to your Account Manager.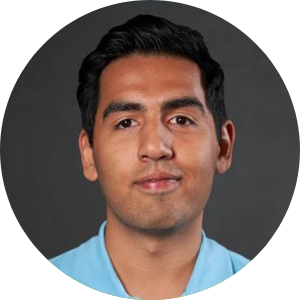 Written By
Abdullah Wali
Abdullah Wali is the Group Director of Customer Success at Skubana. Wali was one of Skubana's first employees and oversees account management, new customer implementations, and technology integrations. When he is not hard at work, Wali is playing with his dogs Mac and Maya.