September 2020 Platform Updates - Check Out What's Now Available
September 1, 2020
5

min read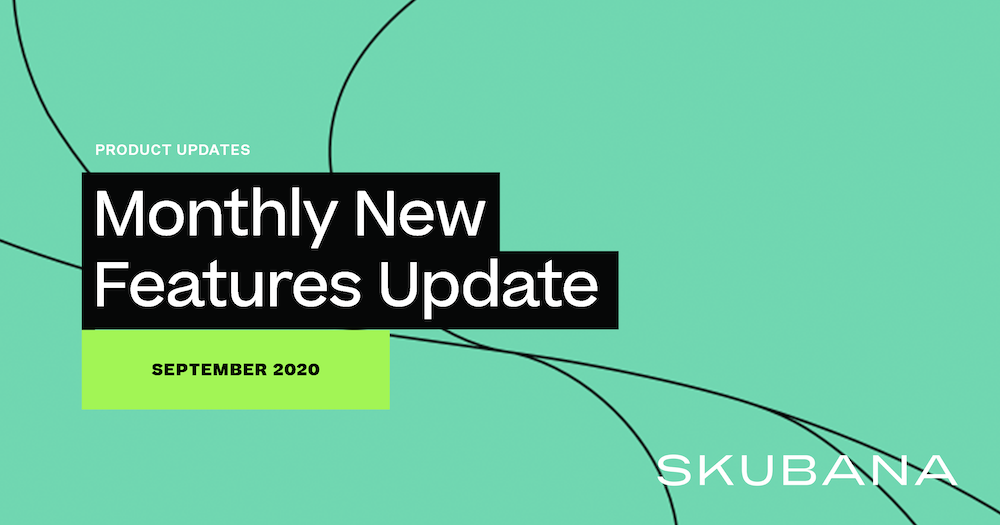 Welcome to the September Product Updates!
Here you'll find product news, new feature updates, and information on upcoming releases that will help drive success, growth, and greater efficiency for your business while using the Skubana platform.
---
SHOPIFY UPDATE:
Shopify Email Cancellation Support 📬
When cancelling an order in Skubana, you will now have the ability to direct Shopify to send a cancellation email.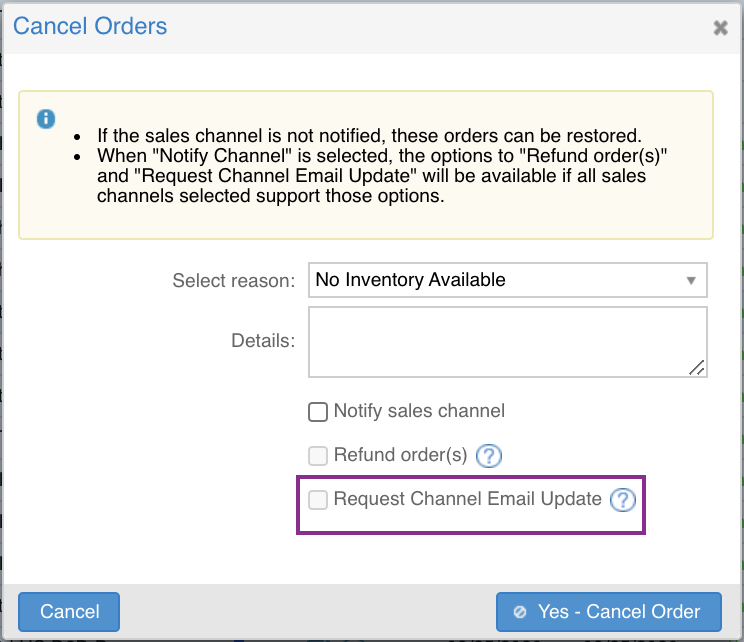 Key Takeaways: When a Shopify order is cancelled in Skubana and the "Request Channel Email Update" option is selected, Skubana will notify Shopify to send a cancellation email to the buyer.

Save time and effort with this automation! Skubana will directly communicate to Shopify to help facilitate the communication with your buyers when their orders are cancelled.
---

ORDERBOT UPDATE:
Mark As Shipped Orderbot Action 🚀
We have introduced a new orderbot that will mark orders as shipped based on your specific filters.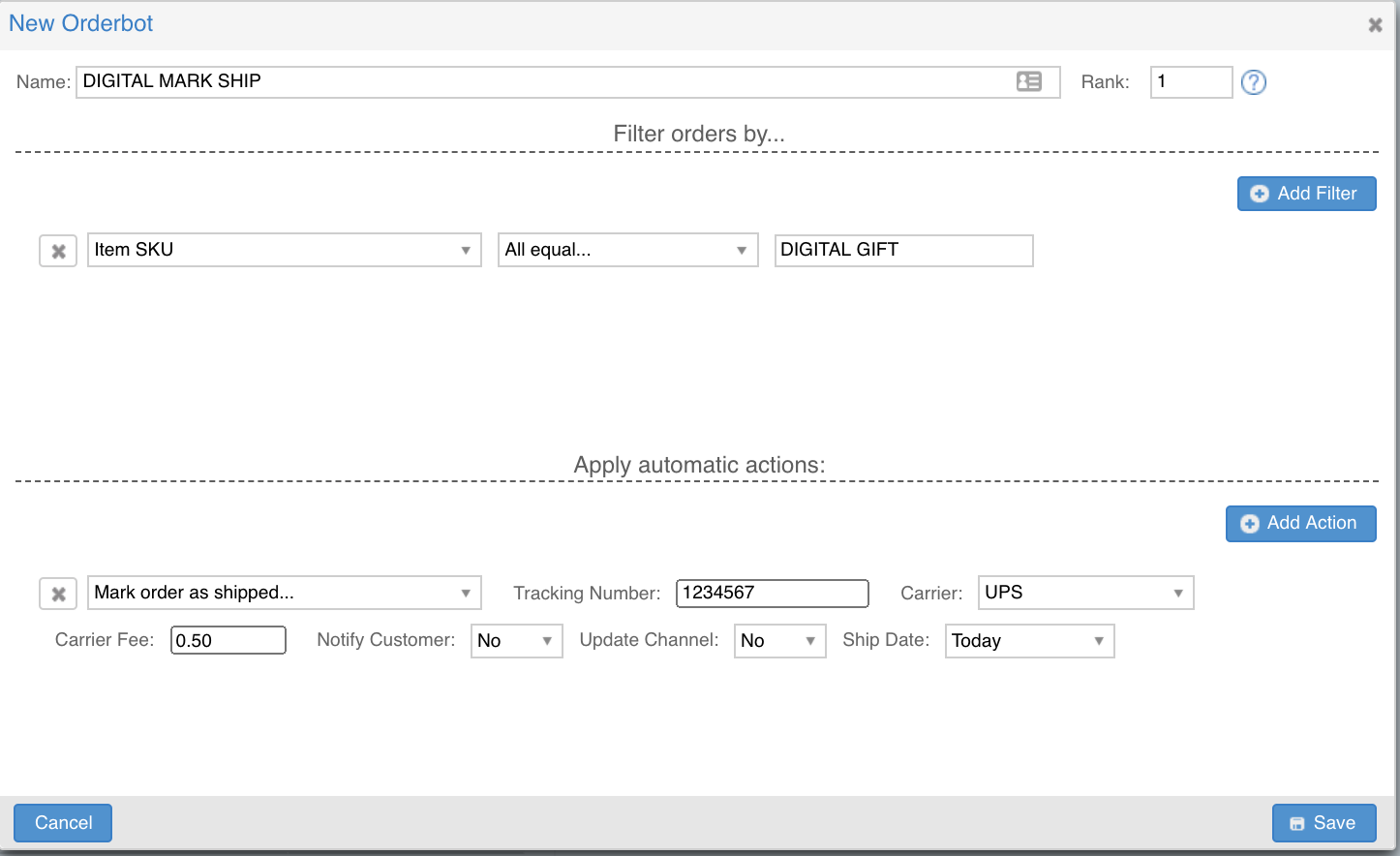 Key Takeaways: This orderbot will essentially accomplish the same action as the manual option to Mark an order as Shipped and the bulk option to Import External Shipments, only it will apply at the time of order creation and it will save you and your team time by automating these actions.

You'll be able to save your CS team time by having Skubana automatically close orders out that do not need to be fulfilled. The example in the screenshot above will especially be useful for orders that are digital purchases or gift cards!

Interested about this feature? Read about it here!

---

ORDERBOT UPDATE:
Scan for Blank Address Data Filter 🔍
We have introduced a sub-filter to scan for orders that have blank data entries in specific "Ship to" fields on orders.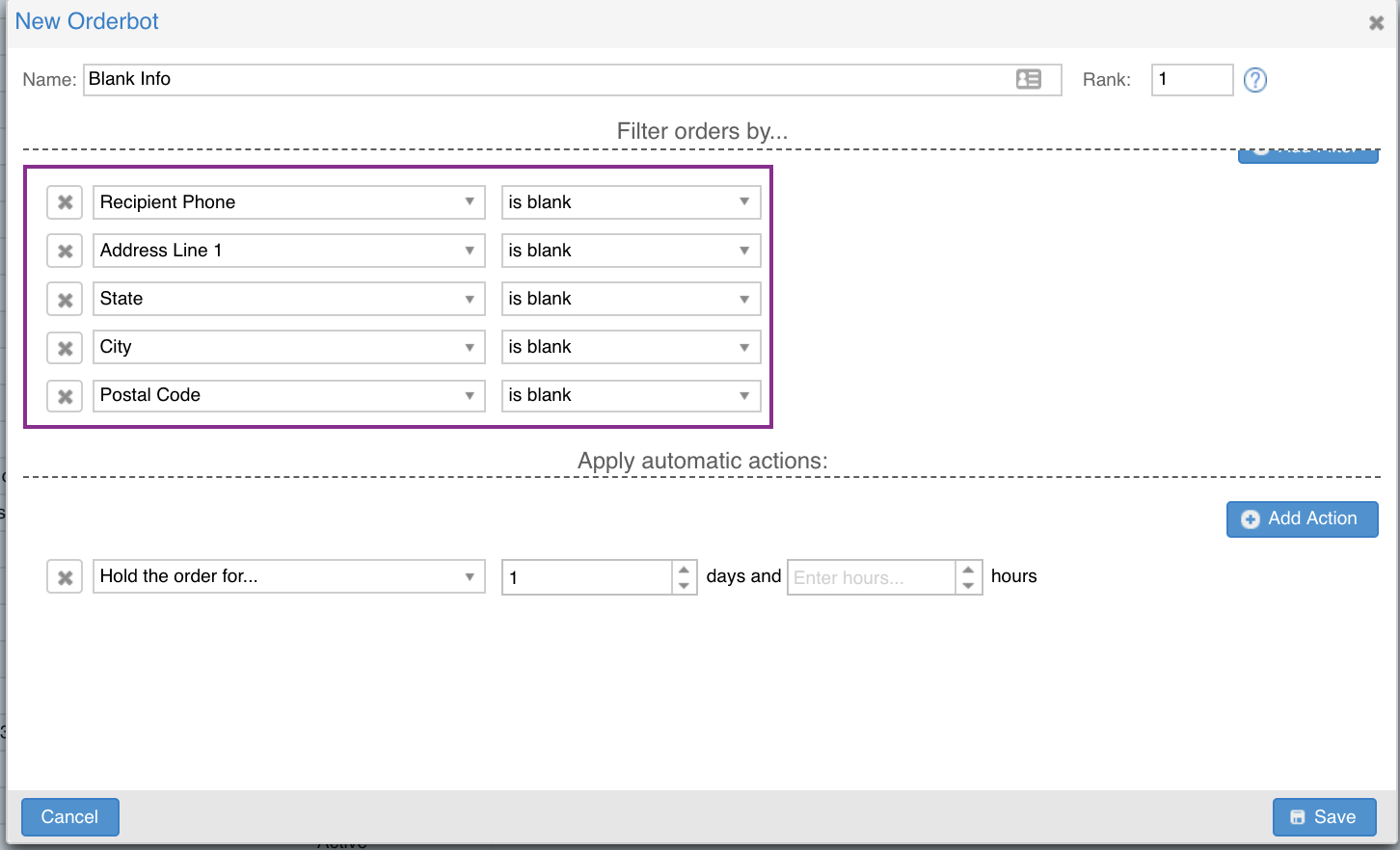 Key Takeaways: You can now use automation to track for invalid data entry when it comes to the shipping information of your sales orders. With the ability to filter blank "ship to" information, you can leverage our arsenal of orderbot actions, such as holding the order.

Additionally as you keep reading this newsletter you will see our new orderbot actions to populate "ship to" info, which will pair perfectly along with this filter.
---
ORDERBOT UPDATE:
Autofill "Ship to" Info Orderbot Action ✏️
Another orderbot action! Skubana now gives you the ability to auto populate or replace customer information for your orders based on your filter criteria. This orderbot action works seamlessly with the new blank filters options mentioned earlier.


Key Takeaways: This orderbot will essentially automate the manual option to edit an unshipped order's information in the Orders Module - only it will apply during order creation and will save you and your team time!

The following fields can now be autofilled or replaced:

Address Line 1
Address Line 2
Address Line 3
Ship city
Ship state/province
Ship zip
Ship country
Ship phone
Ship email
Ship to name
Ship to Company

Learn more here!
---
INVENTORY UPDATE:

Unpack Bundles Received from a P.O. 📦
In our May 2020 newsletter we announced a new beta feature which gave you the ability to disassemble pre-packaged kits while preserving each component's inventory value, and ultimately COGS value! This feature originally only worked for bundles received from a stock transfer from another warehouse but it has now been extended to support bundles received directly from a purchase order!

Key Takeaways: Historically, Skubana has not been able to support disassembling bundles or kits into its core components when purchased as a pre-bundle or pre-kit from the vendor. As such, everything needed to be purchased at the component level. With the improvement to this feature, you will be able to buy bundles and kits already pre-built directly from your vendor and break them down into their individual components in Skubana so they can be sold as singles or components of a bundle or kit!

NOTE: If you disassemble a bundle or kit directly received from a purchase order, you must leverage our reconciliation tool to rectify the cost adjustments with the individual components.

NOTE: This feature is in BETA. If interested, please contact our Support Team or your Account Manager to get this enabled for your account.
---
PURCHASE ORDER UPDATE:
Bulk Update Purchase Order Delivery Date 📆
Within Skubana's purchase order module, you are now able to bulk update the delivery date of a purchase order!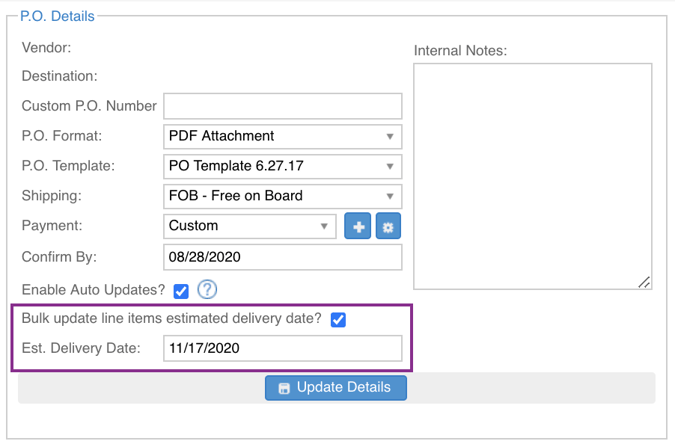 Key Takeaways: Previously, there was no way to update the main delivery date on a purchase order without going through each line item and updating the dates individually. You will now save precious time with this easy to use update!

This feature is found under the "Details" tab for the specific purchase order you have selected. For more info, check out our guide on how to create the perfect purchase order template.
---
ORDERS UPDATE:
Print Packings Slip from Pending Fulfillment 🖨️
We have now added the ability to print packing slips from the "Pending Fulfillment" status in the orders module.

Key Takeaways: No need to push orders back to "Awaiting 3PL Export" if you missed your opportunity to print the packing slips. This new update will save you the headache and time of trying figure out how to get an order to move back to pending. You will now have direct access to print your packing slips even if your warehouse has the order.
---
Have questions about your Skubana account?
Don't hesitate to contact us at support@skubana.com or reach out directly to your Account Manager.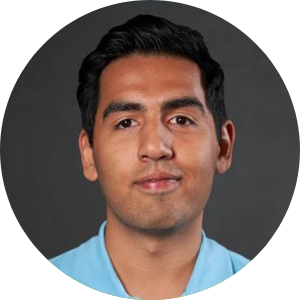 Written By
Abdullah Wali
Abdullah Wali is the Group Director of Customer Success at Skubana. Wali was one of Skubana's first employees and oversees account management, new customer implementations, and technology integrations. When he is not hard at work, Wali is playing with his dogs Mac and Maya.