Bulletproof Your Business: How to Protect Jet Listings
While Amazon has private labelers, WalMart has Jet.com, it's largest competitor to date. As this marketplace continues to evolve, it is emerging as a channel to be reckoned with by adding more and more products to its megastore.
Jet.com has been on an acquisition spree for the last year or so. To start off, it has bought Zappos' competitor ShoeBuy and outdoor apparel retailer Moosejaw. It made headlines again by acquiring ModCloth, a 15-year old online retailer best known for its vintage-inspired clothing. This new addition to the Jet.com family will boost sales and attract more buyers. With all the new developments, Jet.com has been an attractive channel for many sellers and, unfortunately, hijackers too.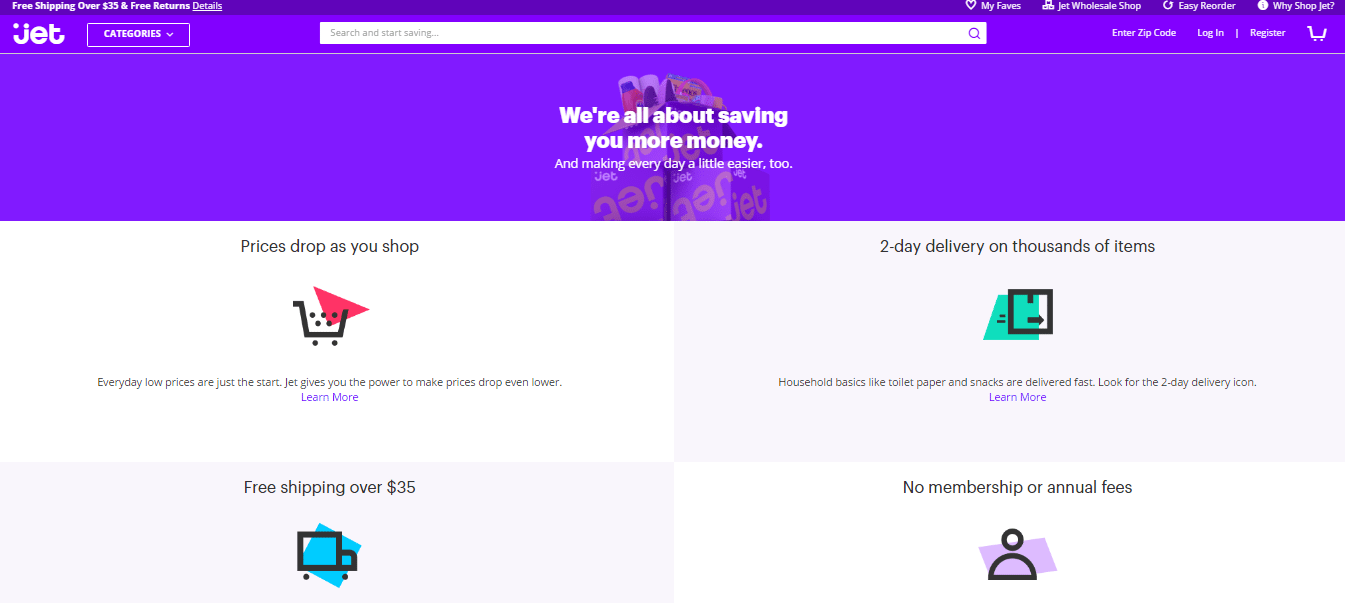 We'll show you a few ways to protect Jet listings, but first, let's take a look at how listings work for Jet.com.
How do listings work on Jet.com?
In an effort to ensure a streamlined experience for members, Jet's catalog is tightly controlled and designed to only have one master listing for a given unique product.
This is different than Amazon's ASIN (Amazon Standard Item Number) system which frequently divides, producing duplicate and editable listings with incorrect data. It's also different from eBay's listing system, which produces unique listings provided and controlled by individual sellers, resulting in many listings for the same underlying product. These duplicates are the reason why Amazon listings are easier to hijack.
Listings on Jet.com are maintained by Jet. If a product does not yet exist on Jet.com, the retailer has to submit a unique product identifier along with required attributes to initiate a review process by the category team for that product. Although this process can take a few weeks or even months to complete, it also ensures that the listing has the proper images, description, and product catalogue data before going live, providing a streamlined experience for Jet members.
While it seems that Jet.com has stricter rules compared to Amazon, it still isn't immune to copycats and hijackers alike. So let's go over a few tips on how to beat them down and prevent them from coming back!
How to protect Jet listings
Keep an eye on it
We always hear that prevention is better than cure - and we couldn't have said it any better. While we have ways of battling the prevalent hijackers in the e-commerce world, it would be better if we could prevent them in the first place or stop them early.
Whether you're selling on Amazon or Jet.com, go through your sales channels and find out whether there are any copycats lurking around. Better yet, observe how your products are doing--if you notice any sudden, drastic changes in sales or other metrics, it's a good indicator that something is up.
Next, find out who they are so you'll know who you're dealing with. Please take note that even if they hide the seller name during the ordering process, we have seen brand owners contact Jet and successfully obtain the identity and contact information of all retailers selling their products on Jet.com.
Nothing beats branding
On Amazon, almost anyone can sell anything as long as they have it in stock. However, Jet states that "All Retail Partners should be authorized to sell the products that they list on the Jet Marketplace." It's one of the biggest advantages Jet has over Amazon, where the Amazon marketplace has unwittingly produced an industry of consumers engaging in "retail arbitrage" - buying products cheap and reselling them on Amazon for a profit.
While Jet.com clearly doesn't have a brand registry like Amazon's, it's rigid review process is designed to only have one listing for a unique given product. Jet is careful about eliminating copycats, so a brand name and image featured prominently in your product photos makes it much harder for hijackers to pass off phony duplicates.
Finally, consider filing for copyright or trademark protection in whichever country you intend to sell your products. This way, in addition to pursuing the hijackers under Jet.com's terms of service, you'll also have legal options. Even if you don't go all out and hire a lawyer to send a cease and desist, sending a serious letter or email yourself quoting the laws that are being violated by the hijacker is often enough to deter them for good.
Differentiate your products
Branding your products is not the only way for them to stand out. You can also offer something completely unique in your listing that is not readily available elsewhere or mass produced on Alibaba.
Try adding some personalized packaging, or bundle your products for added value. If you're selling vacuum filters, you can add a cleaning pad as a freebie. The key here is to reduce the chances of getting hijacked, because now the copycat has to source 2 completely different items to copy exactly what you have.
You can attract more customers with Jet's unique pricing strategy, and adding more value to your products can be a win-win tactic for all. A little bit of extra work will save you time and spare you from headaches in the long run.
Build a good relationship with your supplier
During the first year of building Crucial Vacuum, I started reaching out to my suppliers in China even before other sellers knew about it. I even mentioned it in my book, "Cheaper, Easier and Direct" and call it the "manufacturing holy land" since our goal is to be as close to the manufacturer as possible to get the best price, that is DIRECT.
Let's face it. The majority of items sold in Jet.com or Amazon can be easily copied by sourcing from, China because most of the goods sold in the US are produced there in the first place.
So why is this important? By strengthening your business relationships, your suppliers will be more likely to warn you of any possible hijackers lurking. They might get offers to manufacture the same products as yours, but if you were able to build strong relationships with those suppliers, they may be willing to forfeit the sale and warn you.
Don't expect this level of loyalty within your first few orders. It can take months or years to build such a strong connection with a supplier, but it's clearly worth the investment.
Additional resources
Jet.com is undeniably unstoppable when it comes to adding more weapons to its arsenal. It's no wonder it is quickly catching up with Amazon, with newly acquired brands that add more spice to the shopping experience. As a seller, the opportunities are endless and we hope that with these suggestions, you'll be able to protect your Jet.com listings too.
If you want to learn more about how to start selling on Jet, check out our ultimate Jet.com integration guide to manage orders, inventory, and profit. Adding Jet.com to your sales channels can increase your product's exposure and gain numerous sales for your company.
You don't want to put all your eggs in one basket, which is why it is crucial to also expand and diversify your sales channels - especially if you have software that can help you synchronize everything into one platform. Check out how we integrate Skubana with Jet.com.
We've got you all covered, so what are you waiting for? Try listing your products on Jet.com and let us know how it goes!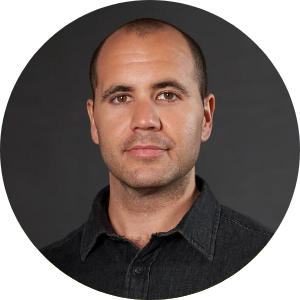 Written By
Chad Rubin
Chad Rubin is the co-founder and chief executive officer of Skubana, a multichannel e-commerce software the enables brands to unlock growth by unifying their back-office operations.