Top 3 Things to Measure When You Invest In Referral Marketing
September 27, 2017
4

min read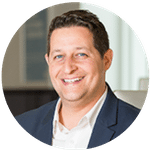 This is a guest blog post by Jeff Epstein, Founder and CEO of Ambassador. Ambassador relationship marketing software streamlines all your word-of-mouth marketing efforts — via influencers, affiliates, referrals, recommendations, rewards, NPS®, etc. — on one easy-to-use platform. Learn more here.
In a 2016 Nielsen Harris Poll conducted on behalf of Ambassador, 67% of Americans said they're at least a little more likely to purchase a product after a friend or family member shared it via social media, email, or text message. Further, across a variety of industries, 92% of 18-to-34 year-olds say they seek recommendations from friends and family when considering a product purchase.
For marketers, those are pretty compelling numbers.
That said, for referrals to consistently deliver bottom-line results, they must be woven into who you are and how you operate. Without structure and commitment, you're largely hoping that good things happen and that customers stay loyal and inherently know to refer their friends and colleagues to your business.
That might happen. Easily, if you're Amazon. Or it might not. Banking on customers to refer you without any clear incentive to do so is a risky proposition. The far better option is to approach referral marketing just as you would any other high-value customer acquisition channel — investing in process and technology, and incorporating it into every aspect of your marketing strategy.
[bctt tweet="Here's how you should measure and optimize your #ecommerce referral marketing" username="skubana_erp"]
When you take that approach, you'll see the referral floodgates open.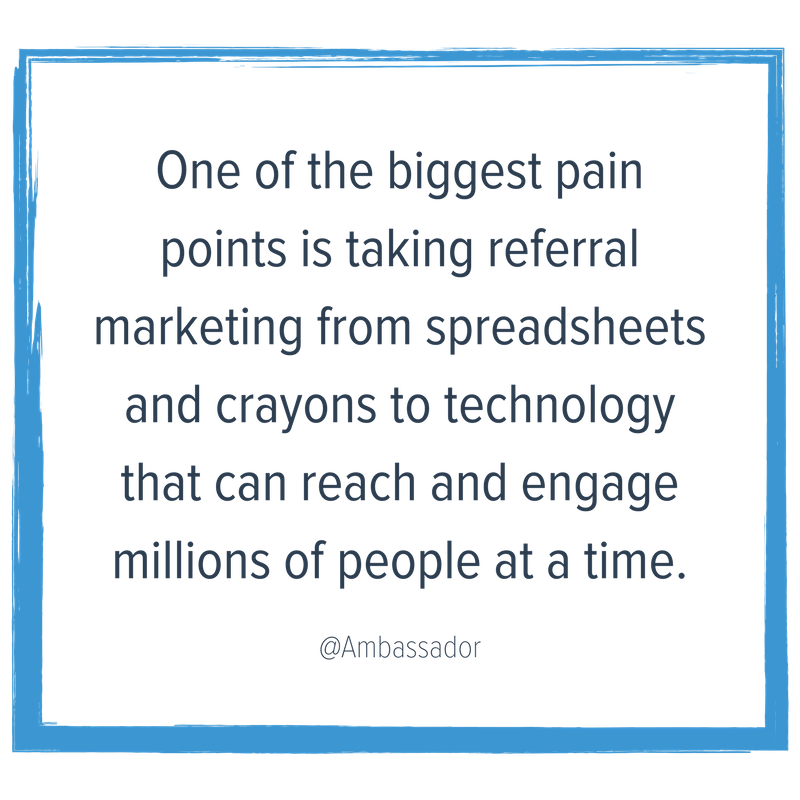 So, How do You Measure and Optimize a Successful Referral Program?
Okay so you've built an incentive structure and launched your referral marketing program, and you're starting to see a steady stream of referrals pour in. Congrats, that's awesome! Unless, of course, you're not prepared to track and manage referral activity, measure results in real-time, and actually deliver the incentives you promised.
Quite frankly, this is where many referral marketing programs fall apart or have difficulty scaling. Without the right systems in place, tracking and rewarding referrals can be a nightmare. Without a clear approach to measurement and optimization, you'll fail to gather critical insight about customers and prospects that could improve your broader marketing strategy.
To avoid that fate, you need to implement processes that allow you to:
Attribute new customer activity to the correct referrer. If you're generating new customers from brand ambassadors, you need a way to accurately connect which new customers came from which referrer. If you can't do this, managing your referral program will be a nightmare. Believe me, I've seen it.
Automate rewards in a timely fashion. If you're generating hundreds (or thousands) of referrals a month and don't have a way to automate conversion payments, your referral marketing strategy will become a drain on your marketing resources. You'll spend more time managing reward payouts to existing customers than investing in activities that acquire new ones. Remember, the whole point of technology is to automate repetitive activities in order to save you time, so keep track of how much time and resources are going into managing your program.
Learn, observe, and iterate. At scale, an effective referral marketing program should generate incredible insight into customer behavior, prospect buyer motivations, and channel preferences. It's absolutely critical to have systems in place that can process and leverage that insight from Day 1.
Ultimately, referral marketing is most valuable when you're able to easily amplify results without also proportionately amplifying internal resources. Without the right tools, capabilities, and systems in place, achieving that efficiency at scale is virtually impossible.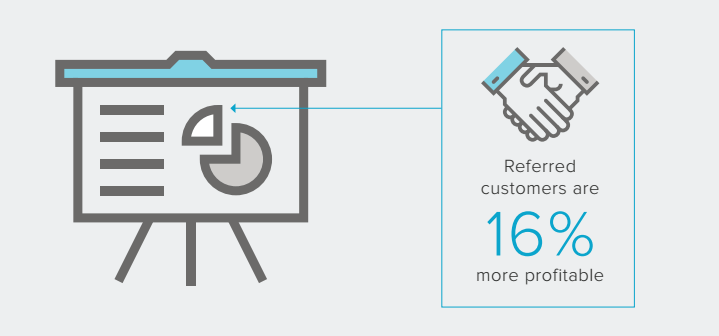 The Argument for Referral Marketing Automation
Developing referral measurement, management, and analytics functionality in-house is certainly possible, but it requires a huge effort that typically involves (and distracts) internal technical talent. Luckily, there's a simpler way to absolve yourself of those logistical and analytical headaches.
With referral marketing software, you can easily attribute new customer activity to the appropriate ambassadors, fully automate campaign logistics (i.e., issuing rewards, re-engaging disengaged ambassadors, creating/sending emails, etc.), and quickly integrate other third-party systems to seamlessly sync data between platforms.
Why is this so important?
By automating the referral marketing process, you remove much of the complexity, tedium, and guesswork from running campaigns. Ultimately, this frees you up to focus on the things that really matter for your online business — executing efficient, measurable, and profitable referral marketing campaigns that, over time, positively influence every aspect of your marketing strategy.