Release Notes - January 2017
January 11, 2017
10

min read
Temperatures are dropping, but we're bringing the heat!
The holiday season has ended, it's time to start analyzing your inventory. Learn your SKU by SKU profitability to make actionable business decisions, liquidate dead inventory, and grow your revenue.
✔

Inventory Channel History
See historical logs of the last time inventory was pushed to your sales channels with a breakdown of the exact date, time, and quantity.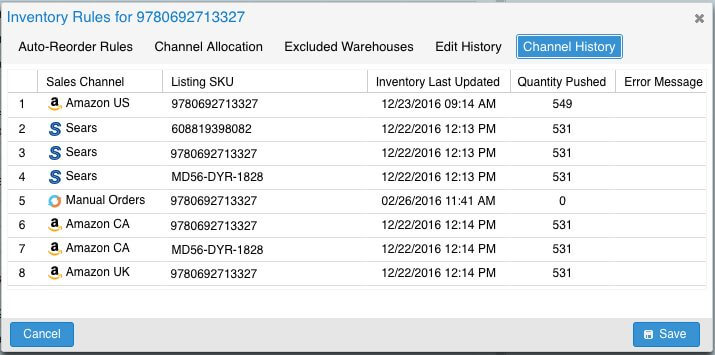 ✔

Bulk Import Artificial Tracking
Push artificial arbitrary tracking to the sales channel for selected orders directly through the UI, no spreadsheets necessary. Select orders, press edit, mark 'shipped,' and then add arbitrary tracking information under artificial tracking.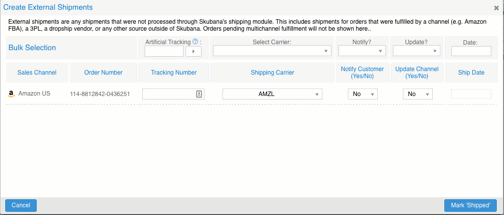 ✔

Add Manual Order Line Items from CSV
When creating a manual order, add product line items by pasting from a CSV. Press paste from CSV, bulk input items from a CSV file, and press add to order.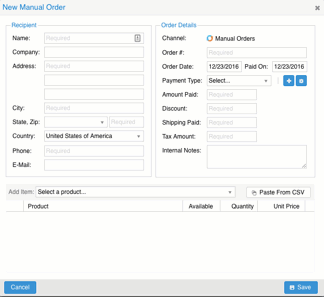 ✔

Export Purchase Orders
Export selected purchase orders into a CSV, excel, or plain text format and have it emailed to the user.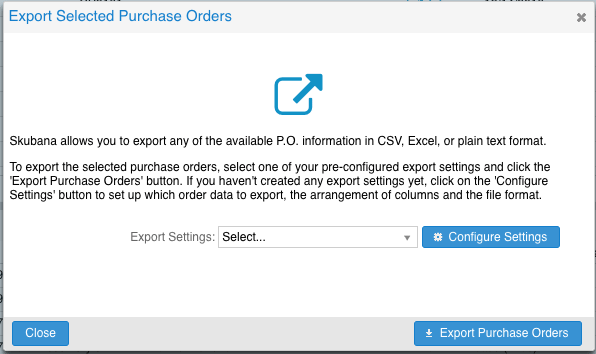 ✔

Automated Backup Warehouse Fulfillment
Create an orderbot to automate a backup warehouse for order fulfillment. Select the filter for "Available Stock For Order" and "is out of stock," then select the action to set warehouse for your backup warehouse.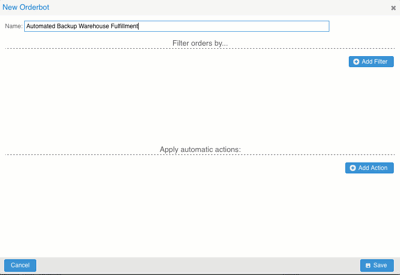 ✔

Manual Order Inventory Breakdown
When creating a manual order, after adding the product hover over the available inventory column to see a full breakdown on a per warehouse basis.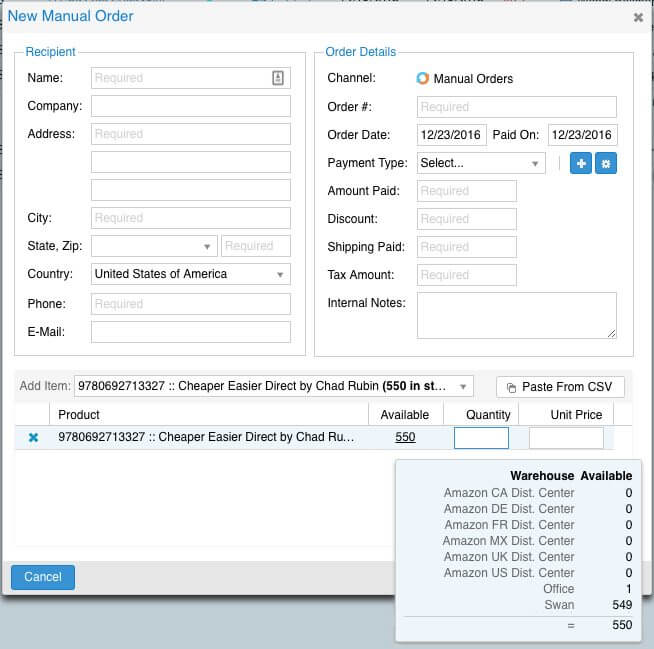 And with that, we hope these latest developments will help you jump start your 2017 to success! You may reach us at info@skubana.com for more information and as always, let us know your thoughts and comment down below! See you out there sellers!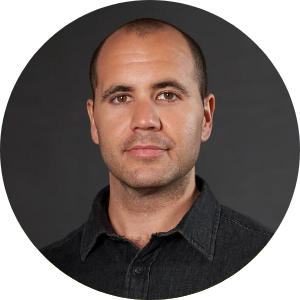 Written By
Chad Rubin
Chad Rubin is the co-founder and chief executive officer of Skubana, a multichannel e-commerce software the enables brands to unlock growth by unifying their back-office operations.