To Reprice or Not to Reprice
February 13, 2018
11

min read
This is a guest post by Kate Neal from SellerEngine Software. Kate has been helping e-commerce sellers navigate and succeed in Amazon's ever changing landscape for 7 years. From mom & pop stores to multi million dollar brands, she enjoys assisting online entrepreneurs in achieving their goals and breaking records for sales and growth. Kate seeks to share that collective industry knowledge and experience through her writing. In her free time she fronts an indie/pop band, travels the world, surfs, and reads all the books.
[bctt tweet="Undecided on repricing? Check this out http://bit.ly/2EeH1Pd #repricing #ecommerce " username="skubana_erp"]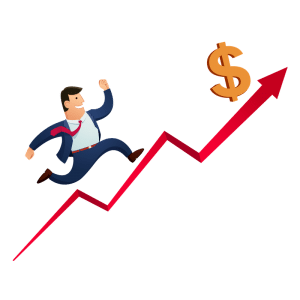 It is reported by Digital Commerce 360 that Amazon accounted for 44% of US e-commerce sales in 2017. That staggering statistic shows just how far Amazon's reach has gotten. And, because of that, more and more e-commerce entrepreneurs are signing up as Amazon 3rd party sellers to sell either their own brands and labels or to jump into the vast competition that exists on so many of Amazon's product catalogue pages. Whatever one decides to sell on Amazon, staying competitive with your pricing is a proven key to successful sales and profits.
Repricing
First off, what is repricing? Repricing is a term that represents changing the price for an item based on criteria like: competition, sales velocity, sales rank, estimate profit, etc. There is no 'set it and forget it' pricing on Amazon. Prices are constantly adjusting based on supply and demand, market value, and consumer interest. To be successful on Amazon, this is a game you must not only participate in, but excel at keeping an edge over your competition at all times.
How can I do that?
Years ago, many sellers were making these price adjustments manually. They would log in every day, look at each of their listings, and change the price according to the landscape of the day. As you can imagine, that took HOURS in many cases. And ain't nobody got time for that! Enter automated repricing software tools (ours is called Sellery). These tools allow users to create rules and thresholds for their repricing once and then the tool takes over. Evaluating all items multiple times per day and adjusting prices accordingly. Today, some tools have even taken the extra step to create the pricing rules for their users. Those are typically called algorithms. But really it's just a fancy word for rules that are working behind the scenes.
Before you jump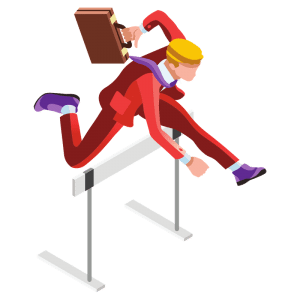 Make sure you invest time in researching and testing multiple automated repricing tools before you commit to one. While they are all after accomplishing the same goal, they take many paths to get there. So finding the path that suits you best is imperative to achieving your goals. Most repricing tools that are worth a look, offer free trial periods so you can test results without committing to paying anything. Take advantage of those trial periods as they are truly the best and only way to ensure the tool you choose works well and performs functions important to your business workflows.
Know the game

Finding the right repricing tool is only the beginning. And, once you find the tool, knowing how to configure your automatic repricing rules is how you achieve that competitive edge I mentioned above. A lot of sellers wrongly assume they can 'set it and forget it' or use one repricing strategy (or "algorithm") to rule them all. Top-notch Amazon sellers know that there are different strategies that apply to different sets of items or conditions and they set their repricing rules to reflect that. For instance, if you are competing for the Buy Box position that is currently owned by an FBA seller and your item is also FBA, you should either match or slightly undercut that competitor's Buy Box price to win or share the Buy Box. But, if the Buy Box owner is Merchant Fulfilled, as an FBA seller, you can actually (in most cases) overcut that competition price to win the Buy Box from them. To say it another way, the Buy Box doesn't always get awarded to the lowest price, it gets awarded to the best price + customer experience combo and, in Amazon's eyes, an FBA item will always be a better customer experience. Therefore, FBA sellers start with an advantage for the Buy Box over their Merchant Fulfilled counterparts. This is just one of many examples of the nuances of repricing and competing for the Buy Box. Knowing these scenarios and translating them into your rules is a sure fire way to increase sales, profits, and Buy Box ownership across the board.
Know the myths
And boy, oh boy, there are plenty of those! We wrote a blog post on this specific topic years ago that's consistently been a top traffic driver. Which is good, it means that people are seeking out the answers rather than buying into the hype. Even so, those 5 myths are still relevant today, 5 years later! But I think the proof is in the pudding. Back in 2002, we released the very first automated Amazon repricing and inventory management tool on the market. Today, there exists many companies that service Amazon sellers and most, if not all, offer some kind of automated repricing tool. Were automated repricing truly a profit losing race to the bottom, it's hard to imagine so many other companies would find success selling such tools. I've talked to hundreds, if not thousands, of Amazon sellers over the last 7 years and a common thread of success is not only using an automated repricing tool but taking the time to fully set it up in a customized way so that it works for all of your inventory items in all repricing scenarios. Understanding both the game and the myths is paramount to dialing in your repricing rules and settings.
Here are a few other myths that have popped up in the last couple of years:
Repricing won't work/isn't needed now that almost every seller uses an automated repricing tool.
This one sort of includes the older myth of the 'race to the bottom'. If everyone is using a repricer, some argue, it either creates constant undercutting to your bottom price or no competitive edge because everyone will be priced the same. There are a few reasons why these assumptions are false.
Not every seller paid the same cost price to acquire the item to sell. They don't all use the same shipping carrier at the same rates either. Often times, there is variety in the shipping rates charged by sellers too. What's the point? All of these factors mean that each seller's bottom line is different.
Even though most sellers use automated repricing tools, it is highly likely that no two sellers are using the exact same repricing strategy (except for maybe those algorithm-only tools). This is the reason we made Sellery to be so flexible and customizable. Each seller has different ideas and thresholds when building their strategies. Some sellers are happy to match the target price, others prefer to undercut by a small percent or dollar amount. And, there are many scenarios where it's appropriate to price above a target price; increasing your margins.

The current repricing tools available all reprice at different intervals. For example, Sellery, offers real time repricing. Which means that anytime your competition changes price, Sellery is immediately alerted, instantly reprices your item against that new information, and sends your new price right back to Amazon. This happens in seconds. In many cases, Sellery's new price is displayed on Amazon's front end

at the exact same time as the new competitor price that triggered the 'pricing event' in the first place.

But Sellery is one of the only, if not the only, repricing tool that currently offers this feature. Most other repricing tools do batch uploads (collecting a group of price changes before sending them to Amazon) or within a certain time frame (sla of 10k price changes per hour). If your competitors are making price changes in seconds and you are making price changes in hours, you will see less Buy Box share because in the time it takes your item to come back around in the repricing cycle, your competitor's have changed their prices numerous times.
I am using a repricer but my item isn't selling so it must not be working.
This one is a bit loaded and sometimes difficult to navigate. We've spoken to lots of sellers who configure their repricing rules in accordance with their strategies and then later complain that they aren't getting sales for an item or set of items. In those cases, we review their strategies to ensure that they are truly optimized. If they are, we start to look elsewhere. Like at the sales rank, sales history, number of competitors/comparable listings, and so on. More often than not, the items in question simply aren't in demand. Repricing can only take you so far. If a seller doesn't do the leg work to ensure viability of an item before listing it, it won't be possible for any tool to create customer demand for said item(s). But don't worry, it happens to the best of us. To all sellers, really. Sometimes, items are a bust. The goal is to make those instances as few and far between as possible. But if you feel like items aren't moving when they should be after using an automated repricing tool, I'd advise investigating it's demand as well as your repricing strategy. There's no shame in selling some items at a loss to make room for more items that will sell at great margins.
I sell Private Label only. I don't need an automated repricing tool or to reprice my listings at all.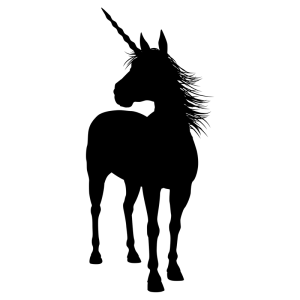 Private Label sales and sellers have been on the rise at pretty dramatic rates over the past 2-3 years. What's not to love? Owning your brand and eliminating your competitors?! Sounds like a pretty genius business model. And it is. But it's also caught on like wildfire. Which means, in most cases (unless you've found a unicorn), there are likely several other similar listings on Amazon. So, competitors move from your direct listing to similar listings. But the bottom line is that you still have competitors. They've just shifted to a different space. If I search Amazon for '3 in 1 phone charger', I see many different options from many different sellers. And if I click on an option, I'll see that particular listing is only sold by one seller. So, while I can't see if there is a better price for the one I've selected, I can hit the back button and check out the prices of similar chargers to find a style and price that's attractive to me.
As this example highlights, having a competitive price as a Private Label seller is super important to making sales. When you eliminate the Buy Box as an option to drive sales, it becomes even more imperative to ensure your price is comparable in the competitive landscape for that item at any given moment.
So how do I reprice my Private Label items?
You have a couple of options here:
Change your price based on your sales velocity/sales rank. Is an item selling quickly and at high volume? Set a repricing threshold that will automatically raise your price in these situations to take advantage of the demand at higher margins. Conversely, you can set thresholds for slow movers and automatically discount prices until you hit a price point that generates sales. If you want to take a look at some examples of creating those sorts of strategies check out this

Sellery Private Label

blog post.

Choose similar listings/competitors and use their prices in your repricing logic for things like setting your own price or setting upper or lower limits for your price. If you are a Private Label seller, this feature should be on your must have list for any repricing tool you use.
Repricing is essential to Amazon success. But it's only a piece of the puzzle. Purchasing the right items at the lowest possible costs and selling them at the right time (and right price!) is another necessary ingredient. There are many repricing tools on the market and taking the time and care to find one that suits your business and your needs if your best chance at making more sales, at higher profits.
If you'd like to get in touch with SellerEngine regarding any of our products or services, please do. We'd love to hear from you and help out in anyway we can. Thanks for taking your time to read this guest post.