Mitigating the Business Cost of Managing Ecommerce Returns
March 9, 2020
10

min read
The burden of managing e-commerce returns is one of the most complex struggles in ecommerce. Returns bog your team down with a lot of manual processes. They introduce friction to the e-commerce customer journey. And they seriously mess with your business metrics.
But they're also a natural part of a healthy D2C business. Our analyses show that around 30% to 40% of customers have made a return after their 3rd purchase with a brand. So instead of hiding from returns and wishing they'd just go away, smart retailers embrace them as another valuable touchpoint in the buyer's journey.
You will never eliminate product returns, nor should you try to. Instead, you should take steps on three fronts by working to ease the friction the shopper experiences, reduce the pain your operations and customer call center solutions department feel from returns, and leverage returns data to optimize your products and marketing materials.
With that in mind, let's dive into five steps you can take to mitigate the business cost of manage returns while investing into your customer's future lifetime value.
Reduce Costs and Environmental Footprint by Examining Your Return Policy
Returns are estimated to cost US retailers over $500 billion in 2020. Often neglected in ecommerce are the costs of return shipping, physically processing returns, the costs associated with storing returned products, and the potential value lost if the products can't be resold.
Additionally, there are immense environmental ramifications of returns. Around 5 billion pounds of returned goods wind up in landfills each year. MarketWatch reports returns shipping yields nearly 5 million metric tons of CO2 annually. And packaging waste is one of the most harmful by-products of ecommerce.
Retailers ultimately decide whether or not customers pay for returns shipping. Competitive pressure pushes many to offer free shipping when customers return products. Some even opt to let the shopper keep the unwanted item all together.
We've found that by extending their return window, retailers can decrease their return rate.
More liberal return policies tend to increase the customer's likelihood to make a purchase. Once they have the item, the endowment effect kicks into gear which makes it more difficult for consumers to part with something they already possess.
By reducing the perceived risk of buying, you may accomplish more than simply nudging purchases. You just can reduce your ecommerce return rate, as well.
Cut Down Costs by Automating Returns Management
Managing returns takes a lot of man hours. They quickly burden your team with manual processes and back-and-forth communication with shoppers.
The labor costs of receiving a return often far exceed those for fulfilling an order. The forward supply chain is relatively simple. Products are pulled off the shelf and shipped out.
But returns are hard because every return is different.
For each return that comes back the warehouse team must open the box, identify the product, grade the condition of the return, place the product in the appropriate bin, restock the inventory if applicable, and update the customer service team on the status of the return.
Meanwhile, your customer service team is busy managing tickets in Gorgias or Zendesk while also logging into Shopify and spreadsheets trying to keep shoppers updated on the status of their return.
A smart Shopify returns process automates some of the most intensive tasks, reducing the steps in the returns workflow. This results in a more efficient operation for the retailer and a better customer experience for the shopper.
One D2C brand saw their average time to process a return go from nearly two weeks down to just two days, after automating returns management for just a month.
Restock Returned Products as Quickly as Possible
The success of a retailer depends on inventory. Apparel products are rapidly depreciating in value over time, and the last thing you want at the end of the season is a pile of unsold merchandise.
This is precisely why effective Shopify inventory management is essential for ecommerce retailers.
When approximately 25% of products sold find their way back as returns, that pile can accumulate rapidly. And retailers have to move quickly to recover the value of products.
Quickly grading returns and restocking products back into inventory is crucial.
With every minute sitting in the warehouse, and each touch from a worker, that product is costing you money. Because of this, you may be exhausting as much as 10% of your sales revenue by repeatedly handling returned products.
This is even more significant when your sales are distributed through a variety of channels such as Amazon, eBay, Jet.com, as well as your own ecommerce website. Fully integrated multichannel inventory management makes all the difference.
But handling returns expediently isn't just for the retailer – it's good for the customer, too. For one retailer, 37% of customers repurchased after a return took 4 days to be processed. By 8 days, it was down to 12%.
Customers don't want to wait long for their exchanges or refunds, and you don't want to sit on returned merchandise. An efficient returns process champions both the customer experience and operational flow.
Streamline the returns process with inventory management. Download our free guide.
Make Website Optimizations and Product Improvements to Avoid Future Returns
Returns data is a powerful tool to feed optimization efforts that can reduce your return rate in the future. General return reasons can quickly identify widespread quality issues, or if a product tends to skew larger or smaller than customers expect.
Combined with the open-ended feedback of return comments, you can swiftly spot points of concern, and then zoom in at the exact issues your customers are experiencing.
(This is a gif of filtering return comments into a word cloud.)
Information like this has helped numerous retailers to quickly identify precise product issues or website issues that are causing confusion. There is no brighter light on product issues than the direct voice of your customer.
Returns data is the fuel for improving your return rate, whether through product improvements, sizing corrections, or adjustments to your website. It is a wealth of actionable information that largely has yet to be harnessed.
A Return is a Retention Opportunity to Increase Customer Lifetime Value
Returns are indicative of the customer experience and can impact how likely a shopper is to purchase again in the future.
The cost of a return could be immaterial compared to the cost of losing a customer.
If a customer returns a product because it was too small, she probably just wants to get the next size up. If she returns a product because there was a quality issue, she might never shop with you again.
Each situation requires a different follow-up and engagement strategy.
In addition, you can use returns data to spot cases where customers order multiple sizes of the same product. This allows retailers to monitor those shoppers, but more importantly to look at what sizes they bought, and what sizes they returned.
Returns data can be leveraged to identify relationships among products, segment customers by their purchase patterns, and inform future initiatives and outreach.
Ultimately, the goal is to drive purchase velocity and increase order value.
Summary
Returns are hard. They cost retailers billions of dollars annually and show no sign of slowing down. Mitigating these costs is key to survival.
Smart retailers are approaching returns as an opportunity to improve their shopper experience, increase the efficiency of their operations, and optimize their marketing material to avoid future returns.[/fusion_text][/fusion_builder_column][/fusion_builder_row][/fusion_builder_container]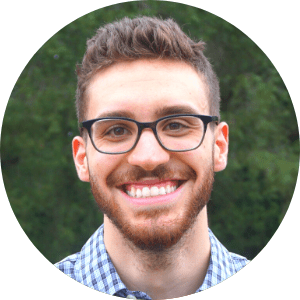 Written By
Matt Blevins
Matt Blevins is a Data Analyst at ReturnLogic. Matt leverage data to help retailers optimize their businesses and do what they love. I am fascinated by consumers, and want to help companies make better business decisions around customer behavior. Alumnus of Bloomingdales, Coach, Wharton Customer Analytics Initiative, and the University of Pennsylvania.