Why Your E-Commerce Needs to be Selling on Amazon Now
This year IRCE 2015 is starting off its pre-show with the segment 'Amazon & Me', where sellers will learn to leverage Amazon offers and utilize best practices. Skubana will be there firsthand providing 1-on-1 consultations with the former business head of Amazonservices.com James Thomson. Be sure to reserve your spot and to help get you prepared for IRCE 2015 here are the reasons why your e-commerce needs to be selling on Amazon now.
Amazon had $88.9 billion in revenue in 2014. What if we told you that you could have a piece of those sales – would you take it? Many people don't know this but half of Amazon's revenue is derived from 3rd party sellers on Amazon.com. Sellers get to leverage Amazon's page rank, customer database and brand name to sell their product, while Amazon takes a % of the top-line revenue.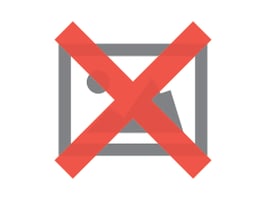 How Amazon Works
You may already have a general idea of how Amazon works. For those of you who do not know, you first create a seller's account with Amazon. Then go through the verification steps to start listing the items you want to sell. In comparison with major auction sites and other fee-based selling platforms, Amazon is a bargain for high-volume listings because there are no listing fees. If you sell an item, Amazon takes its commission fee; the fee Amazon takes varies per category. By selling on Amazon, you must provide the same amazing customer service levels and prompt shipping that Amazon provides to its customers.
Below are the top 6 reasons why your e-commerce business should be selling on Amazon.
1) Amazon Rules the Search Engines
Google has been the dominant Internet search company. While some people mistakenly think Yahoo is their biggest competitor, it is actually Amazon. When Eric Schmidt, CEO of Google was asked who was their biggest competitor Schmidt said Amazon. Amazon makes up 40 percent of total online product searches.
2) Utilize Amazons Reputation
Why pay for ads and SEO services to continually boost your site and products? With Amazon, you can take advantage of a site that already tops search engines and you already know your margin and ROI since the commission fee is set! On top of this: If you have ever searched for a product on Google, you probably noticed that some of the top results were Amazon.com listings. Leverage the page rank of Amazon – those could be your listings.
3) Receive Targeted Customers who are Ready to Buy
When you advertise your products using social media or ads, a considerable portion of your potential customers leave. They are curious and may leave the site to shop around or because they lose interest. Amazon searches bring more customers directly to you who are ready to buy what you offer. MOST customers use Amazon to search for a product, then they end their search and sale on Amazon.com.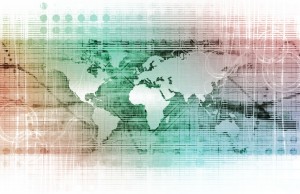 4) Leverage Selling on Amazon's Properties Across the Globe
For small businesses looking to break into international trade to fuel sales, the Amazon channel is a great place to join and start building your sales with access to an incredibly large customer base overseas.
5) Amazon Forces you to be a Better E-Commerce Seller
Customer service and delivery times are just a few of the metrics you must abide by in order to sell successfully on the Amazon channel. These two factors force you to grow up quickly and offer incredible service levels across the board that customers have come to expect.
6) Amazon Makes you Relevant and Builds your Internet Presence
Since nearly everyone uses Amazon today, being part of this large company makes you relevant. If you are not on Amazon, your company is not relevant. Unbiased reviews from customers on Amazon gives you the chance to shine by offering quality service and products; helping improve your reputation and use it to grow your business. As you build your trust factor, your customer base will expand and your revenue increases.
You can still use other channels to grow your business in addition to using Amazon. In todays competitive world, you need to be everywhere so more customers discover you.
Heading to IRCE 2015? Be sure to stop by Skubana's booth (#213) where we will be giving demos of our groundbreaking software and providing essential tips to help grow your business.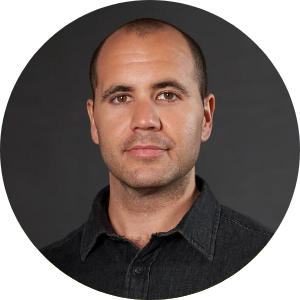 Written By
Chad Rubin
Chad Rubin is the co-founder and chief executive officer of Skubana, a multichannel e-commerce software the enables brands to unlock growth by unifying their back-office operations.