Skubana Events To Launch You Into Spring
April 3, 2015
10

min read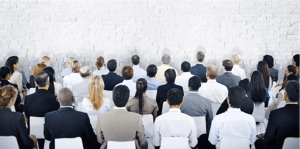 Spring is here and Skubana is excited to hit the road and meet other sellers during our Spring Events Roadshow.
We love perfecting e-commerce operations management in the cloud, but we find that old-school networking of meeting face-to-face is invaluable when it comes to building lasting relationships and learning from each other.
Here's a calendar of where Skubana will be in the coming months. Hope to see you soon!

Skubana just recently came back from ChannelAdvisor's Catalyst conference in Vegas. For three days, the theme focused on the changing landscape of e-commerce. It's a new age where buyers, sellers and partners alike need to be equipped with the right tools and resources to navigate this complex ecosystem.
Skubana was live tweeting and blogging throughout the entire event.
Check out our daily recap in our blog:
Day 2 Recap

E-commerce sellers will get the key concepts for all things Magento and eBay enterprise based. This event brings 2,400+ e-commerce merchants, agencies and technology providers together to network, and exchange ideas to help transform e-commerce.
Sponsored by PayPal, Nexcess, Peer 1 Hosting and Rackspace Digital this event is a must for any seller.
Get a breakdown of the agenda to get a play-by-play of the daily events so you don't miss a beat.
When: April 20-22, 2015
Where: Wynn Hotel Las Vegas
Let's meet up. Email us at info@skubana.com to let us know you'll be there. We look forward to seeing you at Imagine!

At this essential conference for Amazon & eBay sellers, Skubana CEO, Chad Rubin will be presenting on "How to Bring Your Ecommerce Product Idea To Concept". There is an emerging trend of direct-to-consumer sales happening in the Internet retail space, with many other industries having already experienced tremendous success with it. Warby Parker, Bonobos, DollarShaveClub.com, Nasty Gal, Indochino, Chloe & Isabel, Frank & Oak, Beachmint, Shoedazzle, and ModCloth are just a handful of the companies currently capitalizing on this trend, generating over a billion dollars in revenue collectively in 2012. This session will introduce you to the necessary ingredients in starting an e-commerce business, including generating, validating, and refining ideas for a new product. We'll cover the development from idea generation, opportunity, recognition, entry strategy, and growth to get you on the path to a successful launch.
So join us. Plus, you can enter promo code CHAD (valid until April 15) for a registration discount.
When: Wednesday May 6 - 6, 2015 10am – 5pm daily.
Where: Doubletree by Hilton Philadelphia Airport
How to Register: Click through to the registration page here and remember to use the promo code CHAD to get your free tickets!
If you have any questions about the event, as always feel free to drop us a line at info@skubana.com.

Weekend Warrior at General Assembly - Bringing your e-commerce product idea to concept.

Skubana CEO Chad Rubin, will give online sellers and e-commerce enthusiasts a soup to nuts understanding of how to create a viable product to be sold on the Internet. You'll go over the ingredients needed to start an e-commerce business, including generating, validating, and refining ideas for a new product. We'll also look at entry strategy, some no-cost marketing tactics to grow your business, and the best things you can do to set yourself up for a successful launch.
Takeaways:
Find factories and manufacturers
Ship your product
Import and source product
Pick a shopping cart platform
Nail the branding of your product
Understand data with Google Analytics
Market effectively using Adwords, affiliate marketing, and social media
When: Saturday, May 9, 2015 at 10am-4PM
Where: GA New York City (West, 3rd Floor) - 10 East 21st Street, 3rd Floor , New York , NY 10010
Chad would love to meet you and learn from other sellers as well. You can reach him at chad@skubana.com.

IRCE brings together more than 600 companies in the e-commerce solutions industry, which makes this a must-attend event. Every year, it is considered the largest display of services and technology found under one roof. An education in itself, vendors cover categories including e-commerce platforms, marketing, social, SEM, fulfillment and merchandising. Find industry leaders and the newest technology around, all at IRCE.
Visit Skubana at booth #213 in the exhibit hall.
When: June 2-5, 2015
Where: McCormick Place Wes, Chicago, Illinois
We'd love for you to meet our team and talk shop. Email us at info@skubana.com to let us know you'll be there. We look forward to seeing you at IRCE 2015!
Skubana is an enterprise-grade, all-in-one, SaaS platform that empower sellers to synchronize, optimize & simplify their entire ecommerce operation. Our technology is the only, truly unified system that integrates out-of-the-box with all the marketplaces and shopping carts for flexible order fulfillment (via internal warehouse, 3PL integration, dropships, Fulfillment by Amazon), customizing & printing shipping labels, multi-channel and multi-warehouse inventory management, automating business workflows, vendor management, accounting & cross channel analytics. Skubana eliminates integrations across multiple disjointed software systems and streamlines resources, allowing e-tailers to grow their business like never before, for a fraction of the cost.
To learn more about Skubana click here.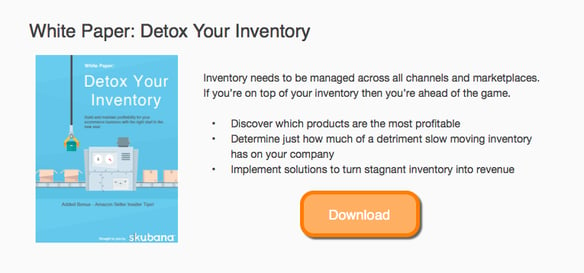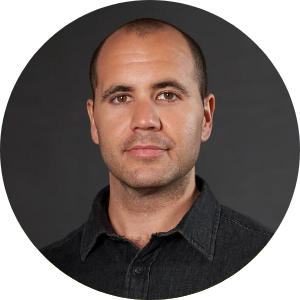 Written By
Chad Rubin
Chad Rubin is the co-founder and chief executive officer of Skubana, a multichannel e-commerce software the enables brands to unlock growth by unifying their back-office operations.