Skubana Partners with Deliverr to Expand 3PL Fulfillment Solutions Available for E-commerce Brands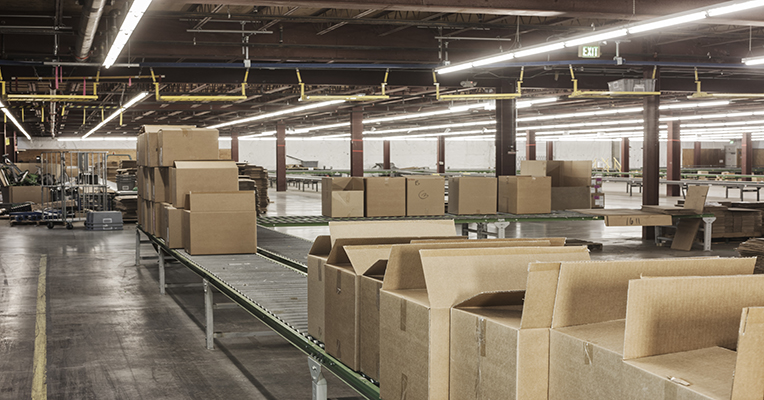 Today, we are excited to announce Skubana's partnership with Deliverr, the premier third-party fulfillment service for brands and retailers selling on eBay, Walmart and Shopify. The strategic partnership will allow customers to leverage the two-day, fast shipping options from Deliverr with the speed, order automation and forecasting capabilities from Skubana.


The partnership directly addresses the unique challenge many e-commerce brands face in unifying their back office operations. As companies expand to multiple sales channels, the increased order volume, faster shipping demands, and competition put a strain on fulfillment, purchasing, and customer service teams, ultimately impacting productivity and performance. The new Skubana and Deliverr integration combines the first-class order management, inventory management and fulfillment capabilities of both technologies to create a comprehensive solution to support rapidly growing multi-channel brands.
"We're excited to partner with Deliverr in our shared commitment to enable multi-channel e-commerce brands to effectively scale their business without sacrificing quality of service to their customers," said Chad Rubin, CEO and Co-Founder of Skubana. "The Skubana and Deliverr integration unlocks new potential for our customers by establishing a new avenue for quickly fulfilling orders while providing the support and expertise of our operations specialists."
The Skubana and Deliverr integration will give customers access to:
Order Automation: Brands can use Skubana's orderbot automation rules to assign preferred shipment services and automatically route orders to be fulfilled by Deliverr.
Seamless Communication: The integration allows Skubana and Deliverr to communicate order information, shipment tracking information and inventory updates.
"God Mode" Inventory View: Customers can instantly reflect inventory at Deliverr on all sales channels connected to Skubana. Skubana also allows brands to control and modify how many units are shown on their channels to mitigate overselling.
Open API: Skubana's modern RESTful API and API endpoints offer generous throttling limits that can be customized further for each customer. The Skubana App Store ecosystem also allows for unlimited plug-and-play customization of the platform.
Fast shipping tags: Deliverr provides pre-approved access to many fast shipping programs, such as Walmart Free 2-Day Shipping. Deliverr supports SFP, Walmart 2-day, and eBay Guaranteed Delivery.
"We're excited for the new Deliverr and Skubana integration because multi-channel sellers can now combine predictive SKU analysis with fast shipping tags on their listings, creating a winning combo for conversions," said Michael Krakaris, Deliverr Co-Founder.
Next Steps
Current Skubana customers can sign up for Deliverr here. Make sure to list Skubana as the software you are using when completing the sign-up page. If you have any questions, please reach out to the Skubana Customer Success Team via email or live chat.
Deliverr customers interested in using Skubana can sign up for a Skubana demo. Someone from our team will reach out to with more information. You can also visit our website.