Top E-Commerce News from Skubana
Get the latest top news stories in the world of e-commerce straight from Skubana. From challenging the social norm that is Amazon, the fulfillment wars between Target and Walmart, Alibaba taking their leadership in a new direction and more.
Challenging Amazon's Reign Through Innovation
This week the New York Times featured two retailers with vastly different approaches who are developing strategies to challenge Amazon's longtime influence in the world of e-commerce. The plan? Price and Service.
Ron Johnson has been working on a selective online store, called Enjoy, that provides and delivers technologies to customers and also sends an expert to help them set up and learn to use their new product at no extra charge. Marc Lore, the head of Jet.com is taking a more aggressive assault on Amazon by challenging their selection, service and, especially, price through the use of a membership based online program.
Will these two vastly different strategies be enough to shake things up? One thing is for sure, changing the status quo and going against the grain is essential to making change.
FlipKart Stays Private Putting a Multi-Billion IPO to the Curb
This week India's biggest e-commerce firm Flipkart announced its future plans of staying private for the next three years. Initial estimates reported an IPO that could potentially raise $5 billion, has now been curbed.
Many investors have called Flipkart the next Alibaba providing a number of different products and being a huge influencer in the Indian market, which has been growing by leaps and bounds in recent years. For the latest findings and future plans of FlipKart visit Reuters.
Target vs. Walmart - A Battle of Fulfillment

The competition in the world of online selling is greater than ever as industry giants Target, and Walmart race towards building facilities to help fulfill growing online orders.
Looking to stay relevant and keep up with customer demands, both Target and Walmart aim to provide a fast rate of delivery and convenience for their customers. By creating fluidity between the retail and online shopping experience the two companies look to boost sales and their brands. Get the full details on this huge fulfillment undertaking straight from The Wall Street Journal.
Alibaba Takes Its Leadership in a New Direction

Even with a boost in 4th quarter revenue Alibaba's Jonathan Lu will be stepping down from his role as CEO. Taking his position, Alibaba's COO Daniel Zhang.
Zhang has been COO to Alibaba since 2013 and is known as the creator of "Shopping Festival", an e-commerce promotion that is one of the largest online shopping events in the world.
Aiming to lead and create growth across the board for Alibaba, Zhang has quite the task ahead of him. What could this new leadership for China's largest e-commerce company mean? Change is certainly in the making and USA Today has all the info you need.
NYC = The New Silicon Valley
TechCrunch hosted Disrupt NY 2015 this week and it was predicted by Chris Dixon of Andreessen Horowitz that within the next 3 to 5 years NYC will produce 10 $1 Billion tech companies.
If NYC is able to live up to these predictions (and why wouldn't they) it will prove that Silicon Valley is going to be given a run for its money. This prediction of massive growth goes to show the potential NYC has for changing the landscape of any industry out there, including the world of e-commerce. Skubana is proud to announce it is made in NY and we're happy to see this trend in the world of tech.
The future certainly looks bright for The Big Apple and you can get the latest news here.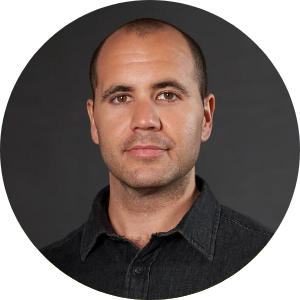 Written By
Chad Rubin
Chad Rubin is the co-founder and chief executive officer of Skubana, a multichannel e-commerce software the enables brands to unlock growth by unifying their back-office operations.