Unboxing Thrive Market: How to Learn from Your Competition (and Top Sellers) by Shopping Online
November 5, 2015
5

min read
With the support of social media, we are living in an age of health conscientious consumption. We look to finding the new "it" diets while seeking healthy options and ingredients seem to not only be difficult to find, but expensive as well.
Thrive Market has focused their target demographic to those people seeking the healthy alternative, and has offered its consumers a cheap and convenient source for these ingredients, developing a strong business model that seems to be a brand in it for the long run.
In our latest Unboxing we purchased from Thrive Market an e-commerce retailer that offers membership to exclusively discounted ingredients and supplies catered toward a healthy lifestyle.
Here are our key takeaways purchasing from Thrive Market: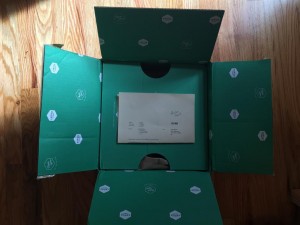 1) How Was the Product Shipped? Grade: A
Although we were tempted to get tearing away at the packing tape, as most of our unboxing goes, we had to discover how this product is shipped. We took a look at the label and Thrive ships from a location labeled as:
Thrive Market
2920 Tanager Ave
Commerce, CA 90040

After searching the address on Google, it appears to be a privately owned, small warehouse that is shared with two flower shops. What this tells us is that the business is very hands-on with their product and spends a considerable amount of money shipping it out themselves. Thrive Market's $60 subscription lasts for a full year, and with that membership the price of the actual products they sell are cut by nearly half.
So where does the shipping cost come from? It seems that the biggest source of income for Thrive to pull the shipping cost from is the membership fee, allowing them to price their actual products as low as they could to maintain the brand's image.
With Thrive Market's model, it is expected that with more celebrity endorsement as it seems to be gaining, they will have to increase warehouse size and locations. It might be dangerous to have their business transfer over to a 3PL, since food products require focused crew to be sure to send safe and fresh food.
2) What's in the Box? Grade: B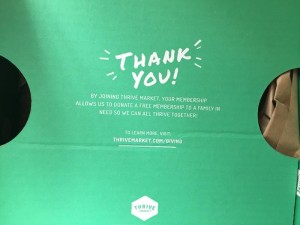 Opening our Thrive Market box was like cracking open a wonderful Christmas present with its beautiful contrasting green and white. Under the packing slip we received an awesome Thank You note.
By having a membership we can feel good knowing that Thrive offers a free membership to those in need. This little reminder further improves their brand and easily inspires us to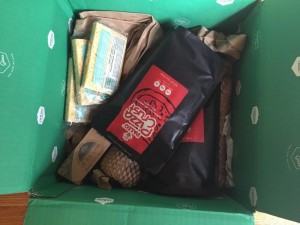 share and purchase more.
However, under the Thank You note was the products we have purchased. It appears that the items were just tossed into the box alongside packing paper, which gives the appearance of a rushed delivery. A little organization or by having the products be contained within their own bags would have been a nicer appearance. In that, we took the grade down a letter. A consumer wants to feel like their products were well handled.
3) Packing Slip? Grade: D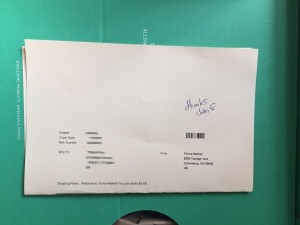 As we have always mentioned, the packing slip could be utilized to establish your brand's voice and style. Unfortunately their packing slip contained no brand images or styles. It seems to be a general packing slip template that this business's software puts out.
However what they did do right with the packing slip is the sentence in the Shipping Notes. They wrote: "Welcome to Thrive Market! You just saved $5.45!" The whole idea behind Thrive Market is to have a cheap, convenient source of healthy ingredients. And the awesome fact that the ingredients were discounted is barely seen on this packing slip. We would love to see this sentence blown up, with the number highlighted to satisfy the customer's thought that they're saving money by shopping through Thrive Market.
4) How's Their Self-Promotion? Grade: C
While the packing slip lacked any attempt at self-promotion, they have utilized the box very well. The Thank You note was the best usage of the cardboard top for a box. Although small, the reminder of how much money we have saved is a nice thought, however our biggest peeve is that the box contained no other items of self-promotion.
An e-commerce business that strives to be the top brand image for a good cause needs to flaunt this idea further and really explore every open spot in the box and packing slip. We wished for a small insert describing the latest incoming products, or a pamphlet of how they supported a family in need with a small case study. Anything to further describe their efforts will drive customers to make continual purchases.
Conclusion: Overall Grade: B -
Although they can really utilize the packaging for a better branding opportunity, they have an exceptional business model and cause. We still very much enjoy the amount of money we have saved by purchasing from them, and having this order be delivered to us makes this far more convenient than traveling a few dozen miles to reach our nearest Whole Foods.
As more and more health and nutritional celebrities endorse Thrive Market, we anticipate awesome growth for this business, which will expand their warehouses and provide more products to satisfy the health nut within.
Thanks for reading Unboxing Thrive Market! We hope this has provided you some insight on utilizing your package's empty spaces to further your brand. Check out our previous unboxing as we opened up a Lokai bracelet packaging!
P.S.: Skubana allows your business to customize your packing slips to cater toward an order's SKU to give your customers a more personalized experience and seamlessly further your brand's image.
Disclaimer: The reference to Thrive Market does not create a sense of endorsement or sponsorship by, or other false association with Thrive Market.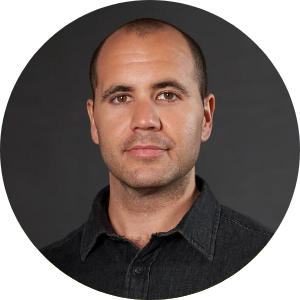 Written By
Chad Rubin
Chad Rubin is the co-founder and chief executive officer of Skubana, a multichannel e-commerce software the enables brands to unlock growth by unifying their back-office operations.