Unboxing Yankee Candle - Essential E-Commerce Tips from Top Online Brands
December 21, 2015
4

min read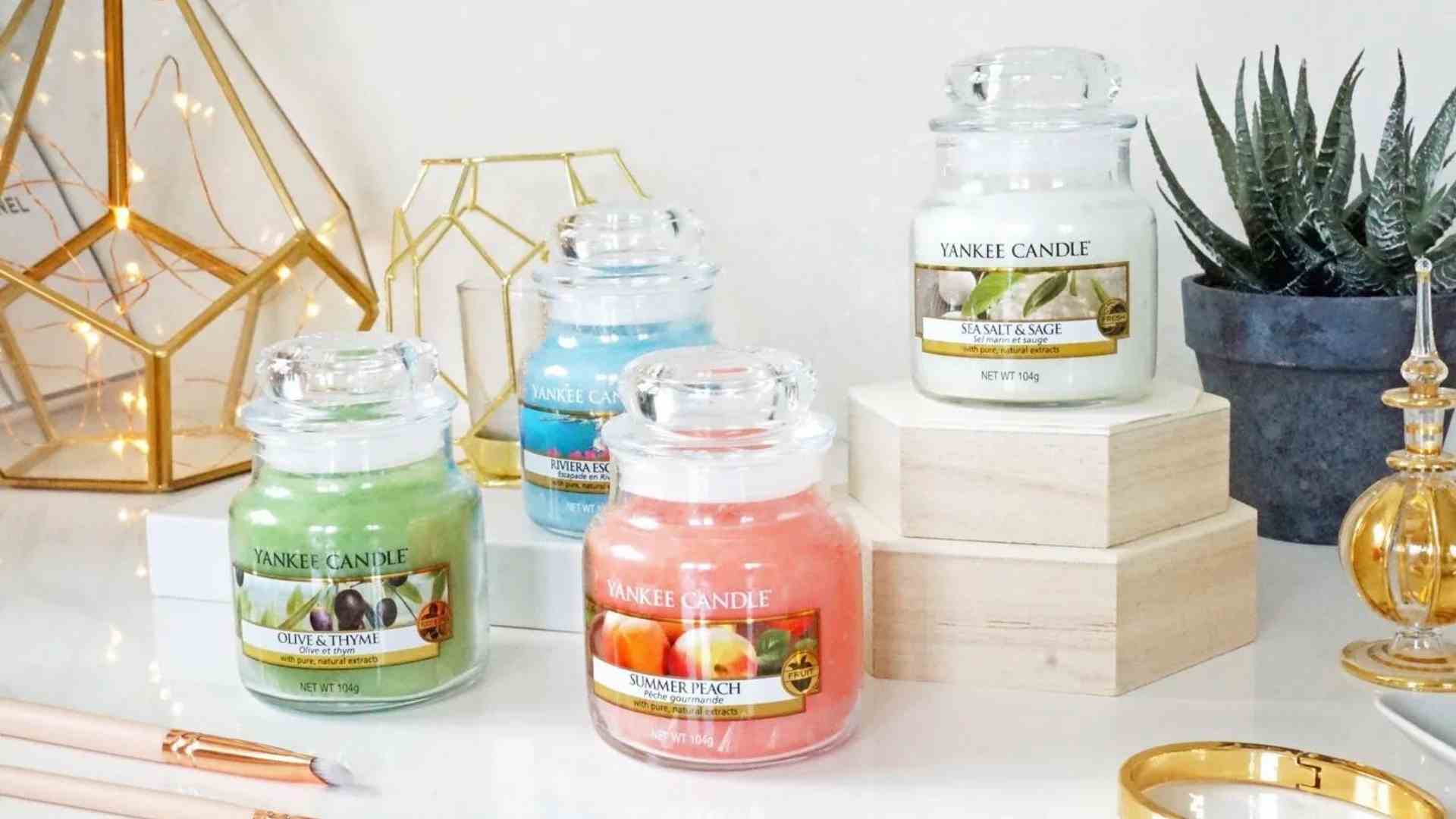 How's your e-commerce business providing customers with a memorable purchasing experience?
For the latest article in our Unboxing series, we purchased two holiday themed candles from Yankee Candle.
Checkout these top e-commerce tips and our takeaways with purchasing from this e-commerce top selling brand:
1) How Was It Shipped?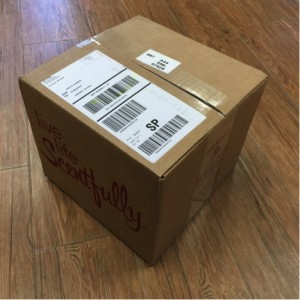 We ordered two small candles, so we weren't quite expecting the size of the box they were shipped in.
First, the arrival condition of the candles is extremely important during the holidays because there's a high chance that someone bought these as a gift.
If they show up broken, the buyer will be stressed because it is unlikely that they can get a replacement in time. For this reason, a large box, with plenty of packing material to protect the candles inside is a great idea.
Packaging and postage makes up at least 15% or more of the total costs for an e-commerce business. Using a large package like this means that Yankee Candles paid considerably more than they had to in shipping costs.
Considering that a small single candle box with a foam lining would have been just as protective, and considerably more cost effective to ship, they could certainly do better on cutting costs.
The box is also nicely branded on the outside, which lets customers know what they've purchased the second it arrives. This is a nice bit of branding, because it reinforces the company's image.
2) What Can We Learn from Their Shipping Labels?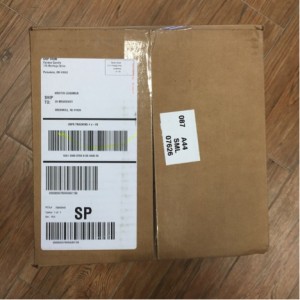 Looking at the shipping label, it's easy to see that Yankee Candle has made some more cost effective choices for their warehouse and shipping methods.
We can see from the fact that there is an 'E__VS' on the package that Yankee Candle uses a 3PL (Third Party Logistics) warehouse, via USPS, with an electronic verification system, which is a smart move on their part.
The shipping address confirms this:
175 Heritage Dr.
Pataskala, OH 43062, USA
This address is actually the location of Speed Commerce, a large fulfillment and distribution company with warehouses around the U.S. This benefits Yankee Candles supply chain because they can save money on shipping, distribution, and the cost of postage, because Speed Commerce will distribute the product to their warehouse closest to the delivery address before taking it to the post office.
A nationwide 3PL can also allow Yankee Candle to fulfill orders more quickly, because they likely have products already stored at warehouses around the country.
3) Unboxing Yankee Candles
Once we got past the packaging, Yankee Candle has included a few nice elements in their shipment. The first thing we noticed was that Yankee Candle took the time to leave a message on the inside of the box. As soon as you open the cardboard, you'll see a thank you message, in a branded script.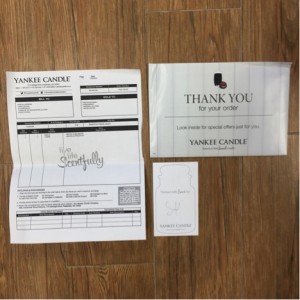 Inside is a packing slip, the invoice, and a promotional envelope. The candles were in perfect shape.
Each of these items is branded, with Yankee Candle, and their current slogan, "Live Life Scentfully", and "America's Best Loved Candle"
The packing slip is a nice touch because it tells us that the packaging was handled by a person, and it also holds the packer accountable if something goes wrong. Making customers feel like they're talking to or buying from a person rather than a brand is a marketing technique that works, especially with younger generations.
The invoice includes the order information, plus what you can do if something goes wrong if you need a refund.
Finally, the box contains an envelope with another "thank you for your order" message, and promotional content inside allowing Yankee Candle to offer discounts, sales, or other incentives to get the buyer to make another purchase.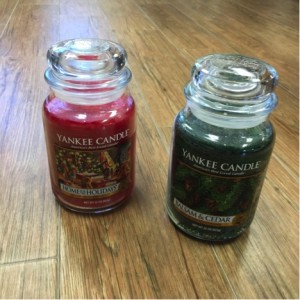 4) Conclusion
Yankee Candle does a lot right in terms of choosing the right shipping methods and utilizing branding on packaging and through promotional content inside of the box. While they did use a large expensive box to ship their candles, which cuts into costs, they got almost everything else right.
The packaging may not be cost effective, but the shipping methods, fulfillment, and promotional efforts are as efficient as possible.
We hope this post has given you some insight into your own shipping and distribution for your e-commerce business.
Disclaimer: This post is not sponsored by or endorsed by Yankee Candle in any way, nor does it create any sort of false association with Yankee Candle or any of its affiliates.
The More You Know:
Skubana's software directly integrates with low cost 3PL providers in the U.S., so you can print and ship customized shipping labels, and automate orders in between shopping cart and marketplace. Contact us to learn more or to ask for your free demo.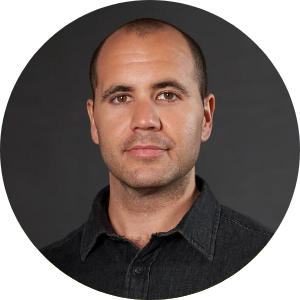 Written By
Chad Rubin
Chad Rubin is the co-founder and chief executive officer of Skubana, a multichannel e-commerce software the enables brands to unlock growth by unifying their back-office operations.