Virtual Marketplace Summit - Part 2 - The Walmart Marketplace
April 8, 2020
45

min read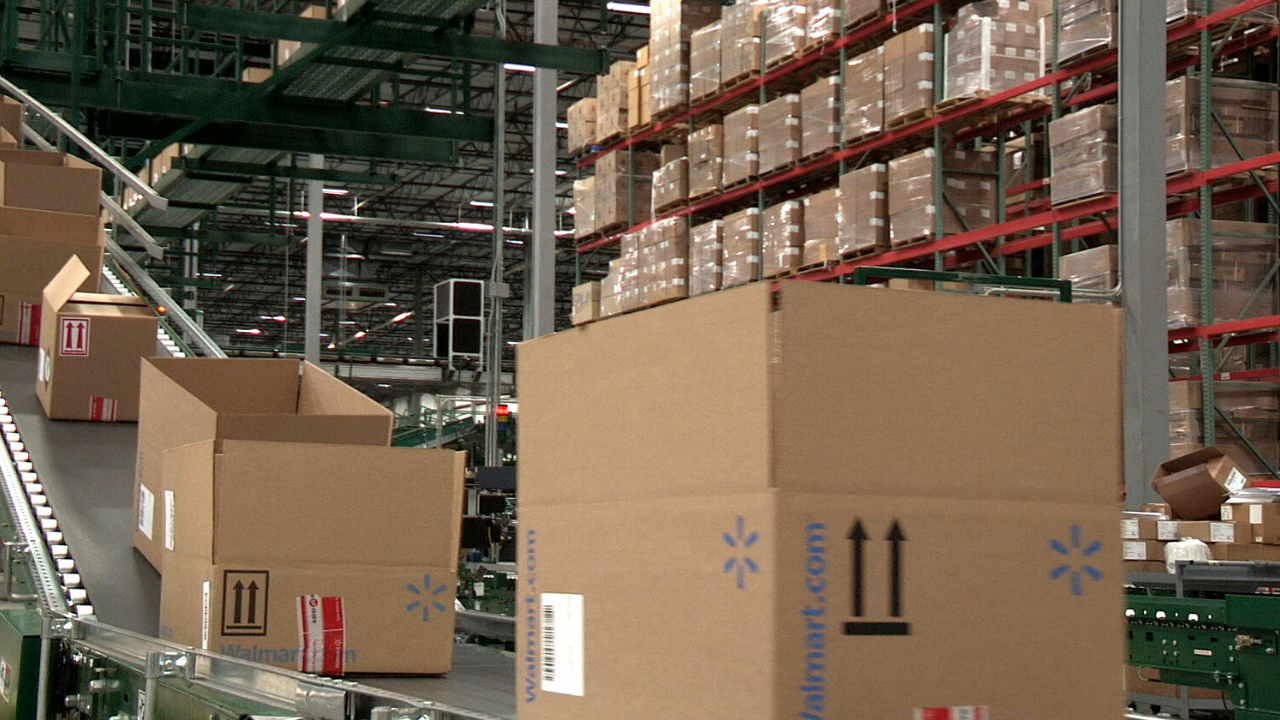 Marketplaces can no longer be ignored as a channel for scalable brand growth. If your brand isn't selling on marketplaces, you're missing out on over 50% of all transactional search queries, plus millions of high-intent customers.
But over the past month, marketplaces embraced a new role. As states started implementing regional lock-downs, and widespread store closings, shoppers rushed online, many for the first time to buy emergency supplies, food, and household staples.
We hosted a virtual summit to speak with marketplace experts and technologists to get a better understanding of how brands and marketplace sellers could adjust to the new world following the COVID-19 outbreak.
You can watch the recording here and check out the transcript below:
INTRODUCTION
Gina Tirelli:
Welcome to the second session of Cornering the Marketplace, this session will be focused on Walmart, and we have an amazing panel of Walmart specialists to cover some of the latest news from the marketplace and also some strategies for expansion.
I'm your host, Gina Tirelli from Skubana, we also have Chad, CEO, and co-founder of Skubana, Elizabeth
Marsten, who's the Senior Director of Strategic Marketplace service at Tinuiti, David Waltzman, who's the director of strategic partnerships at Feedonomics, and Michael Sene, who's the director of sales at Deliverr. So, without further ado, let's get started. Chad, I'll pass it over to you, to show what we'll cover.
Chad Rubin:
So, we're going to talk about how you're going to be expanding onto Walmart's marketplace. My name is Chad Rubin, I am the co-founder and CEO of Skubana, I also happen to be an E-commerce brand called Think Crucial, we manufacture and sell home appliance parts. We sell across roughly 15 different channels out there, so we've been going multi-channel for a long time and I've always looked at selling online like playing Monopoly, you want to be on every piece of the board to win, that's how you win at Monopoly.
I'm super excited, I just wanted to say thank you, everyone, for dialing in today, we've put together a lot of content that I think is unique to this time, we've been talking a lot about COVID-19 in our previous webinars. This one's really all about how we can be leveraging other marketplaces, especially since what's been happening on Amazon's FBA suspension.
So, we're going to be talking today about Walmart, about some of the initiatives that Walmart has launched how you can leverage those tools in your retail strategy from an advertising perspective, and then also from a product perspective and a fulfillment perspective.
So, this is actually a really interesting slide, so this is essentially the top 10 retailers in the United States and how they've shifted over the course of time, and what you'll see in the first four decades, you'll see Sears and then you'll see Walmart in the final past four decades here. This screen actually is specifically the homepage screen of the Walmart CEO because every day he's thinking about, "Who's going to try to unseat us and take us over?"
So what you'll see here in 2020 is that Amazon is starting to inch up closer and closer to Walmart, and I just think is just a very important slide, but I also think that it speaks to the CEO of Walmart, this is what he's thinking about all the time and how he can innovate and be on the cutting edge and on the pulse of what the consumers that are shopping at Walmart want. Walmart wants to keep its No. 1 spot, which it's held since the 1990s when it overtook Sears, but to stay on top Walmart has to deliver an unparalleled customer experience not only in its physical stores..but online…let's look a little more at Walmart's online reputation...
So, Walmart has started to really make a big push into E-commerce over the course of say, the past decade or so. Specifically around their purchase of Jet.com, which I think was more so am acqui-hire of Mark Lore.
More recently, they've started to acquire brands that are more high-end or "luxe". This is to tap into a new demographic that they weren't able to tap into previously, along with launching their marketplace, which I think has been a really huge boon for them, which we'll talk more about.
Ultimately, to compete with Amazon, Walmart needs a strong third-party marketplace that can increase its product catalog.
In fact, the Walmart marketplace has been around since August 31, 2009, nine years after the birth of the Amazon marketplace.
It remained dormant for much of that time...
Thanks to a steady increase in marketplace sellers, that number grew to 17 million by 2017, more than tripling in a year.
Then one more year later, the catalog was over 31 million items...
In January 2020 products sold on Walmart peaked to 51M and as of March 25th it stood at just under 47.5 million products.
And remember, 92% of those products are fulfilled by marketplace sellers!
So, interestingly enough, Walmart has increased the number of products sold on their site in a big way, sort of ripping out of the Amazon playbook. Walmart's just been really using that playbook to their advantage, and you can see here that there are 51 million products now sold on Walmart, and 92% of them are fulfilled by marketplace sellers. Amazon has five million sellers across all their different properties, but roughly I think two million of those are on Amazon.com, so it's gotten hyper-competitive.
So with Walmart having 38,000 sellers, I still believe this is blue ocean, there's still a very big opportunity, and I also believe that the recent circumstances with coronavirus and COVID-19 and Amazon's response, just the way that they've responded to this and they've suspended certain activities and certain FBA SKUs, it's creating an opportunity for a lot of merchants that I'm seeing out there. Walmart is 5% of E-commerce sales, again, this is just introduction, just talking about the opportunity here, Walmart is just really positioned well, given their in-store pick-up, given their buying power, and given the fact that they actually have toilet paper, where a lot of others don't have toilet paper right now.
On February 25, 2020 Walmart introduced WFS to compete with Amazon's FBA service. WFS takes care of picking, packing, shipping, delivery, returns, customer service, and more. Fast online fulfillment has long been a challenge for Walmart.
Earlier that month, Marc Lore, President at Walmart U.S. e-commerce, admitted the struggles of meeting next-day delivery expectations.
"Our top-line growth was better than expected, and that put pressure on fulfillment and ship speed, which led us to back off our shipping promises, which left the sales on the table...this year, we'll be laser-focused on delivering faster and longer into the holiday season."
WFS is a gamechanger in the race to deliver the best and most consistent customer shopping experience.
But unfortunately the WFS announcement was quickly overshadowed by COVID-19 which rattled supply chains around the world. In addition, Amazon made the startling decision to limit incoming FBA shipments of non-essential products to support the replenishment of household essentials and groceries. This left over fifty-percent of Amazon sellers without the infrastructure to sell their products.
This is where Walmart has the advantage….
As COVID-19 spreads across the country and physical distancing and quarantine take hold…
Marketplaces rush to hire more manpower but Walmart already has a workforce of 1.5 million
And when manufacturers ramp up production, Walmart stands at the front of the queue, given that it sells more of just about everything than any other retailer.
Walmart also brings decades of disaster response experience.
After Hurricane Katrina ravaged New Orleans, Walmart's truckers shuttled bottled water, diapers and socks to displaced residents -- often before the Federal Emergency Management Agency showed up.
When the Great Recession crimped consumer spending, Walmart's low prices and wide assortment made it ideal for those trading down and cocooning at home.
On a more granular level, that brings us to SNAP or Supplemental Nutrition Assistance Program otherwise known as food stamps.
Walmart gets about $13 billion per year from customers using SNAP, accounting for about 18% of the entire SNAP program.
This ability to serve more price-conscious consumers with lower prices is a big reason why Walmart becomes the retailer of choice during a crisis.
So, they have a lot of buying power, people are still looking to Walmart as a place to go to buy products, especially as the disparity between the upper class and the lower class starts to widen, now that the new unemployment numbers came out with three and a half million jobless this past month, Walmart in the sense that they're always low price, they do appeal to those that are hit by the crisis the most right now, and so this is a great way to tap into a market that you maybe haven't traditionally been able to tap into.
So, it's a really interesting opportunity, one that I want to underline and make sure that everyone's very aware of, which is why we're having this webinar. Oh, they're also probably the largest employer right now, so again, as smaller businesses close, I think there is recently a stat that roughly about 40 to 50,000 small businesses have closed due to coronavirus this past month. Walmart is still remaining open, in fact, their employees are still coming to work and of course, the marketplace is expanding and growing during this crisis.
Another reason Walmart can step up during this crisis is it's recent investments in health, pharmaceuticals and online grocery delivery. These services makes it the first stop for millions of Americans both online and IRL. As online grocery shopping goes mainstream, Walmart will be the main beneficiary.
One-third of shoppers surveyed by Gordon Haskett Research Advisors on March 13 said they bought food online over the past week, and of those, 41% were doing so for the first time.
For those newbies, Walmart was by far the most popular option, capturing more than half of orders. Amazon and its Whole Foods chain garnered only 14%.
And I can't tell you how many Amazon sellers are reaching out to me saying, "Hey, do you know a 3PL? How can I set up a warehouse right now?" These are things that are happening because everyone has invested and put all their eggs in one basket, and that basket is Amazon's basket, and now is the time for people to really take a hard look, not just as the way that they're running their life, but the way that they're running their business, and ways that they can learn from this and not let it happen again.
So, really you want to go where the puck is going, not where the puck is, and Sam Walton, this quote, I think, underlines this is, "To succeed, you need to stay ahead of the change, to be in front of the change." And that's really why we're all collectively joining this webinar together today.
Finding Opportunity on the Walmart Marketplace During COVID-19
Chad Rubin:
We built Skubana to enable brands to go omnichannel, multi-channel, to sell in-store, to be able to fulfill from in-store, to be able to have a 3PL and a warehouse, and to orchestrate all those orders from all the channels, forecast demand plan, and most importantly, make sure you're making money, with a little bit of automation involved as well.
So, this is a fascinating slide, so firstly, Amazon recently announced that they're suspending shipments of non-essential products, not allowing FBA shipments inbound that are non-essential. So, my E-commerce business, which is in the home and garden category, which I view as essential, vacuum filters, air filters, pet filters, coffee filters, out of our 2,000 SKUs, 80 of those SKUs were blocked.
And I can't create new listings out of it, and I can't even appeal it because Amazon is just that type of black box, they're at a certain scale where they're not allowing people to make changes to their offering because their selection is so freaking wide. You can't re-classify your SKUs, you can't change the note of your SKUs, what they're classified in, and so I think what's happening now is that there's a shift where Amazon sellers, number one, are trying to figure out, "How do I go FBM? How do I go fulfilled by merchant really quickly? How do I find a 3PL," like Deliverr, for example, "to do that? How do I set up maybe my own fulfillment in-house to do that?" And also, "Hey, maybe I shouldn't have invested my entire life savings in Amazon, maybe there's a chance that Amazon is really not a business, it's just a channel, and this allows me to open up my purview and my business to many other channels that are out there."
So, Walmart has a lot less sellers, much less competition, and you're not competing with the house, with Walmart, if you look at the blue line here, this is Walmart, the number of products that are on Walmart, and it's not a lot. And if you look at the bottom here, the orange line, it's actually first-party products, meaning Walmart's product catalog that would be competing against you. So, Walmart is not here to copy your products, imitate your products or release "Walmart Basics". They're actually enabling their sellers to come and join the platform and to succeed on the platform without having to compete with Walmart direct, as a 1P vendor. So I think that's super interesting, especially in this crisis right now, again, just underline the fact that I do believe you need to diversify your offering to survive.
If I was even investing in many stocks, I wouldn't put everything in one stock. You want to be in many different channels to succeed, and I think Four Sigmatic, I always talk about them, I think they have great landing pages, I think they have great email marketing. They have an in-store, they're selling across as many channels as possible, they're obviously advertising like crazy right now, especially given the fact that a lot of people are seeking to boost their immunity right now. So, I love looking at what others are doing to succeed and imitating those, instead of recreating the wheel, I want to throw some gold-plated hubcaps on that wheel and make them pop, so I like to see who's doing it really well.
The other thing is that with Amazon, you don't control much. As you can see right now in this environment, you can't really control much. So there's this migration of merchants and brands, retailers are like, "Hey, how do I take control? How do I do seller fulfilled prime really quickly? How do I get in-house fulfillment activated quickly? How do I find a 3PL to utilize quickly?"
That's where software like Skubana comes in, to track and monitor your entire business and empower you to sell multi-channel. So, take back your destiny, bring it back into your own hands, selling on one channel is not really a long-term viable option. Especially if you're looking to sell right now, and I do believe there's going to be a lot of Amazon businesses that are looking to sell for super cheap because they've been just hit so hard by what's happening right now, and they just can't survive.
One of the ways to survive is to actually be nimble, to be agile, to be quick, a lot of these bigger brands can do that with the right software, for example, Deliverr is built right into the Skubana App Store, just like Shopify has an app store, we have an app store, you can click a button, you can get started with Deliverr right away and start activating your other channel strategies, which Deliverr's going to talk more about later today. I don't believe that Walmart's for everybody, right? So, certain brands maybe don't want to be on Walmart, now, I would have never thought that Four Sigmatic would be embracing Walmart the way that they are, but they are because people are looking for immunity boosters on Walmart. Now, certain premium luxury brands that have a little bit of hubris, maybe a little bit of ego, haven't wanted to embrace Walmart because they don't want to have their products seen on Walmart. But, Walmart is a viable option, they're essentially tapping into certain markets that a lot of these premium brands couldn't tap into initially, and will give you a slew of new audience dollars to capture during this time. So, if you want to get a test in, never say, just throw all your products on a specific channel because that's a lot of legwork, I believe in having a minimum viable product. Meaning, put your hero SKU, or put the SKU that's your economy SKU, sort of the SKU that appeals to everybody on the channel, and just work on that SKU and collect data, and see how the audience reacts to it. Interestingly enough, with Four Sigmatic, they actually didn't control a lot of their Walmart listings, so there's a lot of third-party sellers that are controlling their brand equity right now, and they've lost control of some of their brand on Walmart. So, when you do launch your product on Walmart, you can take back how your brand exists on that channel, how people perceive it, how the listing titles look, the images that are on there, your bullet points, your descriptions so that you make sure that you don't dilute your brand during this process.
Just as I encourage brands to have a presence on Amazon, I encourage brands to have a presence on Walmart and to learn and collect data from that presence. On top of that, I think now more than ever, it's really important for people to stop using spreadsheets and certainly start having an eye for variability forecasting. Right now things are moving on the dime, partners that join this webinar today, we ask them within hours to re-scope their slide deck and make it appropriate to what's happening with coronavirus right now versus two days ago or five days ago, or 10 days ago, and that's really why it's so important to have a community and to have partners that can be nimble and quick like that. And I do believe that you need to be doing that for your business today, so you need to be analyzing, "What are SKUs that are moving well right now, is that the highest profit items that we want to double down on? Maybe I want those to be shown on Walmart?"
You need to have a process in place so that you could actually fulfill, and have a 3PL like Deliverr set up immediately so that you can actually capitalize on other channels and off Amazon opportunities, especially since Walmart and eBay are really poised to survive right now because they're allowing you to create new listings on their channels. So, it's one way to essentially get indexed on Google really quick without having to add that to your site on Shopify or anywhere else. But most importantly, you want to make sure you're seeing what your winners are and what your losers right now, doubling down on the winners, and letting go of the losers. But also understanding, what is the moving average of your velocity, so if you say, "I want to look back on the past 30 days across all my warehouses and all my channels, what are we going to run out of stock within the next 30, 60, or 90 days?" And making sure that you're in touch with your supply chain to make that happen.
Lastly, I think it's very, very important to outline a plan and to make sure that you're understanding your cost structure. I spoke about this last week on the coronavirus webinar that we did, which is essentially scenario modeling, understanding what is the best case outcome from this, the medium case, and the worst case, and really trying to prep your business for those different scenarios. This virus preys on the weak and elderly, and people that have lower immune systems as human beings, but it also is preying on the weak businesses right now. And right now it's the quickest businesses that react to this that are going to be able to bounce back the quickest from this, as there's a recovery in place. So you want to make sure you're recession-proofing your business right now and buckling up because we don't know what the world is going to look like.
We don't know if the stimulus package is going to do what we anticipate it to do. All we know is that there have been three and a half million people that were let go, and I keep having more and more conversations with more people that are being let go at this time. So, that's one thing is, make sure you have a plan in place, that you're not surprised by this, you want to leverage automation as much as you possibly can. I do believe that right now, the stronger businesses are going to survive, they're going to start taking market share and out-performing their competitors, competitors that don't have automation, that aren't lean, that aren't agile, are going to be really struggling with this. So, making sure you're preparing for the bounce back, and sort of projecting when do you think there's going to be an uptick, and you can only do that based on the moving average of your products.
Lastly, I'm a big fan of looking at M&A opportunities right now, I think things are really cheap, and they're going to start getting cheaper. So start looking at even competitors that maybe are struggling to pick up the pieces, where you can essentially duplicate processes, and pairing them together so that you're driving more top-line revenue into absolute dollars of your business. And certainly, make sure you're getting an inventory management system that is nimble, that's agile, that's not painful to deploy, that can be quick to respond and help you expand from FBA to FBM, maybe even multi-channel, fulfillment. Enabling app partners like Deliverr in the app store, which are plug and play, that aren't super cumbersome.
Building a Winning Walmart Advertising Strategy - Presented by Elizabeth Marsten:
Tinuiti is an agency first, with all of the agency services, so we have marketplace, paid search, shopping and feeds, SEO, email, CRO, analytics, integrated media strategy, programmatic and creative, and more. But we are a large organization throughout the United States, we have about six offices and about 650 employees and what's awesome is I'm a remote employee normally, so COVID happened and I went, "Well, I guess I just will stay where I am." So that was the good news, as a senior director of strategic marketplace services, that means that I work on all the new stuff. So we have a very strong Amazon presence, our business line that we have going now, but currently what I'm working on is Walmart, and building up our Walmart offering and what that might look like.
So, one of the things to add to that today, obviously COVID's top of mind, I feel like you're not allowed to not have something to say about it, but for Walmart, in particular, is we've seen is they're not experiencing official delivery disruptions. So unlike some of the turbulence that we're now seeing with Amazon, there is less, there are obviously more options for buy online, pick up in stores. So as Chad showed in his slide, the reach that Walmart has just from a store perspective, but geographic as well, especially in those key categories, yes they still have toilet paper. Not online, but you have to go in the store or pick up, some of those are picked up in-store only items like you have to physically go in. Some of those less in-demand items are still available for that two-day delivery, free ship if you get that $35 minimum order.
Deliverr will go onto this a little bit later, more about those operational warehouses and the fulfillment partner and how they get that done, and then there's obviously the official Walmart COVID response. So, what I'm going to cover today is Walmart Media Group or the advertising options. So for some of you that aren't even selling on Walmart yet, this isn't as relevant, this is a for later thing and I hope you'll think of me and Tinuiti when the time is right. But what I want to cover today is, there are three different types of advertising through Walmart. There's search, display, and video or Vudu, I'm going to focus today on the sponsored products more than anything else, and that's the ad unit that we're most familiar with on Amazon. So a search is performed, a sponsored product usually performs somewhere in that search result and/or on a product detail page, and I'll go into that in greater detail.
Probably the biggest benefit that Walmart advertising that they've posted out there is you can jumpstart new or struggling SKUs on the marketplace, which is very true. Capturing seasonal spikes, average increase about 10% in sales, category dependent in terms of on top of your organic sales. You can, and this is in the Walmart FAQs, they do state this, that you can increase organic impression or rank through sales velocity and volumes. So obviously, somebody goes to walmart.com, they put something in, keyword in, your product comes up, they click on it, they buy it, you've taught Walmart that that is relevant for that query, so they're going to go grab it, do it and rinse and repeat, right? Flywheel, and then of course, as we were talking about earlier, it's not Amazon, and that diversification I think is why a lot of us are here today.
So first and foremost, I want to touch on two advertising types that I'm not going to dig into too great a detail, one is the Walmart search brand amplifier, so this is for head terms. So, two, three words tops, you'll go in the generic search bar, put it in, and you will see at the top there, the logo and three products that follow it, and that's just top of the search page that you could get and it's booked via the Walmart Media Group. The other that you can book through the Walmart Self Service advertising UI, but not directly, is the buy box banner. So, on a product detail page, underneath the buy box, or add to cart, you will see in that red there, a banner-like experience for potentially a competitive product. You have to have a dollar minimum CPC bid in an automatic campaign in order to qualify, average CPC on that is category dependent. I usually say if you're trying to win that particular placement, you probably want to go higher than that, probably about two dollars in order to get that, and you won't be able to see that, and I have this later on in my slides.
You'll be able to see that placement report, like how many buy box banner impressions you've received, however, you still can't control it. And then, of course, the meat of today, I'm going to talk about mostly Walmart sponsored products, so these are the in grid search results that you may be more used to seeing on Amazon. These are cost per click, they drive within Walmart product detail pages, you can control how much you spend, you do set a minimum budget at the campaign level for $1000, and a daily ad spend at $100 per day. It is the minimum required amount that you have to put in when you are going through the Walmart set-up, that's just the way it is. It's not necessarily what you will spend, but it is what you have to input, and it is, I recognize as a paid search person, my OCD kicks in and I don't want to put $1000 in. But, that's what you have to do in order to get it started, these spots show up in grid search, three, five, six or 12, I did ask why those spots, in particular, that wasn't anything I could have disclosed to me.
But that is where it is, and there's only two spots in a strip at once. In order to be eligible though, the product in the question must be appearing organically within the top three pages of search results for that related query, and of course, you have to be winning the buy box. So, same rules as Amazon on that one, there are a few different places that sponsored products can show, search results page, obviously, product detail pages, browse pages, and I will go into an example of that because I also had to dig a little bit when I was first learning this. The difference between a browse page, a topic page, and a category page, so category page is pretty, I think, straight forward, it's those topic pages and those browse pages that it starts to get a little sticky.
They're also shown in a few different formats, so besides the singular products within the search result grid, you'll also have a carousel, and the carousel's what we see a lot more of. It's located on the search results page, the category pages, and the bottom of product or item, these are those item pages at the bottom when you scroll all the way down. You do not need to pair organically in the first 128 results in order to be in that placement, and that's probably one of the reasons I see as many impressions as I do for that particular unit. That is one thing to keep in mind there, and then, of course, we have our campaign types. So, Walmart is similar to Amazon in that there are automatic and manual campaigns, the automatic campaign is when Walmart determines when to display a sponsored product based on the keywords identified from the product title, description, other material.
Whatever they feel is relevant to the products that you have chosen and put in that product group or that campaign must be winning the buy box, same thing. You can set the bids at the product level, and they're eligible for all of the placements, so that buy box banner. The manual campaigns, however, are manually where on the keywords that you select, that you want to bid on, and depending on the match types, so the same match types of exact, phrase, broad, do apply here, and you must be winning the buy box. You can set the bids for the keywords at the match type level, and it's a 220 keyword limit per campaign, which is actually pretty small compared to say, Amazon or Google, so keep that in mind. And what I've found is you don't want to add a bunch of keywords either, like just stuffing keywords in there, as many as you can, it's just more maintenance more than anything else.
Things to note about that as well, Walmart is a first-price bid auction, Amazon and Google are second-price, meaning the bid that you put in, let's say there's two of you competing, and you both put a bid in, whoever the highest bid is obviously wins, but you only pay a penny more than the second-place bidder. In this case, you pay what you bid, so you have to be careful not to be, in a sense, overpaying. So no matter what that second-place bidder bid is, so if you put that two dollars in trying to win the buy box banner, and you only need to put in say, a $1.30, then you've overpaid. So you'll have to keep very close track of that, and then, of course, it is based on the maximum you are willing to pay per click. There are minimums, 20 cents, and 30 cents respectively, so it's 20 cents for the automatic campaigns, 30 cents for a manual. Walmart has recommended starting higher, so higher than that minimum, get those impressions, learn faster, and then drop the bid down as performance starts to come in.
I don't care for that methodology as much because it is harder to control on Walmart, as far as when you jack up the bid and then try and bring it down. But it depends on how fast you need those answers as well, so for some folks, that may work. I start with at least 50 to 60 cents, so double that minimum, especially on a manual campaign. Additionally, the relevancy, bid, and buy box, so to get that impression you want to make sure, as I said, appear in that top 128. You need to rank higher than or equal to organic search ranking for that product in order to get that impression. Obviously, the same category as the search query and the same product type of at least one non-sponsored item on the first page of search results.
To win the buy box, it's Walmart, you've got to have the competitive price point, the product has to be in stock, fast shipping speed, two days ideal, so Deliverr will get into that quite a bit on how you can get that two-day ship badge. And then on-time delivery and positive reviews, so we're talking about just some of the basic seller metrics in order to be successful on Walmart. Seems like it would make sense, so obviously, if you're able to do this on Amazon and replicate this on Walmart, you will have a similar conversion. Walmart also has what's called bid modifiers, so you can increase a placement or platform you want to emphasize or desktop or mobile web. What I have seen best is desktop and mobile app, mobile web experience for sponsored products is not nearly as clean and is not as good looking.
Conversion rate tends to be better on either a desktop or a dedicated format, placement again is that buy box banner, what that means, and then search in the grid. And here's what it looks like if you were to run a report on that, so you get reports for campaign performance by placement and platform, category, and like I was saying a little bit, think of it this way, the category page is the top-level category. So when you look at walmart.com and you look at the left nav, and you see all those different categories, it's pretty high level, it's like beauty. Browse is pretty much after that and should be considered a sub-category, so think about the way that you would go into a physical Walmart store and you would look down the aisles.
When you go to a store, you don't ask the clerks where the bread category is, you ask where the bread aisle or the bread department. So that browsing capability or that browsing behavior is something from stores, trying to kind of transfer it online as part of the experience. Topic pages are timely or collection-based, can range from anything from 4th of July beauty that I've seen to winter accessory collection for kids, that kind of thing. So keep that in mind, they tend to disappear after a while, come in and come out, and then last but not least, some of the campaign management optimization tips. So, 10 to 15 SKUs in a single ad group or campaign to gain enough traction, do not do single SKU groups unless you have a significant amount of traffic, and when I say significant I mean in clicks, not in impressions, but like clicks and sales.
In order to justify breaking that out, it's just a matter of the sophistication so far of what the Walmart system is able to understand on what a product is and what people are looking for and what they buy. Do use the suggested keywords tab after the campaign has run for about a week, in impressions you want to go from top to bottom in order of priority because the relevance after the first, oh, eight or nine terms really drops off considerably. I would not just add everything that's in that suggested tab, I would cherry-pick the top few every couple of weeks. Make sure to take a look at walmart.com site search, so put in what the thing is and then start to see what Walmart suggests after that and then you will have a pretty good idea of the top-level queries that your product could show for, and same with related searches which show at the bottom of the page.
My wishlist, because folks always ask, there are no negative keywords with Walmart right now, and there are also no search term reports, so it is a little bit of kind of like swimming in the dark. So you're kind of swimming around, you're not sure necessarily what's always down there and you hope there's nothing that's going to grab you, I know that just sounded terrifying, but it is a little bit dark right now. Targeting by placement or page types, you can not definitively say, "This placement at this priority." You can do a little bit with the bid modifiers, but it's not as directive, you can't just say, "This placement only, and not that placement." And then a dashboard that aggregates top-level data for all campaigns. One thing I did put in here as my last piece here, so resources, so I've got check it out, so Walmart sponsored products, they have a help center, it is not gated like the Amazon stuff is.
You can just go in and access it, you can apply here for a Walmart advertising account if you're already a seller, some articles, and then the Tinuiti blog, and also I want folks to know that if they want to have any questions about Walmart, just feel free to reach out directly.
Listings Optimization - Presented by David Waltzman:
Feedonomics brings in data from e-commerce platforms, normalizing, optimizing, and then syndicating shopping channels. Those could be CSEs, it could be marketplaces, affiliate networks, and so on, but from a partnership perspective, we're really trying to reduce friction points and deliver a cleaner experience for performance marketers. So listing optimization is critical, I don't know about you, but when I'm going through a marketplace, or really any search page for that matter, I never go to the second page, and about 70% of folks are with me on that. So it's really important that we get you the best titles, descriptions, categories, and anything we can to get more eyeballs to your product and get it known in the marketplace.
So as far as categorization specifically on Walmart, we have specialists at Feedonomics on Walmart, they go through all the recommended options and fields, make sure that they understand what's required for that category. So what's a little different here, if you're used to, let's just say, posting to Google Shopping, is that it's not the same fields and taxonomy for everything. It's going to be more individualized based on the types of products that you're selling, and so Walmart understands this, that you also may not instantly familiar with their taxonomy. So of course, it's best to get as detailed as possible, so you don't go all the way to the bottom subcategory, that's okay. Obviously, you won't be as relevant and not show up as high in the page results, so that's one of the values that we bring to the table at Feedonomics, that we have our experts that understand all of this and handle it for you.
Another thing to think about is variations, so again, on the core Google Shopping feed, you'll have a row in your feed for every SKU, but once you go to the marketplace, one of the things that changes is that you need to have parent SKUs. So, all the different variations fall under that parent, we have some quick ways of doing that in our platform, and again, we have our marketplace specialists that do this day in and day out and build the database properly. As Elizabeth just mentioned, it's really important to win the buy box, as far as how to do that and have the best content, you should definitely get out there to start, and that's requisite. But being a primary content provider or a PCP is really important on Walmart, it's similar to being a brand registered on Amazon.
So, whoever is the PCP, gets to control what attributes are on that page, and so if you are not that person, regardless of what's in your feed, that other content is going to be showing. So if you're the first one there, definitely claim it, all this listing data is considered on a UPC basis. So it's not just brands, but actually the specific product being listed, and to be extra competitive, like Elizabeth was saying, you want to have good pricing, good shipping, and especially now in the age of COVID, make sure that your product is in stock. Since we're moving lots data now, and probably part of a multi-channel strategy, we want to make sure that we add rules, in Feedonomics to make sure that good quality data is being sent out on a recurring basis.
The things that you'd want to look out for are if a certain amount of your products have an empty category for Walmart, or maybe links don't have HTTP in the beginning, so that's an invalid link for your images. A variety of different things can be added to this, and again, it's really just to make sure in the age of automation, we still give individual attention to quality, and that our team of analysts get notified and can make changes, and if needed, to change source data, we work with your teams as well. More advanced functionality that we do with our clients once they're onto Walmart, is to make sure that we start doing A/B testing. So that can be with titles most commonly, stepping it up a level from there, we can also look at image testing, and then also adjusting different attributes that we have in the feed, so it could be using things like color, size, gender, different noun aliasing techniques. Just to make sure that, again, the offer is most attractive, I should also note that this is going to change based on the destination.
So what works best on Walmart may be different, what works on Google may be different than what works on Amazon, so we cognizant of all of that, and that's why we have specialists in each of these domains. So, once you start selling your products on Walmart marketplace and all the other ones that you're doing already, in Feedonomics, you have a convenient dashboard where you can view all of those orders, you can see the fulfillment status, you can see shipping information, what was in those orders, and of course, you can query once that's all done. This isn't necessarily the source of truth for your data, you're going to have other business systems for that, but with Feedonomics, again, it's just quick access to the data, to see it all consolidated, and this information that we're shipping back and forth is happening about every 15 minutes and keeping you up to date.
So how does all this actually work? Our offering's called FeedAMP at Feedonomics for marketplaces, so what we would do is gather your catalog, which could be updating maybe four times a day, we could do up to every 15 minutes if needed. So we push your catalog to the marketplace, and then when an order happens on Walmart, we collect that information and shuttle it back to your E-commerce store, file the order, get all the transaction information, [inaudible 00:42:56] inventory and ship it back to Walmart. So again, this process goes back and forth every 15 minutes, to make sure that there's no overselling. So that's what I had to cover today, I'll be able to hand it off to the next presenter now.
Deliverring in Two Days on Walmart - Presented by Micheal Sene:
I'm Michael Sene, director of sales at Deliverr, and before I dive in, I just wanted to give a quick one minute overview of Deliverr, and really how we started was just to see this challenge that many sellers were facing with fulfillment across many channels. Now, I know from the poll, many people are not selling on Walmart already, which leads me to believe many are selling on Amazon, and as Chad mentioned, a lot of sellers put a lot of their eggs in one basket, and with some of the challenges with using FBA right now, one, it's not allowed by Walmart if they're not integrated into fast shipping programs. So, Walmart two-day, Amazon's focus is prime and that's what their main focus will be. All items are shipped in Amazon-branded boxes when you're using it for multi-channel fulfillment, and then one of the main ones everyone's seeing right now is the delays due to the coronavirus.
Both in inbounding and outbounding, and also restrictions, some prime dates are pushed back, I saw some yesterday as I was trying to make an order, April 21st, and then I went onto Walmart and saw it for this week. Some of the other challenges with using a traditional 3PL, pricing is high, it's unpredictable, you'll often be required to have a minimum amount. Our minimum amount is one unit, four to get nationwide two-day, you'll have longterm contracts, they don't support fast shipping programs, and very long onboarding time. So some 3PLs will require four to six weeks, our shortest time we've seen is two days, we had a seller on Monday who was inbounding their stuff on Tuesday and should be for sale on Walmart by the end of the week.
So that's where we come up with Deliverr, and we're essentially a multi-channel, we are inherently multi-channel across many channels, and the main one we're talking about is Walmart today. We have 30 plus nodes across the nation that are fully operational right now and there are no disruptions due to the coronavirus, and we update that daily. We don't foresee any, but we're always monitoring it, and so we're getting many sellers coming from Amazon right now who are looking to sell onto Walmart and sell even their FBM stuff, as well. So what we do is, our main points are we have clear, simple pricing, which I'll show you a screenshot in a bit. We offer Prime-like badging on Walmart two-day, eBay guaranteed delivery, and it's a very hassle-free setup, which I'll show you in a little bit.
So what we'll talk about here is specifically the Walmart two-day badge, we also do other fast tags as well, Wish is one of our current partnerships that we just launched as well, so Wish Express. But for the Walmart two-day badge, we're seeing a huge lift across our sellers, 156% average life just from having the two-day badge. If you do a search on Walmart, you'll see a lot of items are free standard shipping, so having that two-day badge allows you to just win that buy box, if you're a reseller, just get up in the search results and in the indexing. We just got a stat this morning that 3% of all of Walmart's two-day items are fulfilled by Deliverr right now, and we see that number growing more and more as we bring in more sellers.
Here's an example of just some items right now that you'll see that is seeing a huge lift by having that two-day badge, the shampoo item didn't move for 60 days, you throw on the two-day badge, they saw a 500% increase in lift just by having that badge. And then we also have new pricing that's our April 1st, so you'll go on into our cost calculator, you can type in your ASIN or just paste the URL and you'll get those two-day rates from Walmart, assuming you're signed into a free account, which takes one to two minutes to do. You'll also get access to Walmart's Performance Ads program, once you send in your items you get approved for this, so you can work with any of the partners on this call to help optimize that, that you'll be approved into the Walmart Performance Ads program, as soon as you activate your fast tags and send in your items to deliver.
A couple of questions that have come up is, what's the difference between Deliverr and Walmart Fulfillment Services? We also value our partnership with Walmart greatly, but there are some differences between WFS and Deliverr. One, we're inherently multi-channel versus being channel-locked, so you can send items to us and we can fulfill across all networks. We believe we have really competitive pricing, go ahead and check it out, we also, across various channels that are outside of Walmart, can offer next-day in some areas, at no additional cost to our two-day rate. So in California, for example, where I'm at, we're having next-day across the board and people are only paying the two-day rate for that, which is a great added benefit. In addition, I know there are some delays with regards to approvals for WFS, so we noticed some sellers were getting wait-listed for up to two to three months, which is totally fine if they're looking to go that route, but we also offer a very quick onboarding time, as I mentioned, it can get onboarded today and send your items in today and for sale by early next week.
Getting started is pretty quick, it's three simple steps that I'll go through right now, connecting Deliverr, send inventory to Deliverr, and opt into our fast shopping programs. You create a Deliverr account with any of your integration tools or Walmart, we partner really closely a Skubana, highly recommend that as an integration tool to feed a product into the Deliverr network. You send inventory into Deliverr, you create a shipping plan, very similar to Amazon FBA, and when you opt into the fast shipping programs. We are constantly offering more fast tag programs on here that you can be eligible for if you integrate directly with Skubana to Deliverr. And then you just watch your orders come in, it's a very seamless process, and here's for the folks, I noticed there was about 60% of people on this call that are not even selling on Walmart, go to deliverr.com/walmart right now, fill out an application, we actually have a commitment with Walmart that they will try to approve those within 24 hours if there are no problems with the application and everything is filled out correctly.
So give or take about 24 to 48 hours, feel free to email me directly after this if you do submit it and I can go ahead and keep eyes on that. So that's a separate Deliverr/Walmart application that's on our site at deliverr.com/walmart. Wanted to share one quick case study with you guys today, this is Earthwise Bags, and how they started with Deliverr and started to see a huge increase over a three-month period, and what they did with regards to two-day tags and some of the stuff that was mentioned on this call. I always talk about this flywheel effect, which is better visibility allows you to get more sales, and then you have that two-day shipping and ads that actually starts that whole funnel, and that snowball or flywheel effect. And as that happens, you start getting more reviews, the beauty of Walmart is it's less competitive than Amazon. So having a few or even just a handful of reviews puts you above the competition.
So this is Earthwise Bags, and in month one they got everything up and running on Deliverr, and started showing that two-day tag. They had 69 orders, nothing to write home about, but then they started utilizing the ads, so with some of the partners on this call, you can utilize that ad program. And they started having that two-day tag, and they started showing up higher in search, their second month, 346 orders in the given month, still nothing to write home about, but as that started happening, they started getting more reviews, better visibility, more sales. And then you do a search for reusable bags on the front page, and they had nine out of the first 20 on the first page. So that was a huge, huge increase in a matter of three months, and in three months, they went to 800 orders, and I'm proud to say, as of this morning, they are doing close to 100 orders a day on reusable bags on walmart.com.
So there's a huge effect that you can have in a quick amount of time by using Deliverr, so if you're so inclined, just go onto Deliverr, create a free account, enter virtualsummit2020 in the promotions tab under settings when you create that account and you can get three free months of storage, up to $250 today if you go create that account.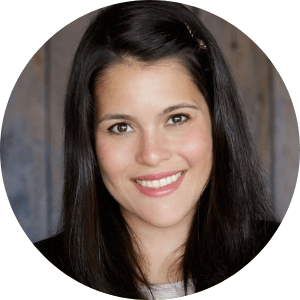 Written By
Gina Tirelli
Gina Tirelli manages Partner Marketing initiatives at Extensiv, the leading retail inventory and order management software for D2C brands and marketplace sellers looking to unify and automate their multichannel operations. When Gina is not marketing ecommerce software, she likes to spend time outdoors with her dog Elli.