Automated Returns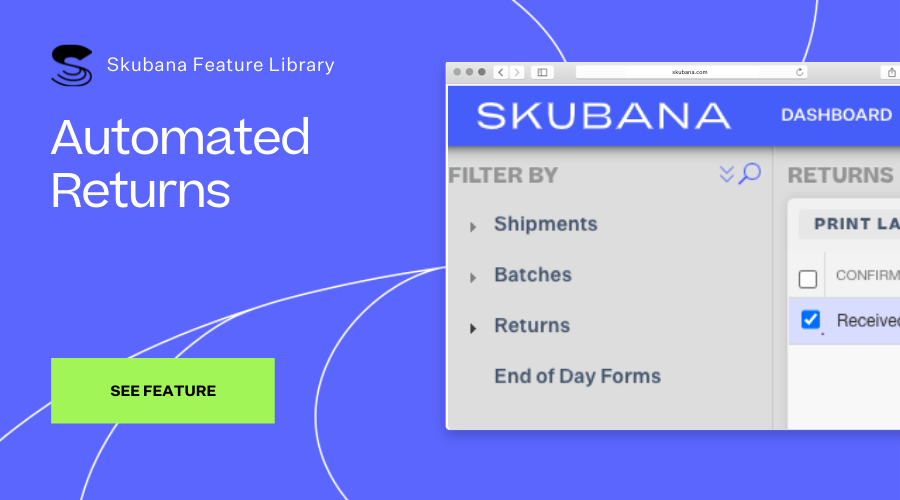 Want to automatically create RMA's in Skubana so that you don't need to create them manually? It's easy!
Skubana can automatically generate an RMA (or Return) in the shipments module.
When a refund is initiated on the sales channel, a webhook will run and Skubana will create an RMA for all the items involved.

This RMA will be created in the Shipments module and be ready for your team to Q&A and receive against.
Skubana will not automatically receive the RMA for you, as the product may not be deemed re-sellable by your team.