Bulk Actions
August 15, 2021
1

min read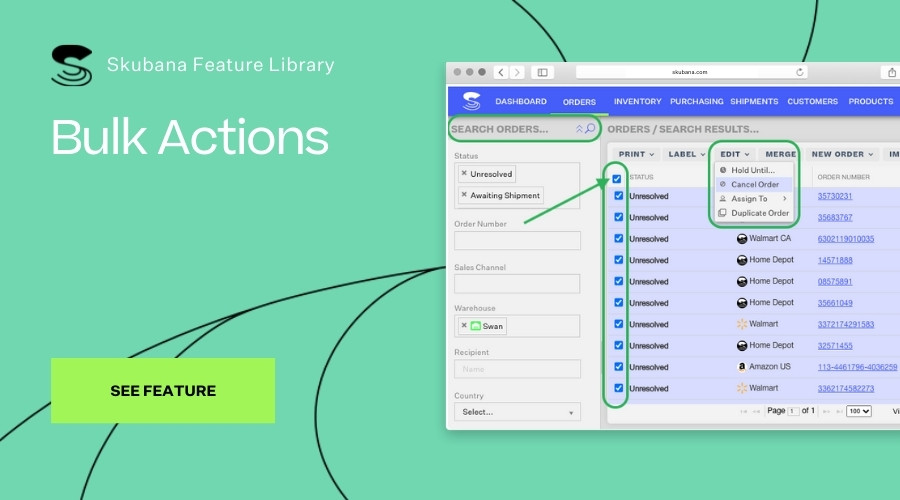 Our new bulk actions functionality now allows users to apply actions to existing orders in bulk from search. This feature allows the ability to select one or more orders from the search results, and then apply updates to those orders at the same time, instead of only allowing users to edit one search result at a time. We will no longer hone in on one individual order from search results.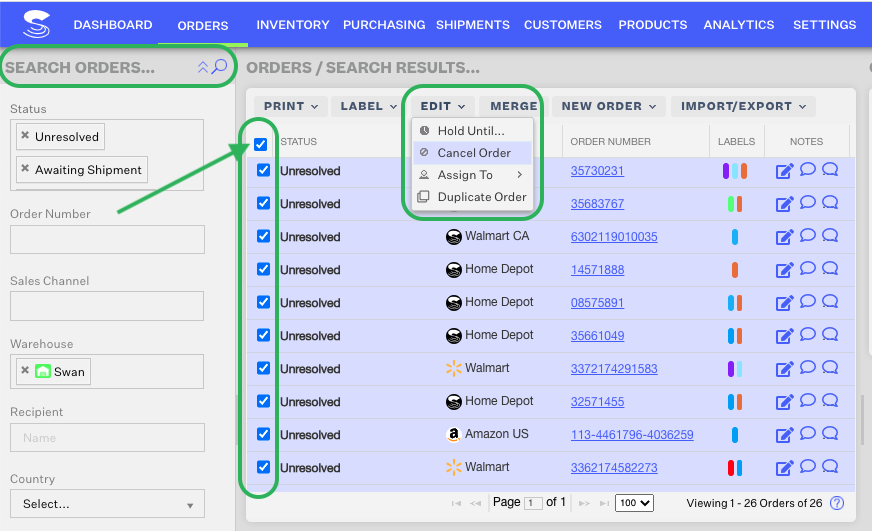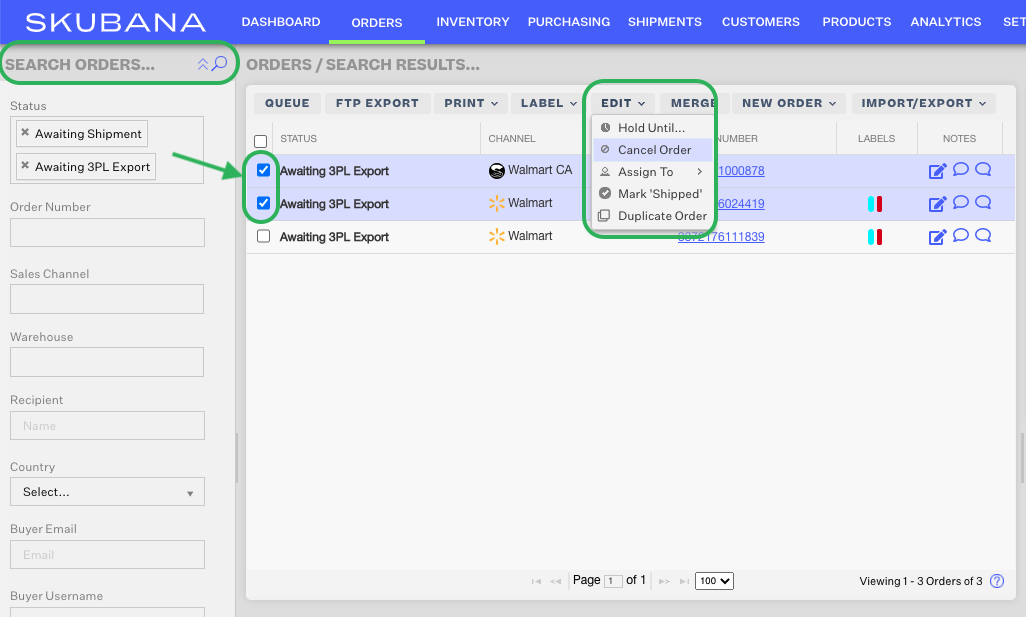 Key Takeaways: The action buttons available will remain true to the order statuses. For example, you cannot mark ship an unresolved order, so if you selected an unresolved order and an awaiting shipment order, you will be not be able to mark ship them together in a bulk action.

Save time and become a productivity machine by using this feature! You can read more about it here!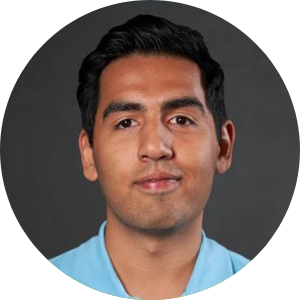 Written By
Abdullah Wali
Abdullah Wali is the Group Director of Customer Success at Skubana. Wali was one of Skubana's first employees and oversees account management, new customer implementations, and technology integrations. When he is not hard at work, Wali is playing with his dogs Mac and Maya.