Bundle Breakdown Orderbot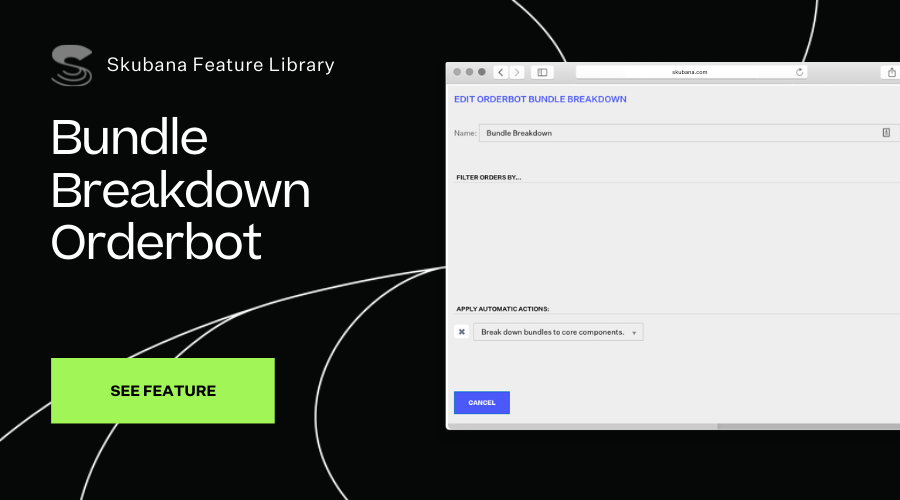 If you sell bundles or kits on your sales channel, this orderbot can break down your bundles/kits into core components when it comes time to fulfill. This can be especially helpful if you have a 3rd Party Logistics Provider (3PL) picking, packing, and shipping your bundles/kits.
This orderbot is most commonly used when a 3PL's WMS has components set up, not bundles/kits.
If integrated, Skubana can send the components to the 3PL's Warehouse Management System (WMS) for fulfillment.
Sales Velocity and Automated Purchase Orders
Additionally, this will allow Skubana to calculate sales velocity on the components of the bundle, not the actual bundle/kit SKU.
Having sales velocity calculated on the components can drive better results for Skubana's Auto PO functionality. Due to the sales velocity being calculated on the components, Analytics Module reporting will not show sales on the bundle/kit SKU.