Mark As Shipped Orderbot Action
August 11, 2021
1

min read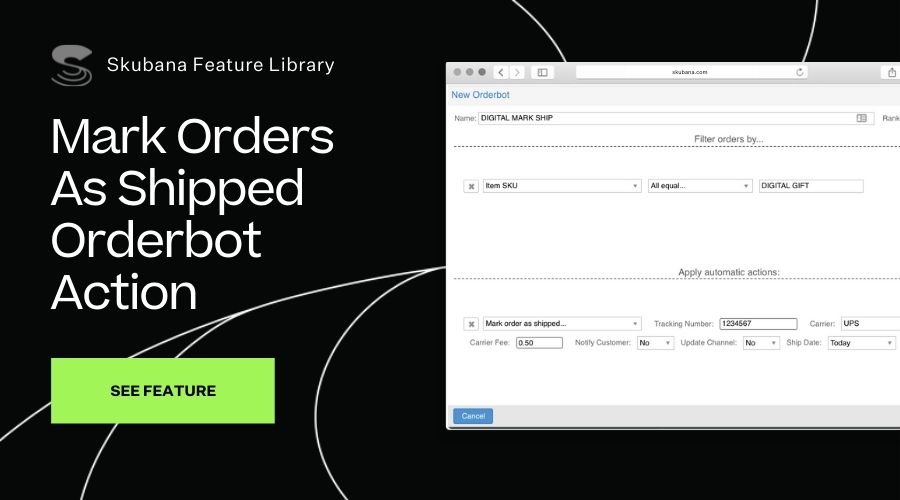 We have introduced a new orderbot that will mark orders as shipped based on your specific filters.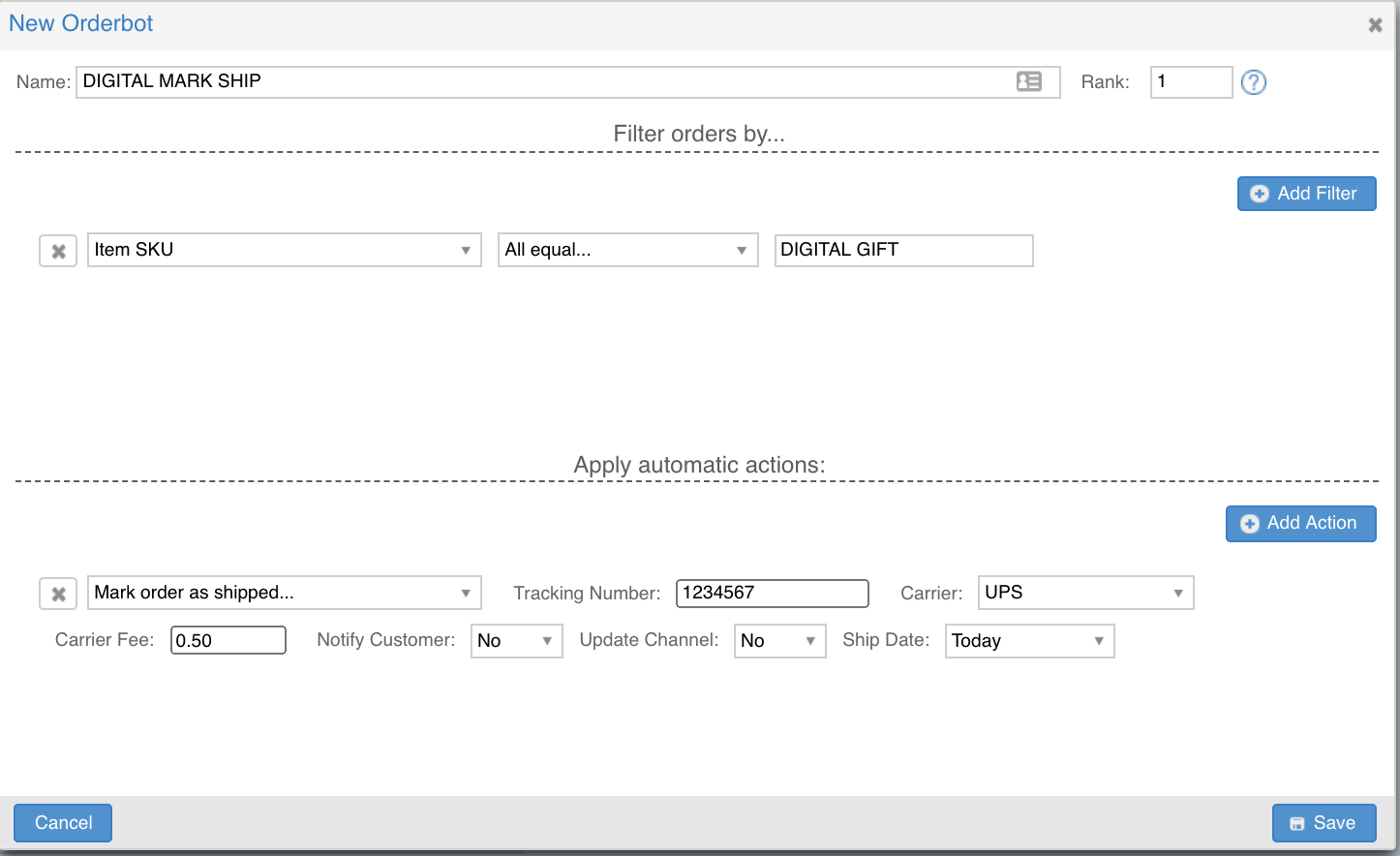 Key Takeaways: This orderbot will essentially accomplish the same action as the manual option to Mark an order as Shipped and the bulk option to Import External Shipments, only it will apply at the time of order creation and it will save you and your team time by automating these actions.

You'll be able to save your CS team time by having Skubana automatically close orders out that do not need to be fulfilled. The example in the screenshot above will especially be useful for orders that are digital purchases or gift cards!

Interested about this feature? Read about it here!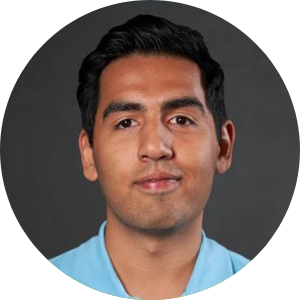 Written By
Abdullah Wali
Abdullah Wali is the Group Director of Customer Success at Skubana. Wali was one of Skubana's first employees and oversees account management, new customer implementations, and technology integrations. When he is not hard at work, Wali is playing with his dogs Mac and Maya.