Order Edit Warnings
August 16, 2021
1

min read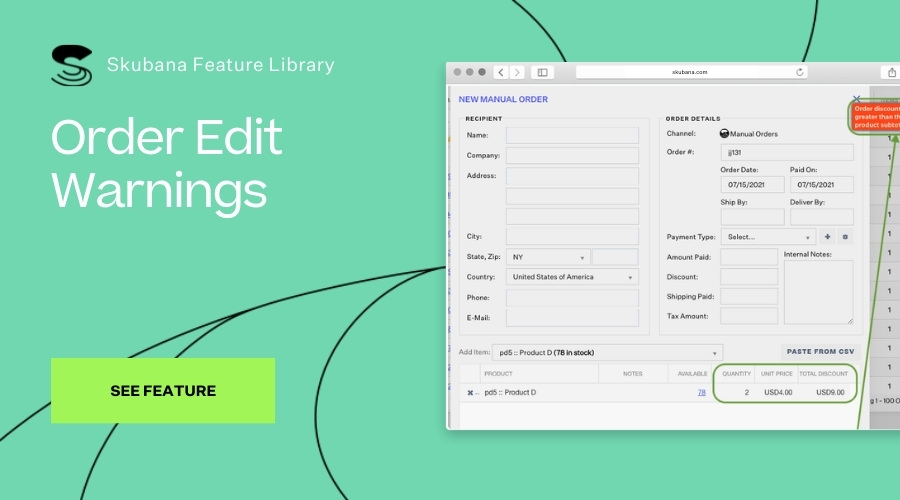 Skubana will now display some new and additional order creation and edit warnings prior to saving to notify users when their edit isn't allowed.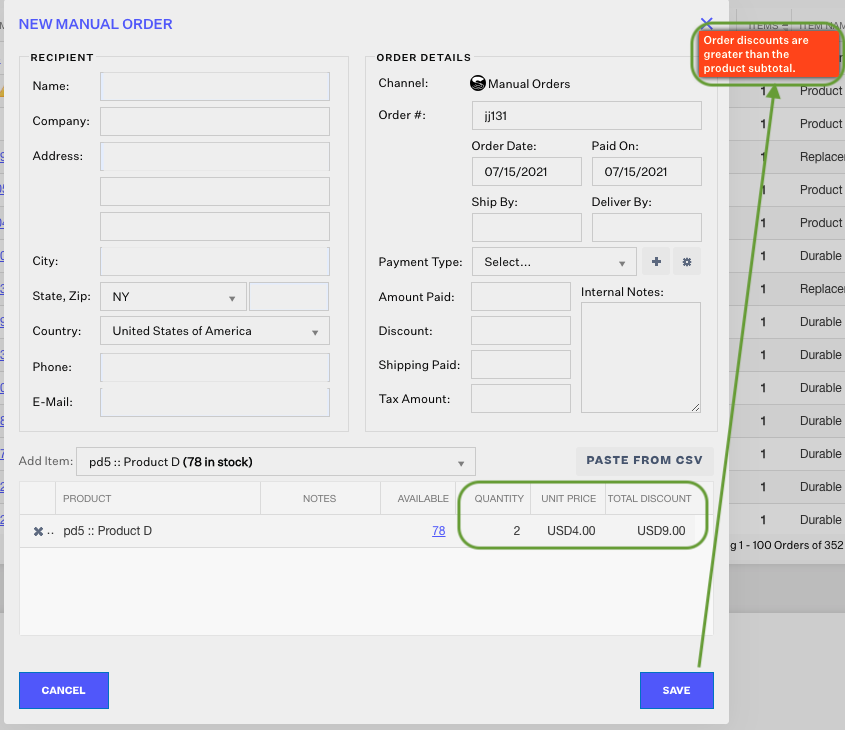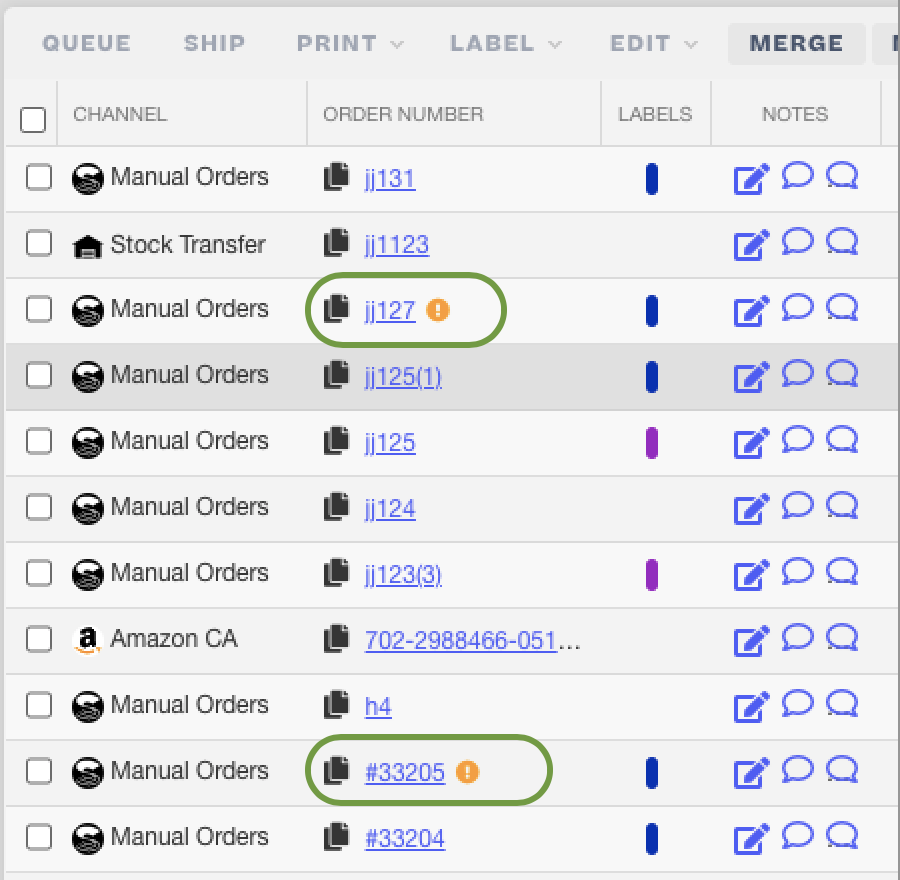 Key Takeaways: Users will be given a new warning that their order data does not match with specific requirements and is not allowed. This will happen when orders are created (via spreadsheet import or UI creation) and when orders are edited via the UI.

In the above screenshots, you can see a yellow exclamation point icon next to the order number in the Orders Grid view. This will happen if an order was brought into Skubana with a data issue. This icon will appear until the issue is resolved by editing the order's data.

In the above example, to fix the issue and allow the order to be created, simply ensure that the order item discount is less than or equal to the order item subtotal.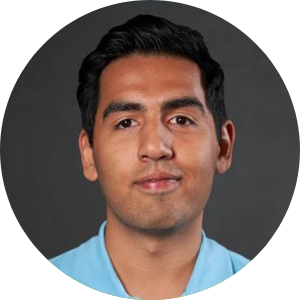 Written By
Abdullah Wali
Abdullah Wali is the Group Director of Customer Success at Skubana. Wali was one of Skubana's first employees and oversees account management, new customer implementations, and technology integrations. When he is not hard at work, Wali is playing with his dogs Mac and Maya.