COVID-19 Impact On Sellers: Cleveland Research Data-Driven Insights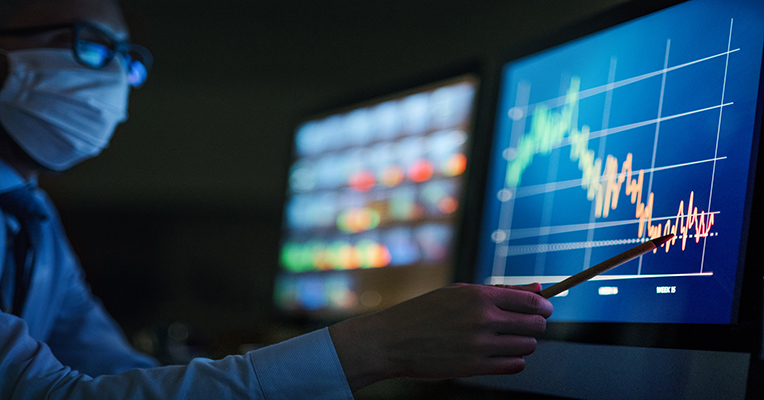 For most people, managing through the COVID-19 crisis is challenging both personally and professionally. Amazon sellers, in particular, have been hit hard. In a recent webinar, Cleveland Research Company (CRC) joined Skubana to share their latest benchmark research on how the epidemic is specifically impacting business on Amazon.
In February, CRC projected Amazon's expected growth in 2020 to be similar to 2019–about 18% year over year. The positive growth was attributed to a growing Prime membership base, increasing assortment, maintaining competitive prices and a much more formidable offering in online grocery. Altogether, the forecasted incremental growth was roughly $60 billion dollars in 2020. Then the threat of COVID-19 began to take shape.
Amazon was one of the first to secure extra inventory across categories, both essential and nonessential. Mid-February, many manufacturers experienced inflated order volumes from Amazon and reported that few other retailers were taking that such an aggressive approach. However, as the spread of the virus gained speed, that did not last.
Beginning on March 16th, Amazon sent a note to 1P and FBA sellers that they would be suspending orders on nonessential items in order to make room for items like household and medical supplies. They also moved aggressively on the hiring front, adding 100,000 workers, many of which are likely going to be coming from businesses that are temporarily closed during the crisis.
As many consumers shift their spending to online, Amazon may profit to some extent. To ascertain the opportunities and threats manufacturers face during this crisis, CRC benchmarked 68 manufacturers on March 17th and 18th across food consumables and hardlines categories.
Initial Sales Forecast
Thus far, the crisis has positively impacted the sales of many manufacturers surveyed during the month of March. In particular, most food and consumable companies reported higher than expected demand. Meanwhile, hardlines manufacturers had mixed results.
While the crisis had only begun in March, and most manufacturers haven't changed their forecasts for Amazon for the rest of 2020 at least at this point.
"I think the biggest swing factor here is going to be in those grocery type categories because you're seeing so many customers try out online grocery for the first time," says Russ Deringer, Executive Director at the Cleveland Research Company. "Depending on how their experience goes, Amazon and its online grocery peers really do have a real shot at converting these into longterm customers."
Of all e-commerce retailers, Deringer anticipates Amazon seeing the largest dollar growth. If they can keep consumers happy while COVID-19 continues to affect supply chains and shopping behavior, they may see a long-term structural increase.
The online drop vs overall retail
Using China as a model, retailers can see how stark the difference is between overall retail and online. In January and February, retail sales in China plummeted 20% but online-only sales dipped just 3%. This is useful for e-commerce businesses trying to expand into China. The U.S. may enter a recessionary gap, Amazon and other online retailers may not see as dramatic of a fall. Some reports suggest that digital commerce could reach 20% of the total retail sales in April.
About 39% of manufacturers in the study needed to allocate inventory across retail customers, with most aiming for fair allocation. Manufacturers also informed CRC that they have seen a suspension of the orders and that their vendor managers are telling them to anticipate a lump sum reorder on April 5th or 6th to get back to normal inventory levels.
It's uncertain how Amazon fulfillment centers will deal with a surge. Moreover, it's unclear how manufacturers will react, especially those on allocation. However, that is the message that Amazon vendor managers are currently reporting to 1P and FBA sellers.
Advertising opportunities are presenting themselves unequally for advertisers on Amazon. "You're of course balancing a lot of things right now," says Deringer, "but mainly you need to figure out how your inside performance is performing and how that's going to perform over the next month, especially relative to competitors. And then determine what the implications are for your advertising spend. If you can stay in stock, you'll likely see CPCs decline and ROAs increase during this period of time."
More to come
CRC plans to release another benchmark on a regular basis. two weeks to see how the data changes. You can check out more of their expert analysis here.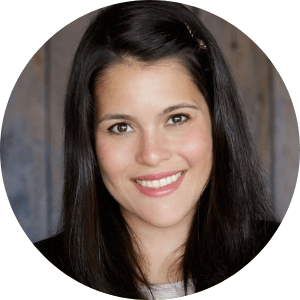 Written By
Gina Tirelli
Gina Tirelli manages Partner Marketing initiatives at Extensiv, the leading retail inventory and order management software for D2C brands and marketplace sellers looking to unify and automate their multichannel operations. When Gina is not marketing ecommerce software, she likes to spend time outdoors with her dog Elli.