5 Questions New E-Commerce Platform Users Should Ask
July 19, 2018
10

min read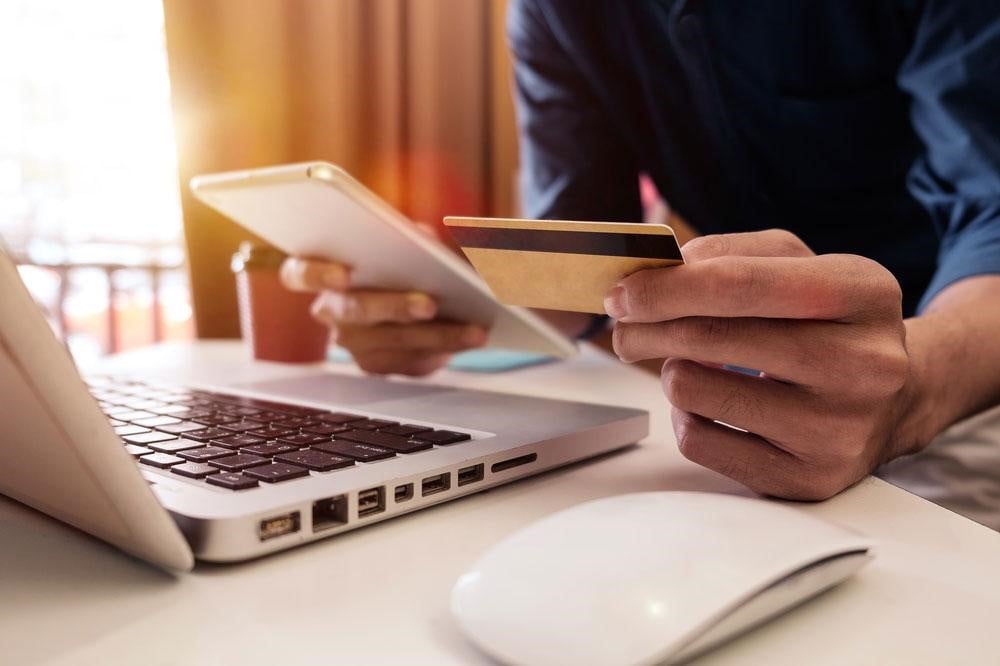 A big reason why employees don't adopt new software as quickly as their bosses would like them to is because there's often very little understanding on how it actually works. It should be clear for e-commerce businesses that employees need to have, at the very least, a basic understanding of how e-commerce platforms work. However, that's not always the case.
Platforms are becoming more and more advanced as technology advances, making the learning curve much steeper. Here, we're going to break down five questions e-commerce platform users should ask to get the most out of their purchase.
1. Are Pricing Plans Scalable?
E-commerce platforms, and all business software providers, do a surprisingly good job of making it clear what their prices are. They might list however many plans they have on a separate page with a list of features, but that doesn't mean every plan they offer will be right for you. One thing to keep in mind with e-commerce platforms is that features matter, and you should be able to scale pricing plans to fit the needs of your business.
In many cases, there's a free plan or basic plan with extremely limited features and then the next step up has tons of features you may or may not need. Providers do this to entice you to buy this plan -- similar to how movie theaters only offer a really-small small size and a large-size for only a dollar extra and twice as much soda or popcorn. Quality e-commerce platform providers will typically let you buy add-ons so you're not stuck paying too much or too little.
2. What Automations Are Available?
There's absolutely no point in acquiring an e-commerce platform if the automations available are extremely limited or not powerful enough to make your job easier. Many providers offer AI-powered automations to generate more accurate reports, send confirmation emails, handle tickets, and even predict what products are going to be popular based on previous buying trends. Furthermore, inventory management should be simplified as much as possible.
The less you have to do, the better. Just keep in mind that this doesn't mean you get to leave your e-commerce business unattended. Automations are there to help you focus on the bigger, more important issues that require a personal touch. That makes the difference for businesses that don't have a brick-and-mortar store. If customers have issues, they need to be resolved, which makes live chat software integrations a must. Just because you don't deal with customers face-to-face doesn't mean their needs no longer matter.
3. Is User Onboarding Available?
These platforms typically have a steep learning curve for those who are new to how business software works. Even those with experience in e-commerce have to learn how a new system works in order to use it to its fullest potential, whether it's a new inventory management system, chat bots, or even a VoIP service system. Some e-commerce platform providers offer user onboarding to ensure users completely understand how the platform works and why it will fit their business' needs.
Not everyone in the business world is a young millennial born into the tech world. Not every millennial fresh out of their business programs are going to know how to work the software you're asking them to master as quickly as possible either. Regardless of their background, it's important to dedicate some time to train each and every employee. If you need training yourself, you should seriously look into a provider who will train everyone. This also lessens the pressure of having to learn a new platform, which will naturally improve the employee experience.
4. What Security Features Are Available?
Security is an absolute essential in 2018. It always should be, but some businesses seem to have forgotten that considering how many breaches there have been lately. If it's not clear that they're following industry-standard security protocols, you should ask. Some key features to look for are two-factor authentication, SSL encryption, DoS and DDOS protection, and HTTPS hosting.
Luckily, providers host their services in the Cloud, meaning that security standards are consistent for whatever platform you choose. However, it's not always easy to understand why each feature is important and how you can take advantage of them so you don't potentially lose anyone's personal info. If you do business overseas, it's imperative to know if the platform is GDPR-compliant. E-commerce platform providers should have no problems answering any questions you have on security.
For added protection, we recommend using a software security and licensing platform like Pace AP to help protect the platform you choose.
5. How Customizable is the Platform?
Customization is essential for an e-commerce platform because buyers' preferences are always changing. Everything in the layout matters, ranging from color to button size to placement. In order to optimize your e-commerce platform, it should be split-tested regularly. If results from the tests show that customers prefer bigger, brighter buttons with actionable messages in them, it should be easy for businesses to make them.
Customization is also necessary for improving the employee experience and, inevitably, customer experience. Customization lets employees use the platform to their own liking, and to benefit the business' specific needs. When the e-commerce platform is easy to use, employees don't have to worry about how to use it properly and can, instead, focus on providing better customer support. This often leads to increased revenue, positive feedback, a better reputation on social media, and return customers.
The Final Word
E-commerce websites do a great job outlining everything they offer, but it's still important to ask these five questions before committing to a platform you're not 100 percent sure is right for your business. Many competitors offer the same features, but the differences lie in how many features they offer per pricing plan, if the plans are scalable, and how customizable the platform is.
These questions help new users and potential buyers cover all the bases when looking for an e-commerce platform. The main thing to understand when looking at a platform is that there's no single-best platform that covers everything you want. You have to know what your business and employees will benefit the most from and choose the platform that best fits those needs.
About the Author
Reuben Yonatan is the founder @ GetVoIP -- an industry leading business comparison guide that helps companies understand and choose a VoIP system for their specific needs. Follow on Twitter @ReubenYonatan