Sourcing Headaches Solved: Import from China Like a Pro Using the Funnel Sourcing Technique
July 26, 2017
10

min read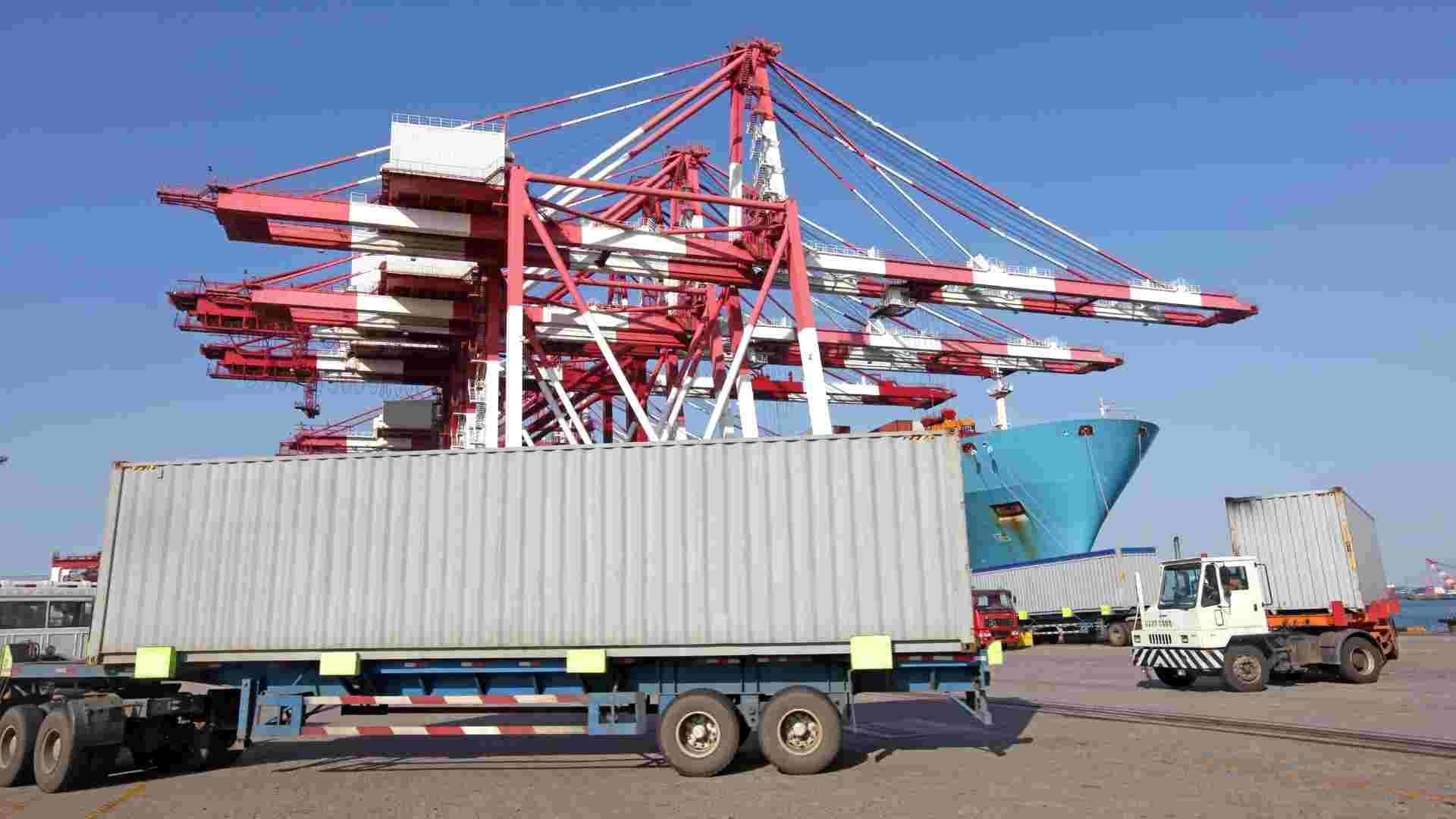 This is a guest post from Guided Imports Founder Sam Boyd. Sam was born in Philadelphia, PA and came to China in 2008. He started his manufacturing and importing career while he was still at University, working for a product development company, focusing on manufacturing and exporting promotional electronics. After his skills, contacts and knowledge grew, he left his previous employer and set out to build his own company.
Guided Imports makes manufacturing in China simple by doing the work so you don't have to. Today, Guided Imports is one of the fastest growing US-owned and operated supply chain management companies in the industry. Staffed with 15 multi-lingual Chinese sourcing and industry experts, the Guided Import's Shenzhen office is also headquarters for two American managers as well as Sam himself.
Private label e-commerce sellers are eternally on the hunt for new products to add to their portfolio. Often, the seemingly simple task of finding a product to sell can be the most time-consuming. The phrase paralysis by analysis was clearly invented to adequately describe this process for many sellers. However, in time, successful sellers find a suitable product to manufacture, label, and sell as they have developed their own system for finding profitable products to sell.
You've likely crafted your own method of picking products as well. For most, it involves research on Amazon, analyzing the data from Jungle Scout, Unicorn Smasher, or any of the other myriad software applications designed to make this process easier and more effective.
After you find your product, you'll need to validate it by performing a "soft source" and cost analysis to ensure its viability and profitability. Once you complete this step and have an accurate picture of the total landed cost, as well as any required certifications, you can now begin the procurement process.
The Funnel Sourcing Technique: Supercharged Product Sourcing
The Funnel Sourcing Technique is an efficient and productive strategy designed to save you time, effort, and money in your product sourcing endeavors. Many professional sourcing agents and services utilize similar methods when sourcing for their clients.
The overall strategy is simple: compile an extensive list of potential suppliers and narrow them down per the various criteria you've identified during your vetting process.
[bctt tweet="Learn all about the funnel sourcing technique in this massive guide!" username="skubana_erp"]
It is not uncommon for most e-commerce sellers to reach out to only a handful of suppliers and expect to identify the ideal factory from only the few that have been selected. This is one of the main reasons why importers have frequent problems with their supplier and/or product.
Typically, most sellers spend time talking to a few factories and ruling out the obvious sketchy or unqualified ones. Even doing this for just 5-10 suppliers will likely take a few hours to complete. It's usually around this time that many sellers decide they've done "enough" and end up settling on the first supplier that meets their requirements. This is precisely why so many new sellers end up having product issues or problems with their supplier; they simply don't put in the required work needed to ensure long-term success.
Identifying qualified suppliers is not something that should be rushed. In fact, if done properly, the sourcing and validation process will likely be the most time-consuming task for any e-commerce seller.
Easier said than done!
Even though the diagram looks simple, to the uninitiated it can be overwhelming. Never fear! We'll walk you through each step to help you narrow down your suppliers using this Funnel Sourcing Strategy.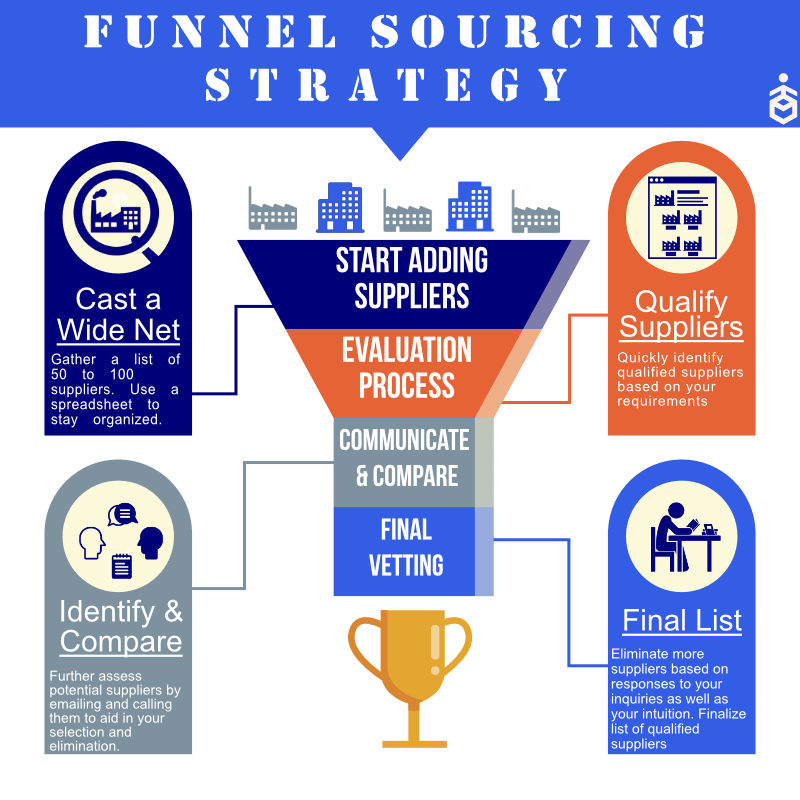 Sources for Sourcing
Limiting your online search for suppliers to just Alibaba is one of the biggest mistakes we see when consulting with sellers.
It's important to note, that many quality suppliers in China do not advertise on any of the popular directories (Alibaba, Global Sources, etc), as they prefer to gain business by either attending the many industry fairs and conventions that are held each year, or they sometimes list their services on Chinese supplier directories like 1668.com.
Another reason that many factories are not listed on supplier directories is obvious: they don't speak English. There are literally thousands of factories throughout China and a huge number of them still do not have an English-speaking employee to interface with non-Chinese buyers. Therefore, hiring a quality sourcing agency can be beneficial: you get access to factories that the Western buyers don't even know exist!
Here is a list of databases you can utilize when gathering your initial list of 50-100 suppliers: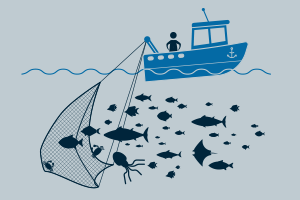 Cast a Wide Net: Gather a List of 50-100 Suppliers
[bctt tweet="Gather an initial list of 50-100 suppliers for best sourcing results" username="skubana_erp"]
You read that correctly. If you truly want to find the best supplier you can, you must cast a wide net! Contact as many as you can during this stage. We can do it because of our vast network of suppliers, our staff, and our experience in the industry. But we've also seen customers who source themselves with spreadsheets of 100+ suppliers for each product they manufacture. While it seems like overkill, it's not only possible, it's necessary if you want the competitive advantage.
Your goal here is simply to identify a list of at least 50 suppliers, but for the best results, aim for 100. Remember, there is no need to do any vetting at this stage. We'll show you how to eliminate suppliers in the ensuing steps using specific traits that you can then rank in order of importance.
To start, you should be able to find a large number of suppliers using the two most well-known directories: Global Sources and Alibaba. Take the keywords from your product, enter them in the search bar. Notice all of the suppliers that show up? Compiling a list of 100 suppliers should be attainable for most products currently on the market.
Use a Spreadsheet to Stay Organized
Remember, at this stage we simply adding as many suppliers as we can find to our funnel. The ONLY qualification for a supplier to make this initial "cut" is that they can manufacture the product. Since this step requires a lot of data, using a spreadsheet will help you stay organized as well as provide you with a way to easily rate suppliers later in the process.
Once you have your master list of 50-100 suppliers, you can now start to rate them and identify criteria that you deem important. Again, use your spreadsheet here to help qualify or eliminate suppliers based on these criteria.
More complete information can be found in our Funnel Sourcing eBook.
Here is a list of some common metrics that sellers typically use to qualify suppliers by professional sourcing agents:
Main export market: ensure they export to US and/or Europe
Production time: compare supplier production times. Shorter is now always better
Location: China's various regions all have their own specialty in terms of which products they manufacture. There is a reason for this. Make sure your supplier is in the "correct" region
Example: If you plan on bundling products and want to work with multiple suppliers in the same region, this trait may be important. It might also be of significance if you're dealing with a very technical product. An example of this is Children's toys. The city in Guangdong Province, Shantou, is famous for toy production to the United States. The more northern city Yiwu also makes toys, but at a notorious lower quality and not common to the United States.
Organization: do they project and aura of organization in: website, products, communication, quote process, timeliness, factory floor, employees, etc.
Production focus: in general, finding a factory that specializes in your product is better than one that produces multiple products from multiple niches.
Trade show attendance: if they exhibit trade shows they are more likely to be professional and have processes in place.
Your ultimate goal is to narrow your list down to 5 suppliers that can consistently produce a high-quality product at a fair price. Although this seems obvious, it's worth pointing out since most ecommerce importers sell on Amazon. And if you sell on Amazon, you know they are very strict about product quality and require less than a 1% product defect rate.
Supplier Communication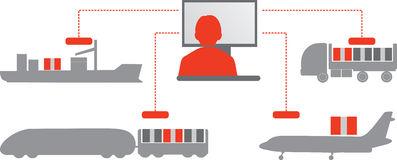 Reaching out to suppliers can be a challenge. Not only because of the numerous suppliers you'll need to talk to in order to maximize your results, but also because of the language barrier and the time difference. Many suppliers will have only one or two sales reps that speak English. Usually these positions are filled by new university graduates who may not be as familiar with their products as you would think. This often results in either incomplete product information, or inaccurate product/carton specifications.
In addition, Chinese cultural idiosyncrasies should be taken into consideration when reaching out to suppliers. There are books written on the differences between Chinese business culture and those of the Western world. Many of these differences can result in catastrophe if you're not aware of them.
Communication Tips & Guidelines When Dealing with Chinese Suppliers
[bctt tweet="Will you be sourcing suppliers soon? Create a dedicated email address for communications." username="skubana_erp"]
To help reduce the chance of miscommunication with potential suppliers, here are a few guidelines you can use to ensure you get accurate replies to your inquiries.
Keep your emails concise and avoid any superfluous words.
When possible, use numbers to indicate actionable items. You'll get a better response if you number each question.
Avoid complex words, idioms, colloquialisms, and any other English terms that are not directly related to the product. Remember, most of the people you will be talking to only have basic English comprehension.
Expect suppliers to almost always answer "yes". This is an aspect of Chinese culture that can cause a lot of challenges if you're not properly prepared to further probe to confirm that "yes" actually means yes.
Suppliers get hundreds of RFQs (request for quote) a week. Expect them to be vetting you, just as you are vetting them.
Know your product! You need to be an expert on your product. If the supplier senses that you don't know about the product you're asking about, they will either not take you seriously, or worse, may take advantage of you. (more on this later)
Remember: in China, relationships are the pinnacle of business etiquette. Be polite and complimentary in your emails. If you build a good relationship with your sales rep, it can pay big dividends down the road!
Contrary to what many "gurus" tell you, do not lie to supplier and tell them you are a big company. They hear this all the time and have grown very skeptical. We employ former factory reps and they tell us that this is a pet peeve of many suppliers. If you're honest with them, it will be an advantage as the relationship grows. (More on this in the eBook). For example, telling them you're a purchasing manager is fine, but telling them that you'll place a big order after an initial small test order, is something they hear every day and may flag you as "suspect".
Do NOT use your regular email for emailing suppliers. Your inbox will be overwhelmed. Make a new email account specifically for supplier communication.
Have a website. Many suppliers will look you up based on the domain of your email address. In China, bigger = better. If they see you as a legitimate company with a website, they may be more apt to "work" for your business.
Use an email with the domain of your website instead of a Gmail, outlook, yahoo, etc. It's viewed as far more professional and legitimate by suppliers if you email them from your own company domain. So, if your company is called Apex Innovations, register the relevant domain, and then set up a supplier-specific email account. Something like purchasing@apexinnovaitons.com or supplier@apexinnovations.com.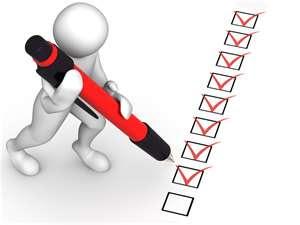 [bctt tweet="Having a professional website will make working with you more appealing to Chinese manufacturers." username="skubana_erp"]
Narrow Your List Based on Supplier Responses
With your Funnel starting to take shape, and using your spreadsheet, you should be able to start confirming if the suppliers you hear back from and engage with, possess the necessary traits you are looking for. This will allow you to further narrow your list to a more manageable size and ensure that you're only evaluating suppliers that meet your requirements.
For the first round of "cuts", you'll want to eliminate suppliers based on very broad, but important criteria. For example:
Are they able to communicate with enough expertise to ensure they get your product specifications correct?
Do they respond to your emails within a reasonable timeframe?
Are they unsure of key product information?
Do they avoid answering your questions?
Do they answer your questions with a simple YES or NO when a more detailed answer was desired?
Is the quote they provided presented in a professional format, or do they reply back informally?
Basic things like this will allow you to start filtering out the undesirable suppliers. And don't underestimate your "gut feeling"! If you sense that something is just a bit "off", eliminate them. That's why you're making this list so large in the first place. It offers you the freedom to eliminate any supplier for any reason you deem important to you.
If you're getting thin on available suppliers, go back and resource more factories! It's far better to add more factories than it is to settle on a factory that you're unsure about.
Further Pare Your List Based on More Advanced Metrics
Once you eliminate suppliers for any of the previous reasons, it's time to evaluate the remainder of your list based on more advanced qualifiers to further weed out inadequate candidates. Many of the following factors require some digging and can sometimes be difficult to discern. Again, do your best here and don't hesitate to eliminate suppliers that you feel are not giving you the information for which you're asking.
Quality Management Systems: Do they have a QMS in place and can they clearly define it for you? This is where having a Mandarin speaker on your team is essential, as many of the QMS details are difficult to explain.
Customer Service: Do you feel confident that they are treating you as a valuable potential customer?
Certifications: While certifications or testing reports on products is the responsibility of the buyer (you), many specialized suppliers will have certifications available. Ask them to send them to you. BEWARE! Fabricated or fake certifications are more common than you'd think! They can be difficult to spot too. Real certifications are usually offered in PDF format. If you're ever in doubt, you can always contact the testing company to verify. (More complete info in the eBook)
Your Product Specs: For serious ecommerce sellers, having a product specification sheet is a must. With this valuable resource in hand, you should have a good idea of which suppliers can meet your specifications. If the supplier attempts to steer you toward their own specs, be wary. Listen to their reasoning, but if you're at all hesitant, just eliminate them.
Open to 3rd Party Inspections: Any supplier who objects to a 3rd party inspector visiting their factory should immediately be ruled out.
Business Bank Accounts: As a safety measure, check out the supplier's public bank records. The account name should match the business. Many times, however, you'll run across a personal name when investigating bank and registered capital. It's up to you how you want to proceed when this happens. A cheap bit of insurance is to use an outside service that specializes in factory audits, like Examine China.
Additional Factors to Consider: Do they have an R&D team? Do they hold any patents or other intellectual property that would indicate legitimacy? Are they a supplier to any Fortune 500 companies? Have they won any international awards? Does the factory and production floor appear clean, organized, and professional (you'll want to visit in person if possible, as MANY suppliers use fake photos online)?
As you go through these checklists and continue to rule out the less qualified, your goal is to be confident that your remaining suppliers are worthy of being on the final list and trustworthy enough to receive your money.
What About Price?
You've undoubtedly noticed that we have not yet listed price as a factor for your consideration when evaluating and eliminating potential suppliers. Fear not! We intentionally left it as the last factor to consider when carrying out your supplier ratings.
Many new ecommerce sellers pick a supplier solely based on price. This is a major mistake that can have catastrophic implications later in the process. If price was the most important criteria, it would be pointless to even consider any of the other qualifications we mentioned previously. But now that we've qualified our suppliers based on the various benchmarks and elements laid out in this article, we can move on to ranking them by price.
A Word of Caution About Price
In China, more so than almost anywhere else in the manufacturing world, you truly get what you pay for. While there is absolutely room for negotiation with suppliers, you must be cognizant of a few important matters and implications regarding unit price and supplier negotiation.
[bctt tweet="It can be dangerous to go with the cheapest supplier if you haven't qualified them in other aspects." username="skubana_erp"]
While we could write an entire book (coming soon!) on this topic alone, there some key takeaways you need to be aware of before you start negotiating with suppliers in China:
If you negotiate what seems to be a fantastic discount on your production, be aware that Chinese suppliers will assuredly find a way to recoup their lost profits in ways that will ultimately harm your business. For example:

They will use lower quality raw materials or components than previously agreed upon
They will cut corners in the manufacturing process where they are able (packaging, quality control, adhesives, refurbished parts, etc)
They will push back your order completion date so they can work on more profitable orders first.
After obtaining quotes from a few suppliers, you should have a good idea of what to expect in terms of pricing. It's usually best to avoid the extremes: eliminate the ultra-high quotes and the ultra-low quotes.
If you find the temptation of an unusually low price quote to be too much to resist, make absolutely sure you order multiple samples and have your purchase agreements and product specifications written in both English and Chinese. Preferably by an attorney who specializes in Chinese business transactions. This will give you some protection if the supplier tries any of the shady tactics listed above.
Understanding the Importance of Chinese Culture in Business
In China, relationships are more important than you can imagine. Cultural concepts like guānxi, lian, and Mianzi (among others) act as guiding principles for Chinese businesses. Spend some time reading up on Chinese business culture and we can almost guarantee that you will have a significant advantage over your competitors.
In fact, once you understand these, especially guānxi, you will find that your supplier will often offer you better payment terms, pricing, quality materials, faster production, and other perks without you even having to ask – If they know you are sincere. Getting to this point will take time.
After coming to China in 2008 and starting Guided Imports shortly thereafter, our team here in Shenzhen has reached this milestone with many of our best suppliers in our network. The best way to jumpstart your quest for guānxi with your supplier is coming here and visiting them. Face-to-face meetings with suppliers matter, and they will appreciate the effort. Even if you're just meeting with them for a few minutes while you travel here to attend the Canton Fair, it can have long-term benefits.
Finalizing Your List
If you've been following along, you have effectively gone from a list of 100 suppliers, down to a very small list maybe 5 - 10 suppliers. Granted, to get to this point usually takes weeks and is the source of more than a few headaches and mild panic attacks. But you've finally narrowed the list to something you can effectively work with.
Nice work! You're not too far away from ordering samples!
Ideally, you'll want to figure out how trim your list down to about 5 suppliers. Five suppliers are a lot easier to manage than 10. Make a new page in your spreadsheet to enter the final 5 suppliers. (A downloadable template can be found in our eBook).
Was that a lot of work? Absolutely! But you can also be a lot more confident in the supplier's you've found, because you've done your due diligence and properly compiled and vetted your list! Usually, the next stage is to order samples from the 5, or so, remaining suppliers.
Ordering Samples
Now that you have your list of 5 worthy suppliers, you need to start the sample ordering process so you can physically inspect and test the product to assess quality and decide if any changes need to be made.
Surprisingly, ordering samples is the step that is most often overlooked by many new sellers. It's not that they don't order them, but rather they order just one and think that it will be an accurate representation of the final product.
[bctt tweet="Order more than one sample!" username="skubana_erp"]
To help you with this process, we've put together a short list of best practices when it comes to ordering samples from suppliers.
Always order samples every supplier you're seriously considering!
Always order more than one sample per factory. This ensures they aren't "cherry picking" and sending you the best one of the bunch. You can tell them you need a sample for each of your sales reps or employees.
Don't shy away from suppliers charging high prices for samples - you've already qualified them, and if they turn out to be the ideal supplier, they should also refund the sample fee when you place an order. Bickering about the sample fee is a dead giveaway that you're not the type of business the supplier hoped for. It only goes downhill from here.
It is better to spend some money on samples than it is to waste a lot of money on unqualified suppliers.
Pay for samples the way the supplier requests - you've qualified them, so there should be no fear of them running or disappearing with your payment.
If you're hesitant about a factory, disqualify them, as you should have "trusted your gut" long before they made this stage.
If you want to recoup some of the sample costs, feel free to sell them via eBay, which is also a good way to validate the product even further.
Summary and Final Tips
Now that we've covered the Funnel Sourcing technique, you should have a list of qualified supplier from which to order samples and evaluate for quality. If you decide to source yourself, and not hire a sourcing agency or SCM (Supply Chain Management) service, the best piece of advice you'll ever get is this: come to China in person. As they say, "A day on the ground is worth a month in the office."
Can't make it to China? Check out our guide on sourcing and importing from China without going there.
That saying is absolutely true. The best decision you can make for your business is to book a trip here and experience the process for yourself. We suggest coming for the Canton Fair or one of the Global Sources trade shows. While here, make sure to meet with any prospective suppliers and tour at least a few factories so you can get a realistic idea of some of the dramatic differences between them. Always check out the production floor and the employee bathrooms! They provide a lot of insight as to supplier quality.
Also, be sure to read up on Chinese business culture, keying in on how it differs from that of the Western world. The differences are astounding, and very important to your success here. If you don't have a Mandarin speaker on your team, you will want to book a translator for your trip, as most suppliers' English is very remedial, if they have any at all. And when you do visit, remember this: in China, cash is King. Bring enough of it so you don't have to rely on credit cards.
If you'd like a much more in-depth guide on funnel sourcing as well as additional resources and tips on how to maximize your success when sourcing and manufacturing in China, be sure to grab our free 50+ page eBook here! We are launching a new website next month that will feature an e-learning section devoted to guides, videos, and eBooks about sourcing, quality control, shipping, manufacturing, and other topics designed to make you an expert when it comes to doing business in China. Until then, feel free to visit us here and sign up to receive valuable discounts, content, and webinars that will help optimize China-side business as well as build your brand!
Also, for more info on manufacturing, check out our articles on configure to order manufacturing, and how to manufacture a product.