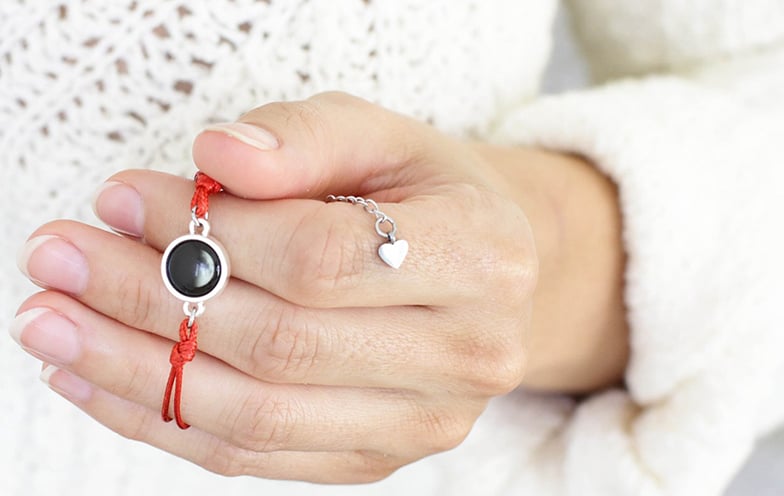 We helped Moonglow reach new volumes and channels.
Moonglow, a customizable jewelry brand featuring phases of the moon, has always set their sights high. In 2018, the founders established a goal to scale the business to ten million in annual revenue by the end of 2019. To do so, the founders implemented Skubana to manage the operations and unique workflows of their business.


At the time, the team was fulfilling 60 orders per day, but there was just no way of tracking, quantifying, or forecasting. Overselling was common. The custom jewelry required managing 700 component pieces, and tracking over 5,500 potential combinations of sellable products.
Doubling Q4 Potential and Fulfilling It.
The year before Moonglow implemented Skubana, they sold under a million dollars worth of inventory in Q4. At the same time, thousands of units were oversold for weeks, which caused negative reviews and unhappy customers. Payroll was wasted on contacting customers. The operations team tried to control as much as they could, but they were afraid to invest more in marketing and ad spend until they were ready to handle that workload on the backend. That's when they contacted Skubana.
As Head of Operations, Calli Grace spent almost three years leading the daily operations for Moonglow. "By giving us that operating platform, Skubana enabled us to hit $2.5 million in the next year for Q4," says Grace. "We would not have been able to handle the mess and the volume that would have been created from those additional sales if we didn't have this platform in place. With Skubana, we were able to triple Q4 revenue. The ROI is just absolutely out of this world."
Using Skubana Everyday
Moonglow's creative director and cofounder uses Skubana daily to gain complete visibility over inventory and order flow. Meanwhile, the CEO leverages Skubana's PO automation capabilities to manage spend and ROI.

Within the operations department, the fulfillment team works with Skubana every single day. Grace handles physical cycle counts, the team prints shipping labels, validates addresses, ships orders, and more.
"When all other platforms failed to meet our needs or were too robust, Skubana saved the day. They provide a UI that's easy for our team to navigate, and their automation is seamless. Our onboarding process was transparent, and they let us move at the pace best fit for our team." says Grace. "I would highly recommend Skubana for any e-commerce brand, even custom ones with an array of SKUs. Skubana helped our highly customizable jewelry brand track every single core product via bundles & kits, and the ROI is incomparable."
Moonglow
Jewelry 1-50 people
Key results
200% increase to Q4 revenue YOY
Key features used
Streamlined sales channels
Automated orders and vendor workflow
Auto-POs
How we help high-growth brands