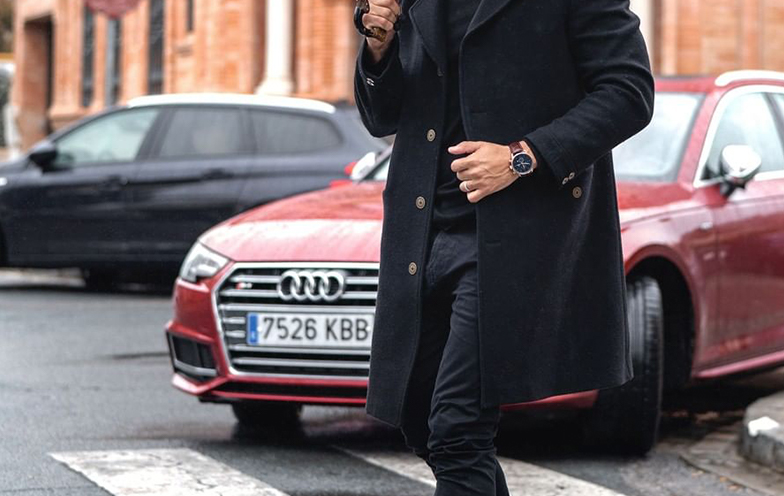 We helped Vincero bring their vision to life on every channel
For many people, coming out of college and entering the "real world" can dismantle years of confidence building. When you're headed to an interview and you're trying to look the part, a great watch can help. However, most quality watches might require you to take out another student loan.
With this in mind, Vincero was launched as an affordable watch brand with quality components. For its young customers, it's a confidence booster. According to Vincero's first employee, Anthony Tartaro, the common reaction is "I can't believe this watch is so amazing for the price." It's a discovery they can be proud to share.
When a business scales beyond its comfort level–often into new regions, channels, volumes, or categories–it can be a similarly distressing experience. In those moments, it's nice to have a tool with quality components. For Tartaro and his team, that tool was Skubana.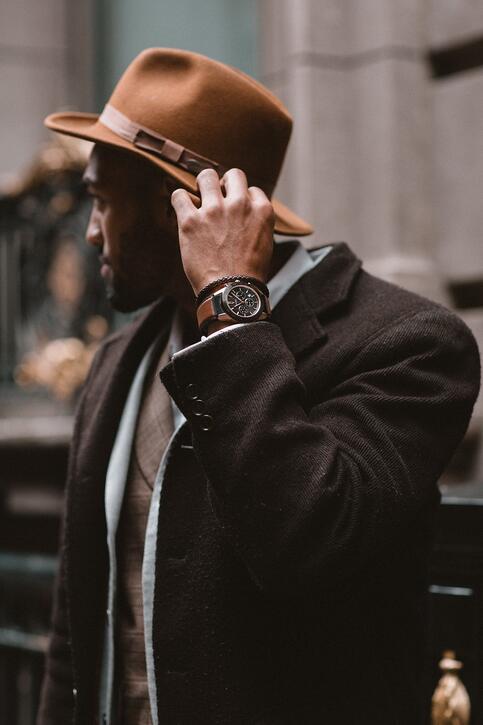 healthy operations = happy customers
Tartaro is a customer-centric operations pro. "From the beginning, I've always been someone who likes connecting with people... I genuinely wanted to help every single person and reach out." When your goal is to get packages to excited customers before they become angry customers, having a reliable tool for managing inventory and orders is crucial.
Vincero's customer experience manager is Nando Rosano. As he puts it, "Skubana just makes it a lot easier for us to get what we want to our customers. When you're managing six to eight to nine warehouses at the time, having a platform like Skubana's is huge. And with the new order bot hierarchy, it's been a lot easier for us to custom fulfill where we want things to be fulfilled from."
The tool he's referring to has allowed Vincero to optimize how quickly customers can get products and how they can manage their inventory. "We were talking yesterday about how excited we were about where we're at with Skubana and the order bot hierarchy and just how different we're expecting the holidays to be next year."
Instead of trying to keep their heads above water during BFCM, Tartaro expects to get three to four hours a day back to focus on the customer experience and building a community. Tartaro is regularly on the phone with people who are looking for help, and not just customers. "Whether it's for a little league softball team that is looking for a couple of watches for donations, or a children's hospital who's looking for products for donations to help build some funds for the events for the kids in the hospital, we have an opportunity to help fulfill some of that simply by donating watches."
Multi-warehouse
"I remember when we first started working with Skubana, the big attraction for us was the ability to utilize different warehouses, including Amazon," says Tartaro. In those days, about 35% of Vincero's business was international. With political turmoil rising, it got harder and harder to fulfill orders internationally, as customs processing is different in every country.
Vincero only employed around ten people at that time. They didn't have the resources to learn all of the tax rules and customs processes in every single country. "Skubana was huge for us because we were able to send stuff to Amazon in the EU warehouses and then fulfill orders via those warehouses through Skubana." That process helped cut their shipping costs but also cut down times for customers to get their products, and is still something they practice with Amazon Australia.
Skubana's multi-warehouse functionality makes it easier for Vincero to run a global business. A customer can visit the website, order a SKU that's available in their Jansen warehouse, it ship to the EU in two days, similar to Amazon prime. While it took time to get that integration going, Vincero can now meet extremely high expectations and provide a good logistical experience.
One of their biggest frustrations has been international shipping. Skubana recently integrated Vincero with Global-e, and Tartaro suspects that the order bot hierarchy and integration with Global-e will free up time 75% more time during their busiest season.
Streamlined Order Handling
With their last solution, Tartaro had to go in and route every single order manually. The light system pulled orders out of Shopify to provide the team with a rough idea of what's going on, but it had many limitations. It required a third party to print the postage, but you couldn't edit the orders or cancel them and it didn't send out tracking. Just about everything had to be done manually.
At the time, Vincero was doing only 10% of the orders they do today. As they started to grow, the time wasted became unsustainable.
"Everybody says the most valuable thing is time. I think what Skubana's done is it has given us a lot more time. So many things are automated. When new things come up, the Skubana team has worked with us to implement new solutions."
Becoming less reliant on Amazon
"When we were a younger business, and the Amazon sales are rushing in, you think this is awesome. But then, you talk to a few people and sort through the reports, and realize 'We're making money here but we're not gaining any loyalty from the customers. And we're not getting any information."
Worse, Amazon would regularly send a shipment of watches from people sending in fake returns. So Vincero pushed back on Amazon.
One of those issues related to Amazon fulfillment. "When we first signed on with Skubana, roughly 30% of sales were done on Amazon. When their fulfillment centers would run out in the US, they can simply switch an order bot, and it would route that SKU to Amazon versus their fulfillment center." Then, Tartaro would keep it on site versus having to go take it off the site, update it, and have people go through Amazon.
"It just made it so much easier for complicated solutions like that where you can click a couple buttons and your stock's getting rerouted."
When Vincero had only six people on a team, Tartaro would have to manually process customer tickets, returns, and exchanges. "Skubana saved us countless hours to our shipping once we were able to use a button to move a SKU from our warehouse to Amazon to fulfill FBA. Internationally, it has saved us a ton on customs fees and shipping time as well."
Vincero
Apparel & Accessories 1-50 people
Key results
By integrating Skubana, doubled sales the first year
Key features used
Streamlined sales channels
Automated orders and vendor workflow
Product and order analytics
How we help high-growth brands