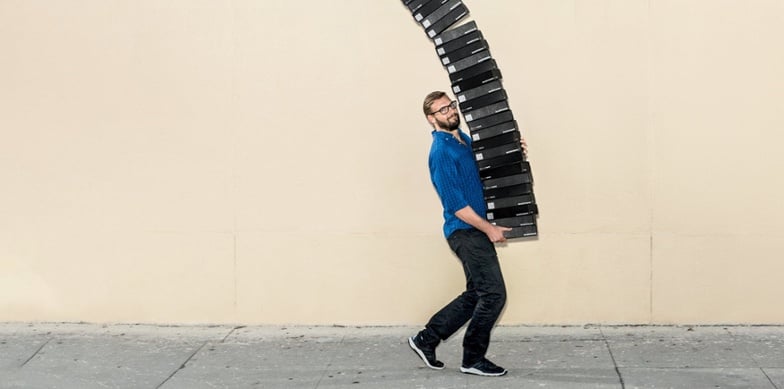 With Skubana as a single source of truth, Loot Crate accomplished unified data and multi-warehouse success.
Loot Crate brings joy to their customers through crates of pop culture. The subscription-box brand curates anime and gaming goodies for their growing customer base, which requires careful planning, packing, and delivery of thousands of crates each month. Loot Crate used a costly, underutilized ERP system that made it hard to get all of those crates out on time and without errors.
Mike Martinez, the Director of Operations, decided to weigh his options for an Inventory Management System (IMS) that his team would take greater advantage of and at a cost that didn't break the bank. Martinez needed to achieve efficient forecasting and accurate warehouse fulfillment, data, and order management.
"NetSuite handled inventory and purchase orders but didn't handle orders for us, and it was pretty expensive, says Martinez. "Then we found Skubana. It was a much more affordable option, and it covered a lot of what we needed NetSuite to do."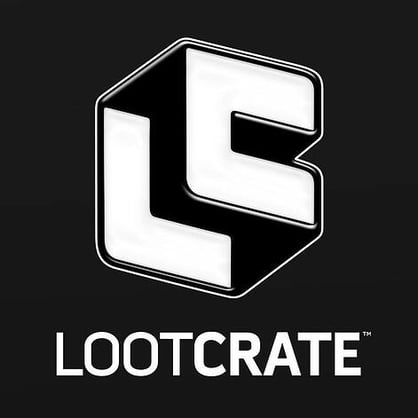 COVID Supply Chain Impacts
Like many brands with products manufactured in China, Loot Crate experienced supply chain delays of 2x-3x longer. Lead times increased from 30 to 90 days, and delays threatened production timelines, putting customer satisfaction at risk.
"We do a lot of self-manufacturing and work with licensors to create these products ourselves and overseas in China," says Martinez. "They're all officially licensed, and our biggest goal is to get the coolest products that our customers haven't seen before."
Martinez hoped that with Skubana, production and shipment delays would be a thing of the past, and he and his team could regain focus on making customers happy with crates.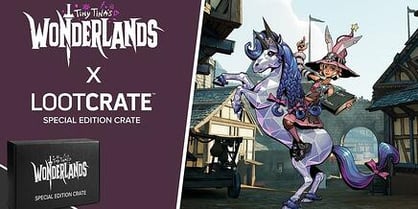 Weighing in on Success
The ease of Skubana's setup and marketplace integrations appealed to Martinez.
"It connects directly to our marketplaces. We can manage the orders within Skubana's environment and then pass them along to the warehouses seamlessly. The return that we got from such an easy setup is immense."
Unlike their previous system, which took over six months to get up and running, Skubana's dedicated implementation team had Loot Crate live on the platform in less than sixty days.
"We accomplished a lot by automating the flow of information from their website to their 3PL, XB Fulfillment," says Alex McVarish, Solutions Engineer at Skubana.
"The automation and visibility that Skubana provided helped to streamline their existing processes for a smooth transition. Our open API gave Loot Crate the option to integrate Skubana with their other back-office tools, providing a lot of flexibility for future integration options."
Rodolfo Villarreal was the Account Manager at Skubana who worked closely with Martinez's team.
"Loot Crate is a subscription box service, so they'll order a specific number of themed crates, but won't ship them all at once, says Villarreal. "They need to be split and shipped separately to a particular warehouse or route to on hold. One of the biggest things that helped them was our split by Orderbot functionalities.
We tagged all of their products based on the specific theme (e.g., Marvel, Pokemon, DC, etc.) and created a single orderbot to split by those tags."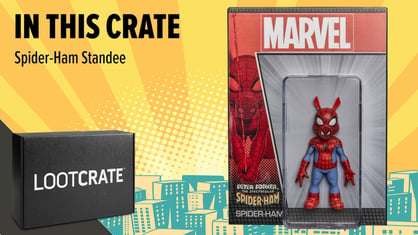 Shortly after implementation, Martinez's team was getting crates out faster, shipping sooner, and saving time. They gained actionable data through warehouse shipping confirmations and saw how their new source of truth saved them money.
Since implementing Skubana, Loot Crate more than doubled their product lines and increased their SKUs.
"Skubana reduced human error, which was immediately noticeable, says Martinez. "It was easier and more accurate to process orders within the system instead of spreadsheets. Overall, it was way more efficient for us."
Skubana's ability to give a real-time inventory picture helped the team see what was on-hand at multiple warehouses and committed to customers. Even more, with a quick search, they could see the inventory that remained after orders were fulfilled. Knowing precisely what was available helped them pick "bonus items" and allocate them to future crates and e-commerce sales on Shopify, Amazon, and eBay channels.
'Gimme the Loot!'
Loot Crate's success is measured by how well they fulfill their mission of bringing joy to their customers through crates each month. For Martinez, this means leveraging the data in Skubana to offer customers a superior experience. This may also involve using the inventory data to process replacement orders for damaged crates or individual items.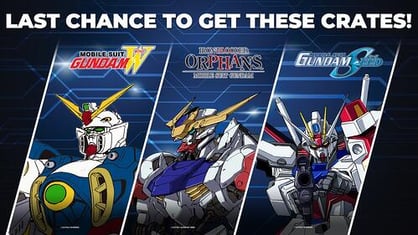 "They're actuating these replacement orders directly in Skubana, and they're able to see if the item that the customer wants is actually available to be replaced. We can tell customers up front, 'Hey, we don't have this in stock. Can we do something else for you?"
The company never wanted to give customers false information or inaccurate availability based on their data but Martinez's team didn't always have a true account of what was already allocated or fulfilled.
"We're more confident in being upfront with customers and telling them, 'yes we have it or, no we don't,' based on the inventory in Skubana."
Loot Crate
Subscription Box 1-25
Key results
Increased SKU volume. Decreased human errors and doubled product lines.
Key features used
Customized Orderbot functionality
Multi-channel/multi-warehouse integrations & fulfillment
Native 3PL integration
How we help high-growth brands