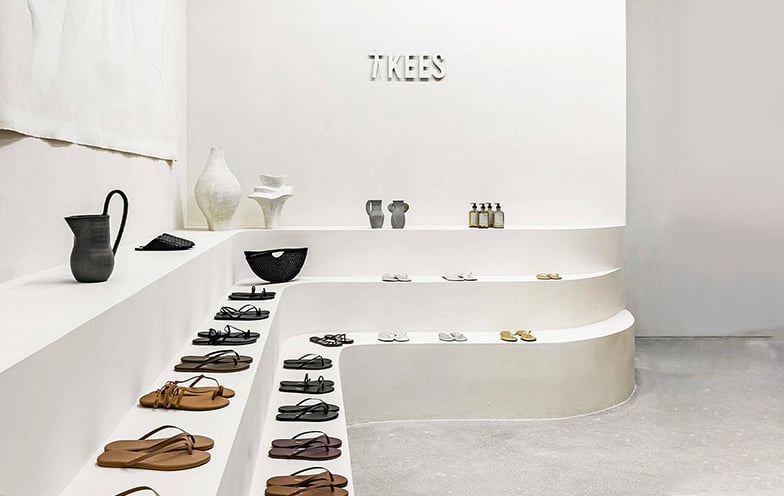 We helped TKEES grow from wholesale heavyweights to omnichannel heroes.
From its inception in 2009 through 2017, TKEES focused on growing its number of retail partners in wholesale–and was extremely successful. The company established relationships with Net-a-Porter, Zappos, Revolve, Nordstrom, Bloomingdales, and more. Once the wholesale distribution was strong, the company hired Daniel Abramov as Chief Digital Officer to build a go-to-market strategy online.
Working with the founders, husband and wife team Jesse and Carly Burnett, Abramov assessed their needs for resources, talent, and a tech stack. At the beginning of 2018, the team consisted of eight staff with the bulk of revenues coming from wholesale. Today, thanks in part to Skubana, the company has over 25 employees and digital contributes over 50% to its top-line.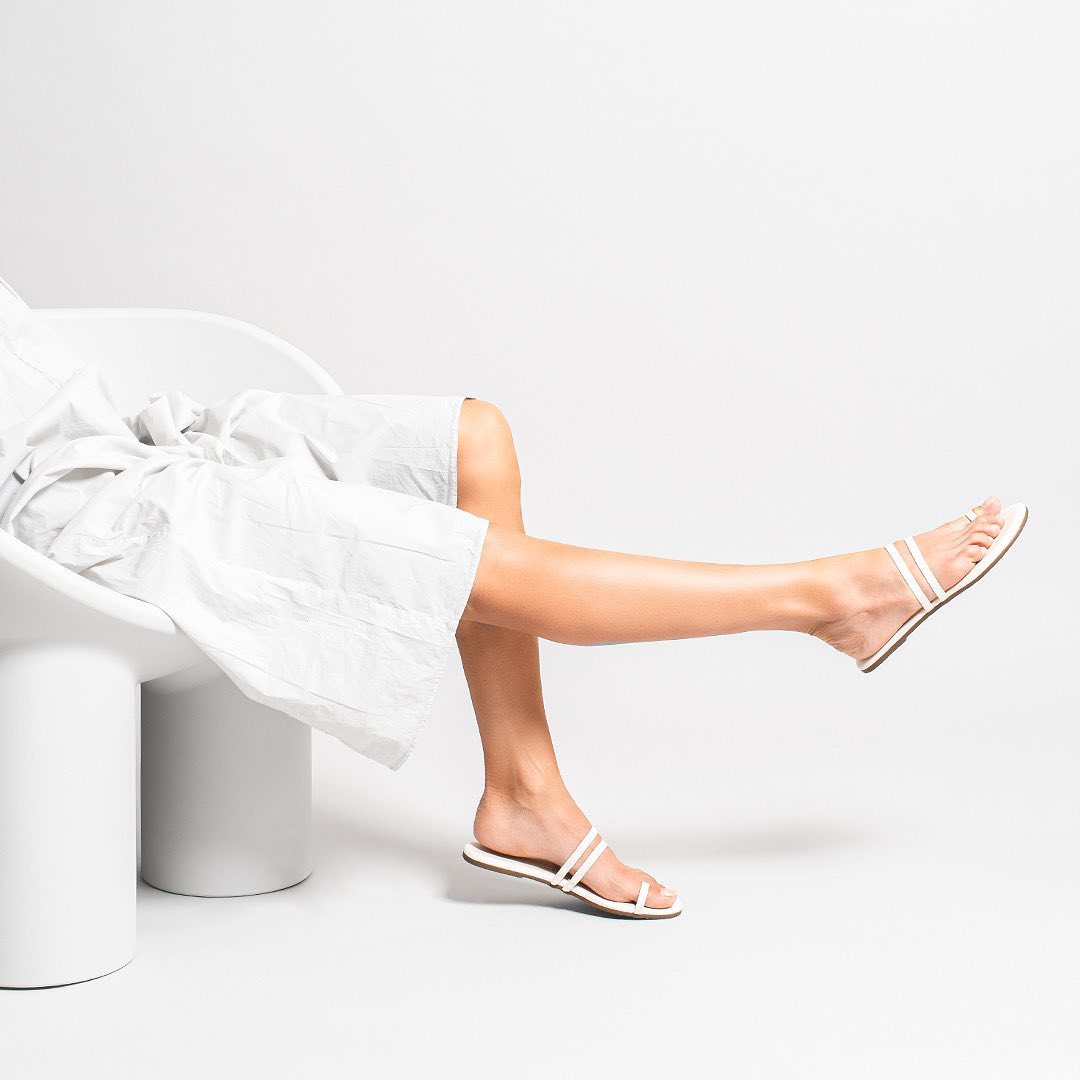 In the beginning of 2018, a small digital team was formed and their first task wasn't an easy one: find a solution for handling inventory across multiple warehouses. To complicate matters further, the solution needed to account for pre-sales and unify data from multiple sales channels and Shopify stores. From a customer experience perspective, shoppers wouldn't have to wait for their entire order if one of the items was a pre-sale. From Abramov's perspective, it was important to have a consolidated view of all information on a single platform.
"That's where Skubana came in," says Abramov. "It was our solution to unify all of those challenges into a single platform capable of scaling and delivering stronger results."
Multi-warehouse
"It's important to have diversification in your supply chain, including in your fulfillment centers," says Abramov. "The biggest reason why TKEES is implementing a multi-warehouse framework is to provide a higher level of speed and service to our customers."
For TKEES, Skubana currently manages sales orders and inventory for multiple channels including the TKEES.com Shopify store, its dropshipping Shopify instance, and TKEES' Retail store in Miami. "That flow is integral to our operations because we're able to service multiple accounts, simultaneously" says Abramov. For their warehouse handling wholesale, TKEES was looking to digitize their inventory in Skubana so that they could see a full company view on their inventory position across both Shopify and wholesale. "It gives us a direct line of sight into our existing inventory position on a live basis and being able to fulfill orders most efficiently."
TKEES uses Skubana to allow inventory from their DTC 3PL to be made available for both Shopify, dropship, and retail shipments. Using orderbots, TKEES splits and reroutes orders to different warehouses based on product availability. With Skubana, TKEES can program those same Orderbots to handle everything from real-time rate-shopping to automatically routing orders to the most efficient fulfillment centers.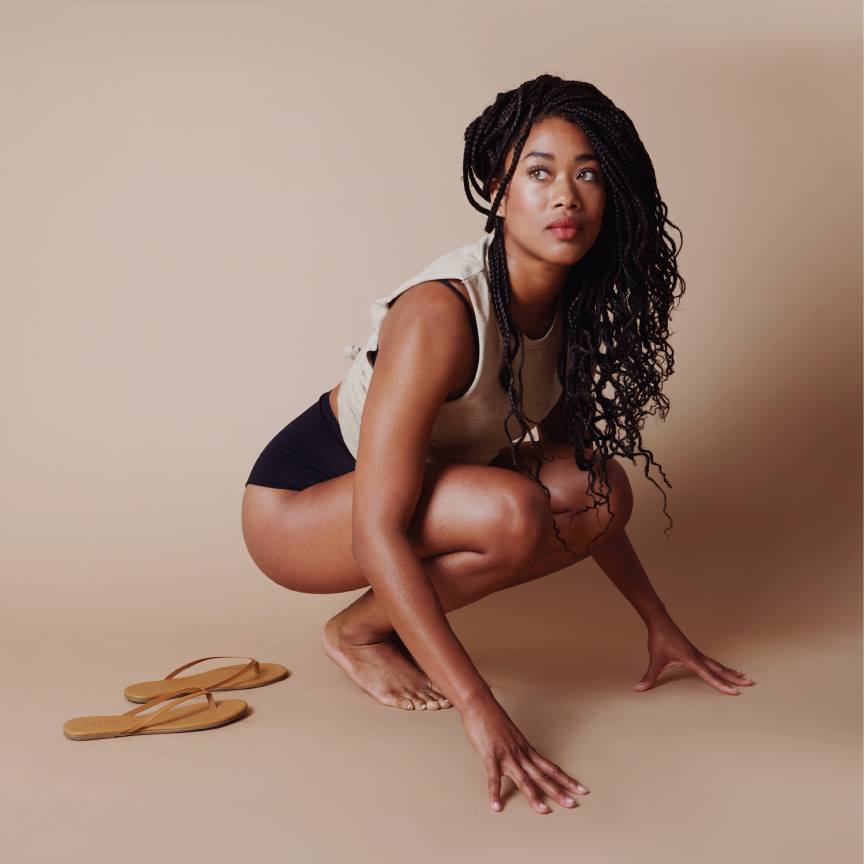 Getting Smart About Purchasing
TKEES was looking to prevent online stockouts and increase visibility and efficiency on purchase orders. Abramov's team wanted to have sufficient inventory on hand to sell through over the course of the next 8 to 12 weeks, however "it was a manual process to run a lot of spreadsheets to identify the right SKUs for replenishment," he says. Skubana learns from a business's inventory replenishment patterns to make smart recommendations so they never miss a sale.
Skubana also issues POs automatically based on current sales velocity, lead times, all in real-time. "Oftentimes, entrepreneurs are not aware of the opportunities available for automation. The go-to option is to hire and then institute automation later," says Abramov. "The problem with this approach is once you have an individual in that role, you don't want to automate away their function. Secondly, you reach a comfort zone - all at the cost of efficiency and scalability."
Knowing Your Cost of Goods Sold
"Being able to really understand your overall cost of goods sold (COGS), on a per unit basis is often overlooked and not necessarily available for younger brands," says Abramov. As most growing companies invest in technologies, they begin to understand the value of knowing your true total landed COGS and profitability on a per SKU basis, something that's a part of Skubana's out-of-the-box analytics.
Before Skubana, TKEES purchase orders were based on either demand from wholesale or forecasting for both wholesale and dotcom. Skubana syncs data from different channels so TKEES can process purchase orders for the entire business and base their purchases on profitability data. "Skubana allows us to identify things like average cost of goods sold, average velocity, and all of the necessary metrics to make our production and purchasing processes more efficient."
TKEES
Apparel & Accessories 1-50 people
Key results
By integrating Skubana, enabled digital to rise to 50% of top-line revenue.
Key features used
Streamlined sales channels
Automated orders and vendor workflow
Product and order analytics
How we help high-growth brands