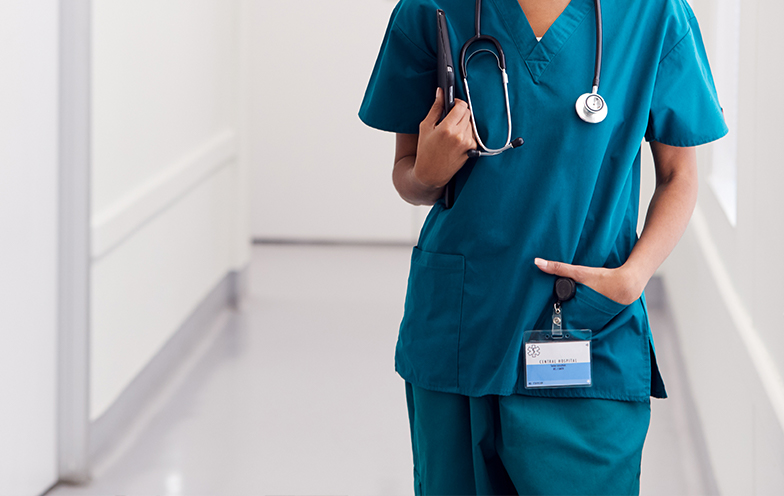 We helped Specialist ID break through an order ceiling.
Since its inception in 2001, co-founder and president, Patrick Barnhill, has been leading Specialist ID. From when eBay was their biggest channel and Barnhill's tips from bartending were higher than the company revenues, he's been navigating digital commerce. While many like him took advantage of the e-commerce boom, few have had such longevity and success. The company just hit the Inc. 5000 list for the fifth year in a row.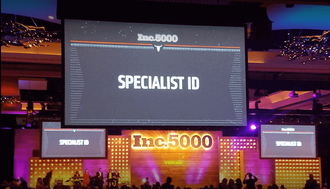 The company sells photo ID badge holders and security related accessories. Customer experience and competitive prices differentiate the brand, and both rely on operational excellence and technological prowess. The need to bolster those strengths has only intensified over the years. Barnhill has spent two decades charting a course and fighting to stay ahead of the curve.
Fifteen years into the business, the company reached a brick wall. "We were just passing over $5 million in gross sales but doing many things the way we did when we were doing $100,000 a year," says Barnhill. "We pretty much had the same system in place. That's where Skubana came in. It became the engine of our operations, and from there, we built out all the other components to streamline it."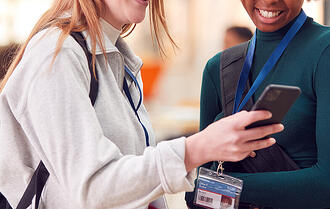 "The foundation for streamlining e-commerce is inventory management, and we did not have a central platform at all," says Barnhill. "We were actually importing every single transaction into QuickBooks… and we do tons of small transactions." At the time, it would take about three weeks for the company's server to import every transaction into QuickBooks, close out the books, and pay sales tax.
So Barnhill joined a private community for large e-commerce operators to hear what others were doing. He learned how their back end could be built to handle their high order volumes and a company to help with sales tax issues. The point of contact at that company was adamant that inventory management should be running their business. He sent a long spreadsheet with different options and their capabilities. From there, he checked out a couple, including Skubana.
Barnhill had heard the CEO of Skubana speak at several events. He related to his vision for Skubana because he was himself an e-commerce seller. "Then we started looking at the little things and saw that Skubana was way ahead of the other platforms," says Barnhill. "They had a strong feature set on marketplaces and were able to get us on Walmart and Amazon Germany, France, Italy, Spain, Canada, everything we needed. Skubana just supported all the channels, and that's super valuable from an inventory management perspective; to be able to get your product everywhere as quickly and efficiently as possible." Other platforms told Barnhill that they could technically support the required channels, but each would have to be custom built. Only Skubana let Specialist ID scale its sales with out-of-the-box features.
It's still serving that original purpose today. "It just made it easy to scale. We were at a point where we could not grow at all, and then when we got on Skubana, we went and doubled the company without any pain. And if we were able to grow sales, we could take 10X from here and still keep scaling, and it wouldn't be stressful."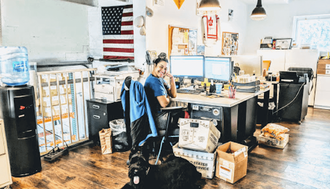 Automation
Inventory controls obviously are important for all sellers, but Skubana has greatly helped Specialist ID with purchasing decisions, automating POs, and replacing gut instincts with Analytics (and still a dash of instincts). "The auto PO feature has been really awesome, and it's streamlined our receiving and our ordering. With a business like ours, inventory is where all your cash ends up."
For three months, Specilist ID employees walked around the warehouse with a cart and weighed every single item. They've redone warehouse layouts and organization based on the best research and every hour they spend on that has been worth it, according to Barnhill. "For every hour you spend automating your warehouse, it'll save easily 10 hours a week depending on your volume. And that's ten hours every week forever. And as you scale it magnifies. Accuracy goes up and your customers are happier."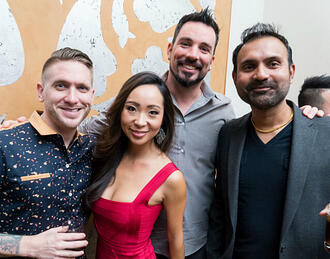 Integrations
Skubana integrates with best-in-class ecommerce partners. Specialist ID was able to use a barcoding third-party application. "Our errors have gone way, way down." Specialist ID processes many hundreds of orders per day as merchant-fulfilled. After automating with Skubana and adding Barcoders, the accuracy rate out of their fulfillment just passed 99.96 percent.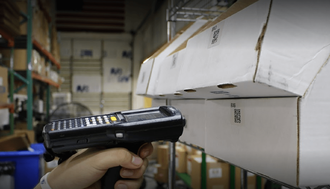 It's been beneficial for Specialist ID to work with an inventory management solution that has an app store and an open API. Barcoder's integration with Skubana made their accuracy just go through the roof, but Skubana's API allows them to build features that are specific to their business. "We built some tools to do some random, quirky things that apply to our business, and probably not everybody else's business," says Barnhill. "It might not make sense for Skubana to build these out, but with our in-house developer, we're able to just build our own tools to integrate with the API."
Specialist ID uses many order bots to automate the warehouse. With barcoding and Skubana have removed the need for high-level engineers and more. Today, Specialist ID runs their business accurately with more entry-level hires performing hands-on tasks; something that is extremely important during the holiday season. As Barnhill says, "An inventory management platform can run the heavy lifting for you as long as you build out the automation properly."
When to implement Skubana.
"The second you can justify it financially," Barnhill says about when to implement Skubana. "For example, if you were going to hire any kind of operations person and pay them anywhere close to a higher level employee or executive salary, I would argue that the inventory management platform would give you a higher return and be more valuable. That's if you had to pick between the two."
Barnhill acknowledges that the software costs are not easy for a lot of people to justify or understand until after they have made the move. "A lot of people have a hard time paying for software sometimes. But it's not hard if you can calculate what you save with Skubana's automation, proper inventory and order rules, shipping, and order bots."
"By the time you realize you needed it, you needed it a long time ago. And you gotta get on yesterday if you wanna scale your company. You're basically hitting a brick wall until you put these things in place. If you're feeling that pain already, you should've done it a long time ago."
Specialist ID
Office Products 1-50 people
Key results
By integrating Skubana, we raised our sales by 300%
Key features used
Orderbots and order rules
Streamlined sales channels
Product and order analytics
Apps Store and Open API
How we help Marketplace Sellers