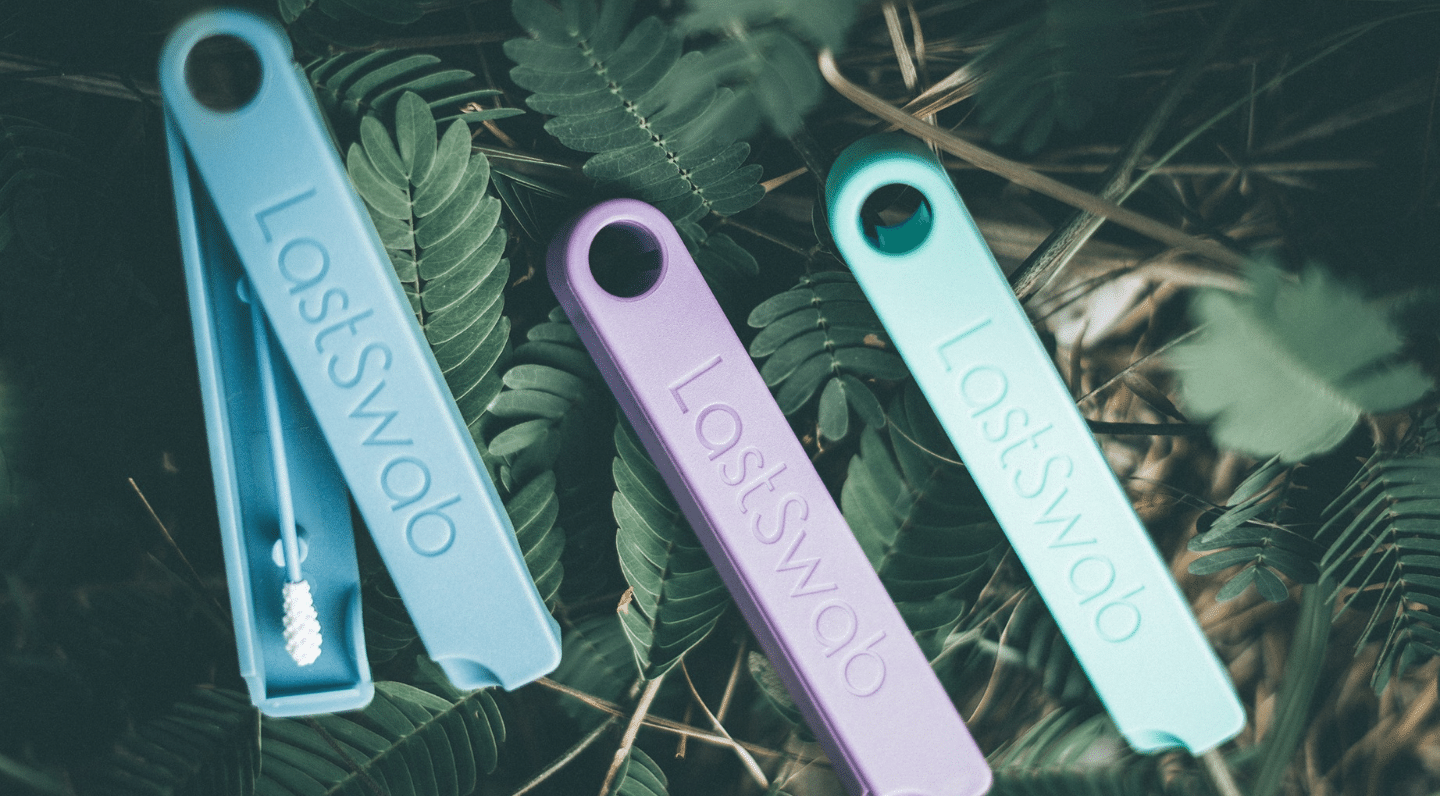 On a mission to eliminate global
single-use plastic.
LastObject is on a mission to create sustainable alternatives to single-use plastic products. Launched through Kickstarter in 2019, the Danish company currently has two primary products: the LastSwab, a reusable cotton swab; and the LastTissue, a handkerchief-tissue pack combination.

Objectives
1. Find a reliable operations platform that could manage multichannel sales including marketplaces.
2. Offer worldwide seamless fulfillment.
3. Integrate with an Asia-Pacific based 3PL.
4. Ship all products with plastic-free, eco-friendly packaging.

After raising nearly $800,000 each for LastSwab and LastTissue, LastObject started shipping their products worldwide. But handling the taxes and other legal issues involved in international shipping was challenging. Packages would occasionally not reach the customer due to customs issues and would have to be resent, wasting time for all involved.
To minimize customs issues, LastObject hoped to find an Asia-Pacific based shipping solution that worked with Skubana, their existing operations platform, to seamlessly fulfill orders to Asian and Australian customers. Living up to LastObject's goal of being environmentally friendly, they also wanted their packaging to be plastic-free, requiring support from their potential fulfillment partner.
Bringing clarity to complexity.
Prior to partnering with Skubana, LastObject's view of their sales was fragmented. They had no way of seeing a cohesive image of sales across channels. With the goal of selling worldwide both B2B and B2C, LastObject needed a platform that could manage orders across dozens of platforms, including websites such as Shopify and eBay. Skubana was the best fit for their needs, easily integrating with many of LastObject's existing processes and allowing them to get a complete view of their sales channel activity. It was vital to LastObject that their fulfillment partner work well with Skubana.
Finding the Right Fulfillment Partner
Fortunately, Floship reached out after backing the Kickstarters to see how they could help. Because Floship was a better fit for many of their processes, including their plans to integrate it with Skubana, in May of 2020 LastObject signed on with Floship. Shortly after, LastObject was set up in their Hong Kong warehouse, ensuring easy shipping to both Asian and Australian customers.
"They work fast, and we never hear from customers that they've gotten anything wrong. They have a high level of accuracy."

- Christian Holse, COO of LastObject
Floship worked hard to achieve LastObject's goal of packaging all orders without plastic. They helped LastObject source the correct packaging and ensure they were supporting LastObject's mission of environmental sustainability.
"Their team is very dedicated and always available. You never have to go through cumbersome support tickets. Our dedicated account manager answers fast. If you really need advice or to speak to someone, they're there."

- Christian Holse, COO of LastObject
Since Floship integrates directly with Skubana, LastObject is able to monitor available supply while selling single-use plastic alternatives to regions that need it most.
"They are a reliable fulfillment service. They get the job done with no headaches. That's exactly what we were looking for."

- Christian Holse, COO of LastObject
Easy integration support allows LastObject to manage their entire sales process from pricing to shipping all under one platform. Since implementing Skubana, LastObject was able to expand its retail operations to new channels including eBay, Amazon.com, and five of Amazon's international marketplaces just in time for an October 2020 Prime Day.
Multi-warehouse? No problem!
Thanks to its robust App Store and flexible API, LastObject is able to connect Skubana to each of its sales channels, 3PLs and accompanying warehouses in North America, Europe and Asia-Pacific. This helps LastObject manage a global wholesale and direct-to-consumer business, unifying data and operations within one platform.

The ability to see multichannel order data in a single dashboard allows LastObject to easily identify top customer segments. With real-time data, LastObject is able to grow strategically and spread their mission based on areas with the highest customer density.
To keep up with demand, inventory alerts let LastObject's operation team know when an item is running out of stock. Automated POs mean high-velocity SKUs are replenished just in time without the risk of overstocking.
"We might only be using 10% of Skubana's full capabilities. If you want a program that can handle nearly every part of your supply chain, go with Skubana."

- Christian Holse, COO of LastObject

Offsetting Disposable Mask Waste During COVID
LastObject continues to use Floship and Skubana to manage their e-commerce operations around the world. In response to the COVID-19 pandemic, LastObject created the LastMask a reusable face mask with silicone carry case to offset the over 4.2 billion (with a B) single-use masks that are used and discarded every day.
Get yours at: lastobject.com
LastObject
Sustainable Personal Care Products
Key results
By moving to Skubana, LastObject was able to add new channels and reduce manual errors.
Key features used
Automated workflows for order routing and inventory management
Native marketplace integrations
Global 3PL connectivity
Multichannel B2B and B2C real-time data
How we help high-growth brands